Thank you to Mirum for sponsoring today's recipe post. All opinions are my own! 
As a busy mom, I often fall short when it comes to dinner ideas. I typically grab ingredients for the next few meals we'll be eating on the fly, while in the store picking up some other necessity we are out of like toilet paper. (Definitely can't run out of that!) This gets even worse during the craziness of the holiday season.  That is why I love having easy meal solutions in my back pocket so I can always come up with something delicious quickly. This fresh sauteed vegetables recipe turned out to be a great new addition.
I headed out to my local Walmart to pick up ingredients for this particular recipe. While I was there, I certainly spent more than I planned as I tried to do my best grab and go.
Walmart's Grocery Pickup
I used their self checkout for this shopping trip but I could have saved even more time and money if I had Walmart's Grocery Pickup offered at my store. You can get the freshest ingredients the day you need them, at an everyday low price.  Many of your favorite Unilever food items at Walmart are available for this service if it is available to you. Did you know that a Walmart employee will even help load your car? I didn't! I need this in my life and can't wait until it comes to my area.
This Simply Sauteed Vegetables recipe came from Country Crock so I grabbed a tub of the Country Crock® Original Spread. My Walmart was offering a 50% more bonus size which made this an even better value.
I chose some of my favorite mixed vegetables for this side including broccoli, cauliflower, yellow squash and carrots. You can choose whatever vegetables your family likes. Bell peppers or zucchini would also be great options.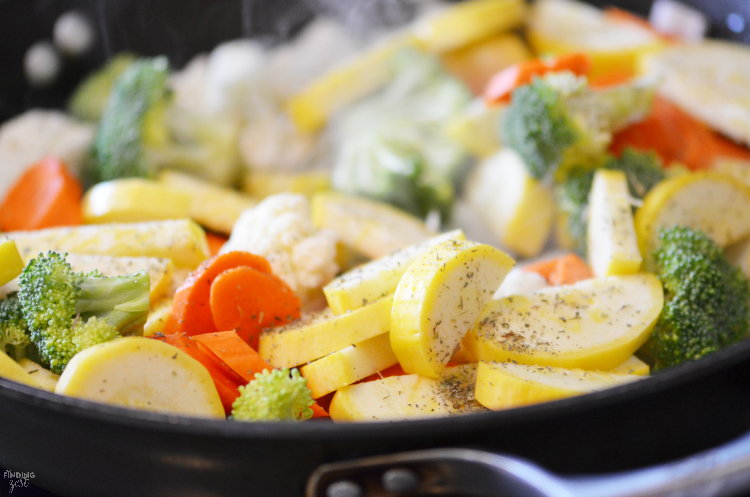 It takes only about 8 minutes for these veggies to cook and be slightly tender.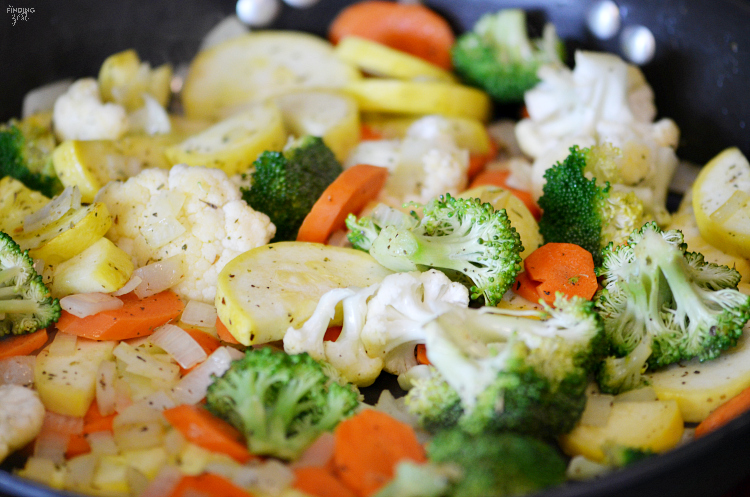 These fresh sauteed vegetables are ideal for those days during the holidays when you have guests over but aren't having a big meal. This is one side you can load up on without the guilt!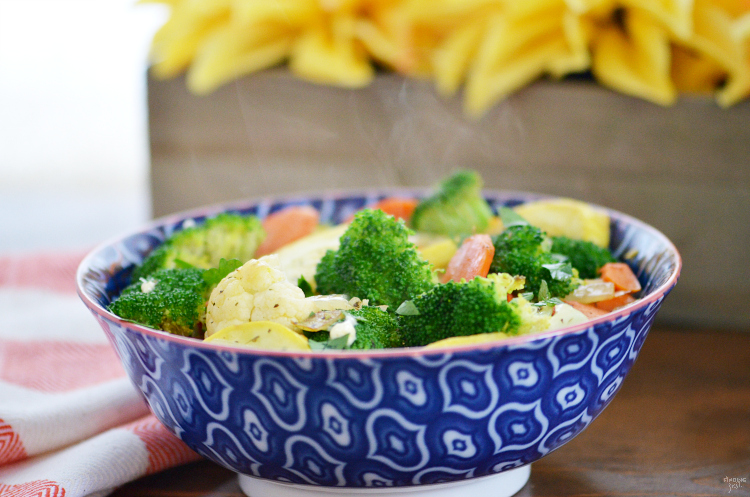 I was really surprised just how much flavor these sauteed vegetables had without any added salt. I'm definitely making them again soon.

Fresh Sauteed Vegetables
Ingredients
3 Tbsp. Country Crock® Spread, divided
4½ cups assorted cut-up fresh vegetables, (broccoli, carrots, bell peppers and/or zucchini)
1 small onion, chopped
½ tsp. dried Italian seasoning
Instructions
Melt 2 tablespoons Country Crock® in large non-stick skillet over medium-high heat.
Sauté vegetables, onion and Italian seasoning, stirring occasionally, until vegetables are crisp and tender, about 8 minutes.
Top with remaining 1 tablespoon Country Crock®.
Notes
In a hurry? Save on prep time by using frozen vegetables right from the freezer and follow directions above!
Many of the Unilever and Walmart ingredients come from sustainable farms, which means they're smart choice for your family and your holiday cooking.
Make Meals That Do More
With recipes like these, you can time and energy to focus on being better parents, friends and people with help from the Make Meals That Do More products and recipes.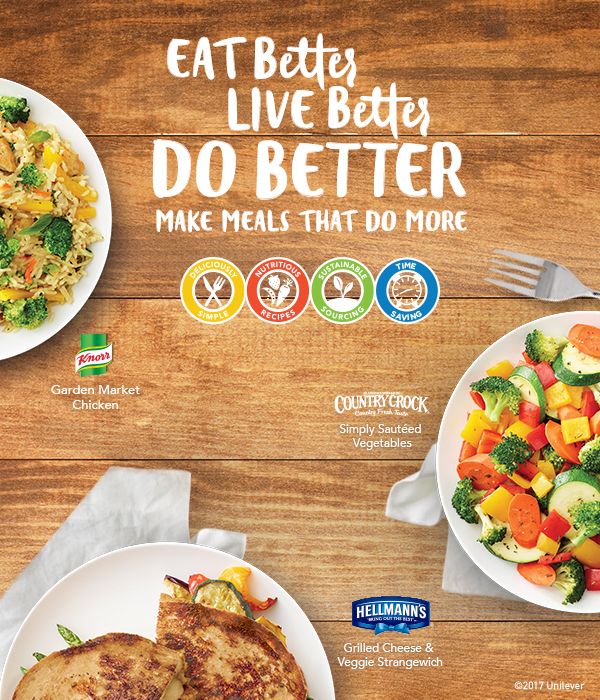 How could Walmart's Grocery Pickup help you this holiday season?