School is in full swing here and I love that we've gotten back into our routine. Every morning I pack lunches for my two oldest boys who are in elementary school.  While I do feel that their lunch offerings at school are decent, I prefer to pack them a school lunch.  I like that I can be in control and include the foods they enjoy. Full bellies means it is easier to concentrate and do their best work at school! It is also a great opportunity to feed my children organic foods and come up creative recipes like this Everybunny Snack Mix.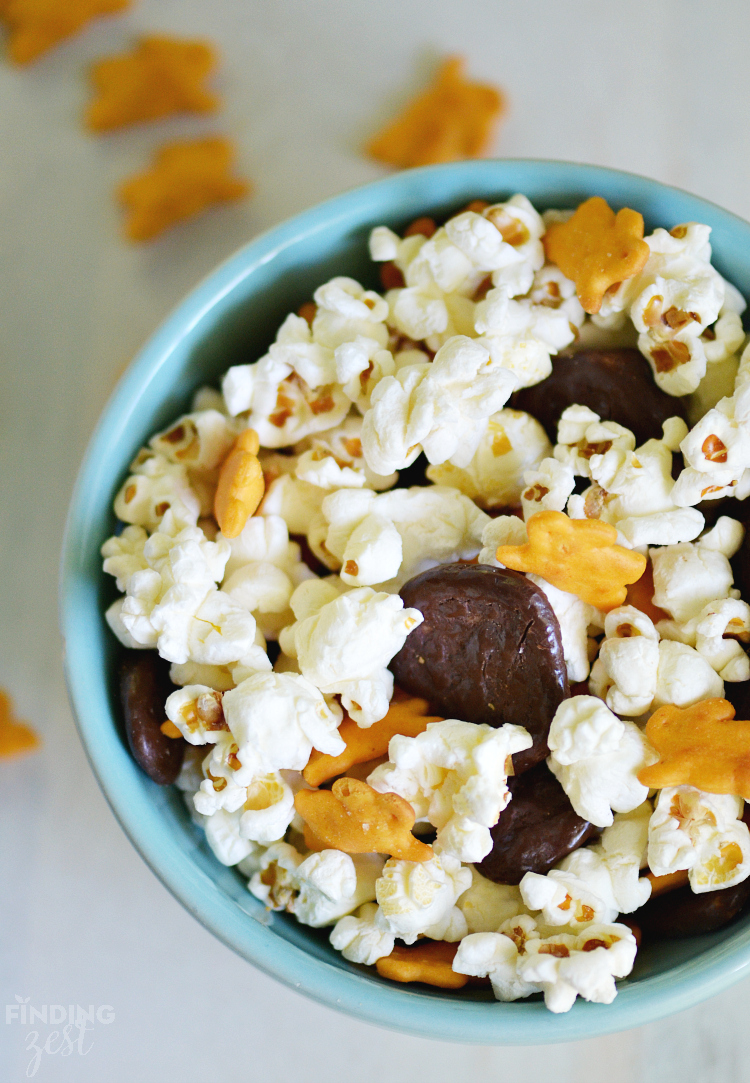 While we don't eat all organic food, I try to make smart choices for my family and my kid's lunches. I love that brands like Annie's Homegrown have become more affordable and accessible in recent years. Organic is truly for everybody or should I say, everybunny?
Their range of products has really increased as well. My local Target has so many Annie's Homegrown products to choose from that taste great and I can feel good about.
Annie's is a mission-driven business grounded in using natural and organic ingredients to make great-tasting products. They source ingredients only from places and people they trust. And Annie's works hard to act as a positive role model for consumers and other businesses.
Needs some lunch box inspiration? I put together this short video featuring my Everybunny Snack Mix and a tasty school lunch.

My kids devoured this mix and with only three ingredients, it is a great school lunch snack option.
Everybunny Snack Mix
Ingredients
2 cups sea salt popcorn
⅔ cup Annie's Homegrown Organic Cheddar Bunnies
¼ cup dark chocolate dipped banana chips
Instructions
Mix all ingredients together.
Store in airtight container.
Head to your local grocery store or big box retailer to purchase and try Annie's products for yourself. You should definitely check out these fun school lunch ideas ideas from Annie's Homegrown to get more great ideas.