This entire week we've enjoyed plenty of fog, rain and overcast skies. It is a bit depressing, but I'm also reminded that it is spring and all this rain is good a good thing.  I can't wait to say goodbye to all of our brown grass and bare trees. Spring is such a special time in nature, and especially one that is fun to enjoy with kids. Gardening is a great opportunity to teach children about science and give them a hand in creating something delicious to eat or beautiful to look upon.  More than just plant life cycles, gardening also teaches children patience and responsibility.  It also gives you the chance to spend some quality one and one time with your children while you soak up some sun! Whether you have a large backyard like us or no yard at all,  gardening with kids is simple outdoor fun for all!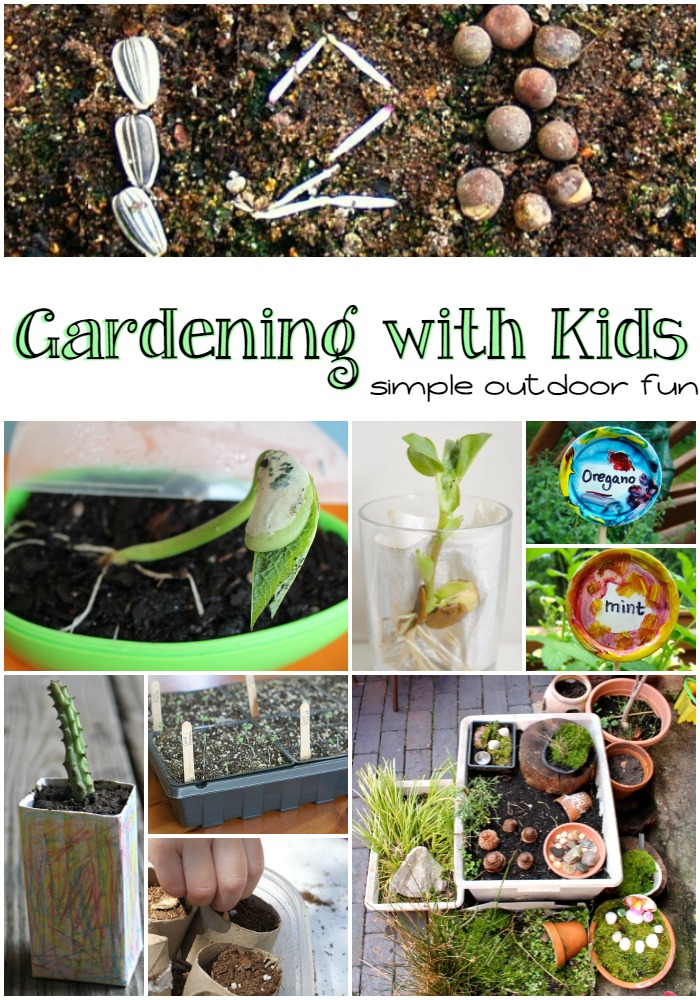 If you need a little inspiration for gardening with kids, here are 10 great ideas and resources from around the web. From juice box planters to a plastic egg greenhouse, there are plenty of ways to get started gardening with your kids with little to no investment. And if gardening isn't your thing, consider a science experiment instead like the Growing Beans Science.
I can't wait to try out some of these ideas with my own kids. They definitely could use to learn a bit more patience and responsibility.