Sponsored post by Lunchbox. Thoughts are my own.
My youngest son Wesley is always trying to keep up with his older brothers. He turned four a couple of months ago and has a four year gap between him and his next older brother. Last year he felt a bit left out when it came to riding bikes. He wasn't able to control his scooter or trike as well to keep up.  And since we live in a cool climate here in Minnesota, his opportunities to ride and practice are more limited. When he found out he was going to get his own bike this year, he was so excited! The Boys 16 Inch Schwinn Burnout SmartStart Bike from Toys"R"Us was a perfect first bike choice for my son.
Finding a bike that would fit Wesley was key and Toys"R"Us has the largest selection of 16" bikes for kids. This wheel size is ideal for young riders. Schwinn was the same brand as his familiar tricycle and is a trusted name for us. Schwinn is also a go-to resource for the recreational bike rider.
To teach him to ride, my husband first set up the bike in our living room safely on wooden risers so he could build up his leg strength to pedal. He practiced for a week or so, often riding while watching a show. (It was a great way to burn off energy indoors!)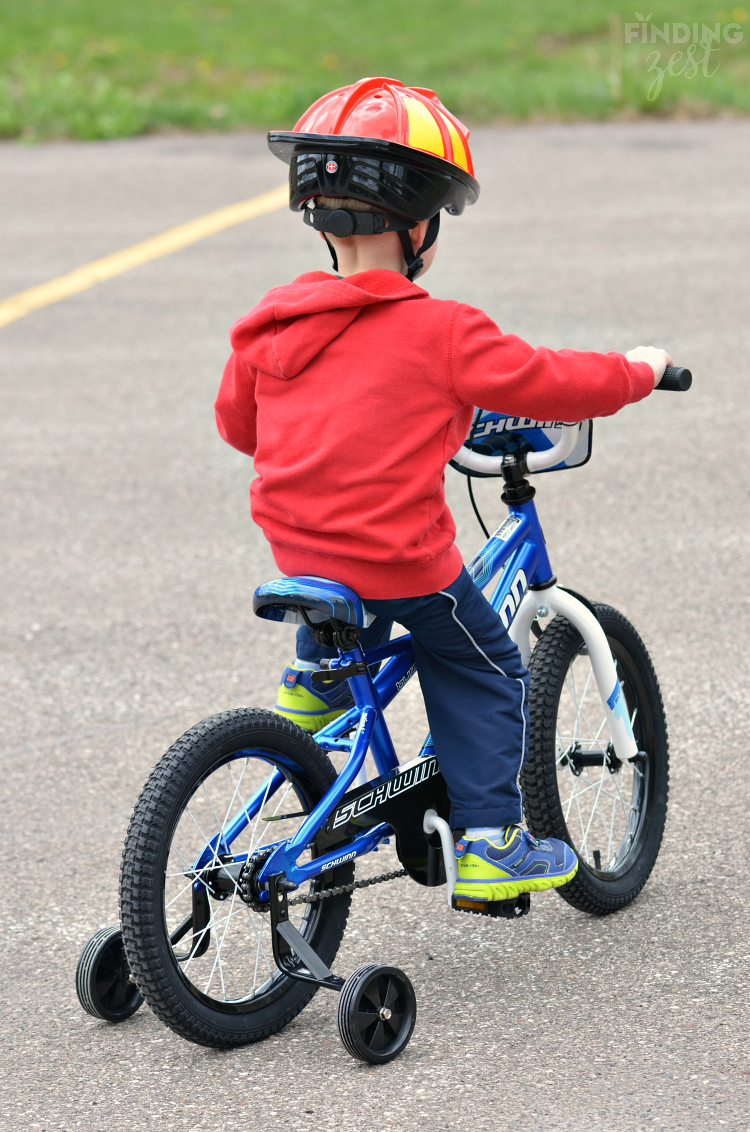 When we moved him outside, Wesley already was comfortable with the bike and pedaling so he could concentrate on other important things like steering and braking.
The details on this bike are amazing. It has an overall look of quality that I really like.
Wesley's favorite color is blue so of course he took to it right away. But I can tell that it fits him well and makes him comfortable and because of that, more confident.
Each Schwinn SmartStart bike is built with a child's proportions in mind. The grips are smaller, the pedals are closer together, and the seat is angled in such a way that the body is positioned to make pedaling less stressful.
Wesley has no problems using the brake and the handles are easy to grip because they are smaller. The bike is safer because there is less wobble and is light-weight for overall stability

We also received a Schwinn Toddler Firefighter Helmet. It has a dial fit for 360 adjustability with a completely molded outer shell and top vents to keep his head cool. It is fit for ages 3 and up.
And of course the firefighter design makes it extra fun and cool for him to wear.
The Schwinn Burnout SmartStart Bike is a bike that I know will grow with him. When a SmartStart seat is raised to fit a growing child, the distance from the seat to the handle bars increases, thereby also increasing the reach distance. When Wesley is ready to move to the next step of balancing without training wheels like his big brothers, his SmartStart Bike will be ready for him!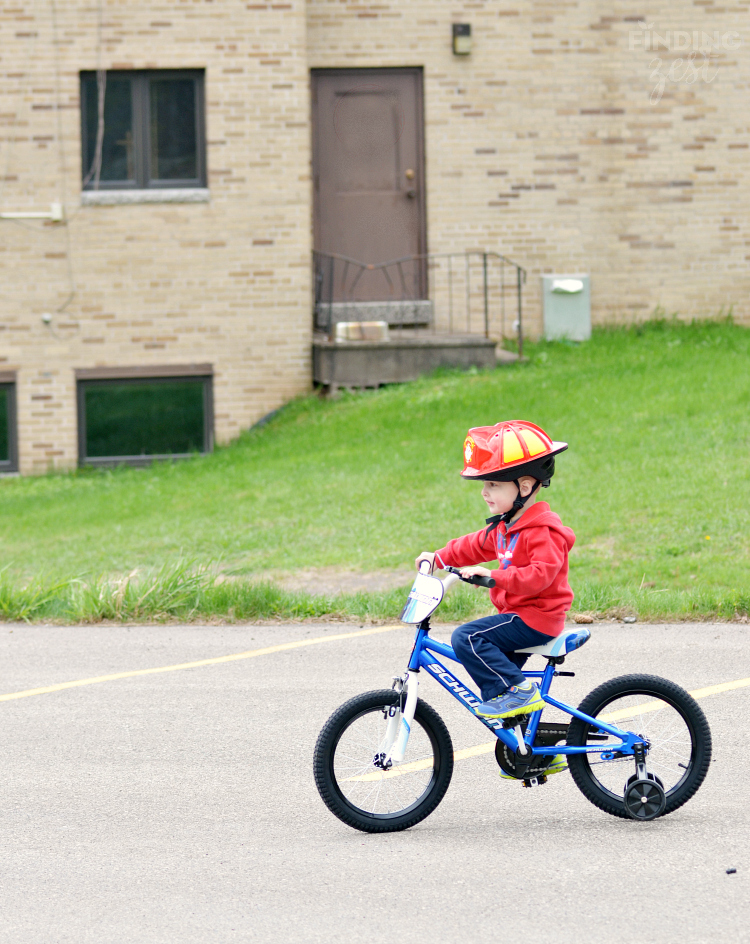 Not sure how to go about teaching your child to ride a bike without training wheels? Here is a great infographic from Schwinn: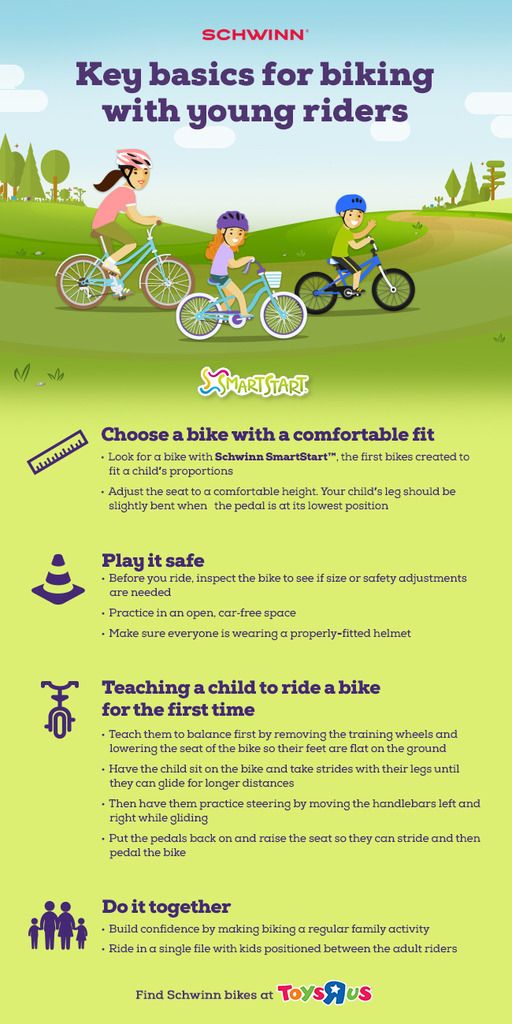 How would you like to win a $400 Family Fun Ride Pack? (Who would wouldn't?)
Schwinn SmartStart Family Ride Sweepstakes