While my family is not Irish,  we do enjoy celebrating St. Patrick's Day with our kids in simple ways. Last week we had fun making these fruit rainbows on angel food cake and an easy DIY cup for chocolate milk on the side. Rainbows are fun any time, but especially so during this time of year when we are dreaming of spring. For St. Patty's day I'm definitely drawn to projects that include fruit, rainbows or mint. I came up with these mini Irish flag fruit skewers earlier this week after seeing so many skewers on Pinterest.
One of my favorites were these St. Patrick's Day Fruit Skewers from Get Creative Juice. This was just one of the many adorable ideas from her St. Patrick's Day party. As part of #PinterestRemakes this month, I decided I'd come up with my own fruit skewer with items I already had on hand.  (If you aren't already familiar, this is my chance to team up with some other bloggers where we remake something that inspired us on Pinterest.)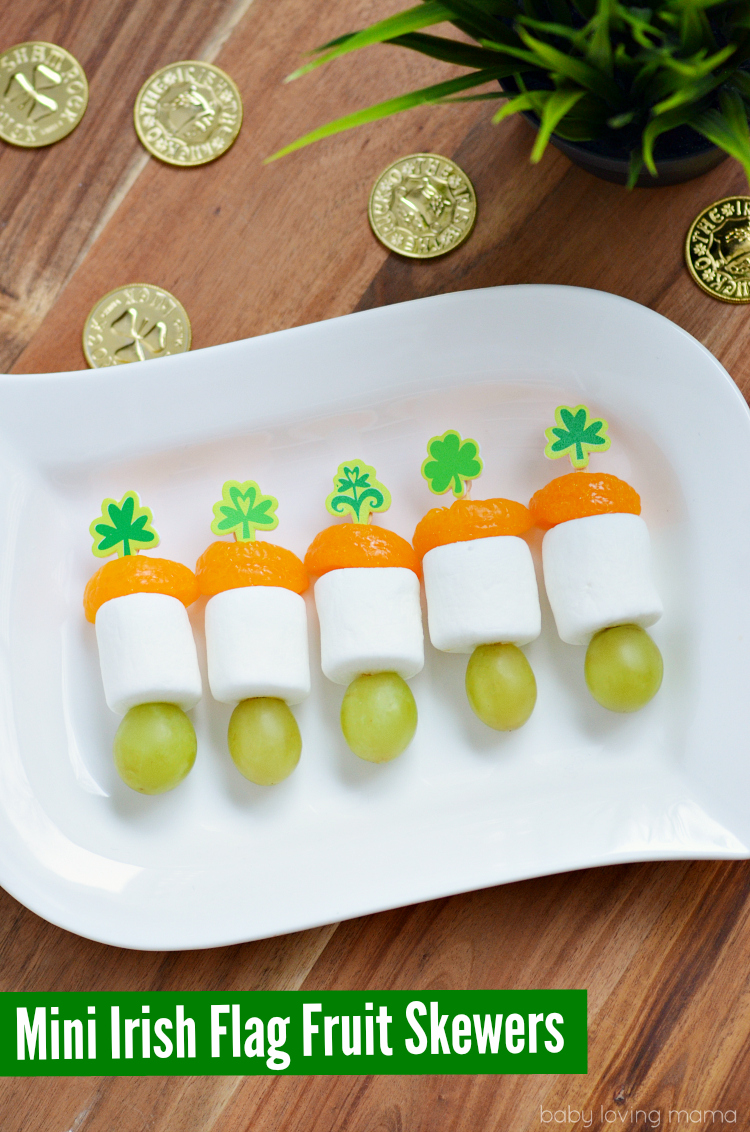 Instead of using all green fruits, I opted to represent the colors of Ireland's flag instead. I had these interesting bamboo forks that I picked up on a whim a month ago. (Don't you ever see something in the store and say you have to come up with something to make with that? My house is full of little impulsive purchases just waiting for a creative idea and a blog post.)  I also had some assorted St. Patrick's Day foam stickers that I bought from a local craft store. I thought the smaller shamrocks would be perfect to add to the ends of the bamboo forks to shamrock them up! If you need some, here are lots of great St. Patrick's Day Foam Stickers
.
White is hard to achieve with fruit so I added a marshmallow instead to the delight of my kids. Together these were the perfect size!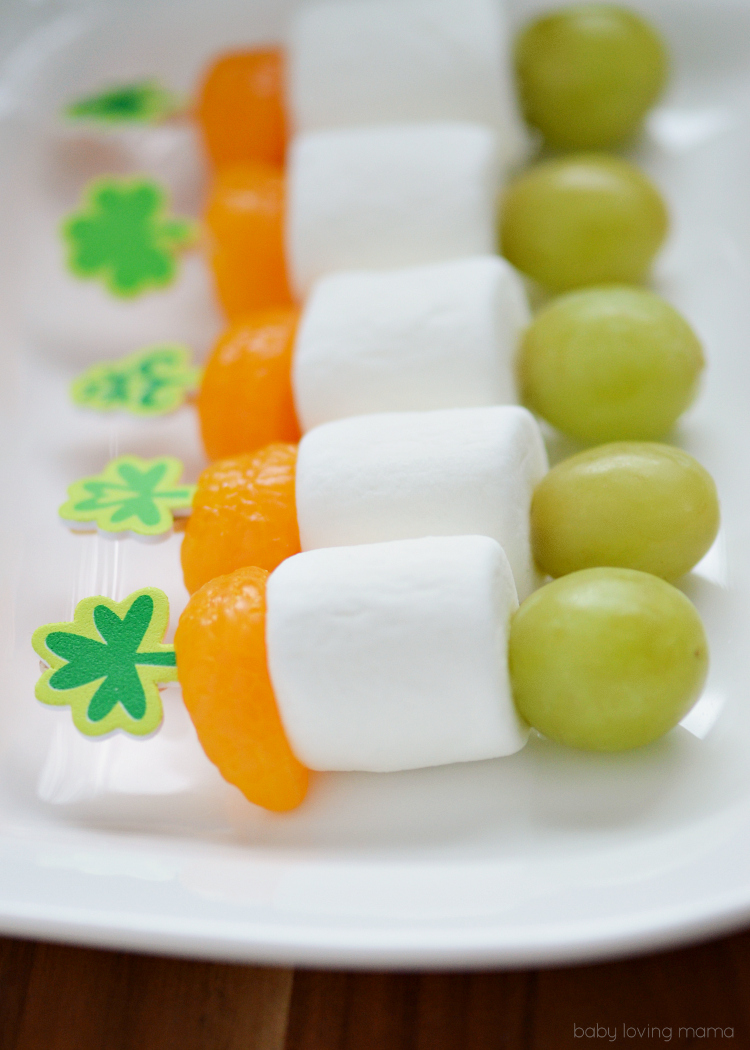 Mini Irish Flag Fruit Skewers for St. Patrick's Day
Recipe Type:
Dessert/Snack
Ingredients
10 large green grapes
10 slices of mandarin oranges
10 large marshmallows
10 bamboo forks
Instructions
Rinse and dry grapes and oranges.
Skewer items with bamboo fork, starting with oranges.
Wipe fork with a paper towel before adding marshmallow and grape.
Serve immediately or refrigerate until ready to serve.
Happy St. Patrick's Day!
For more Pinterest remakes, visit a few of my favorite bloggers: