When it comes to entertaining shows that we can all enjoy as a family, Shaun the Sheep has been a long time favorite. We first met Shaun while watching Wallace & Gromit and it didn't take long to fall in love with his personality. The entire cast of characters from little Timmy to Shirley have given us plenty of laughs over the years. When we heard about a full length feature film, we were excited about seeing it. Unfortunately we missed the opportunity to catch it in the theater so I was happy to receive the Blu-Ray™ Combo Pack (plus Digital HD) for review!
If you didn't already know, Shaun the Sheep Movie  received rave reviews.
Perfect for the young and young-at-heart, this "world-class winner" (Rolling Stone) is rated 99% Fresh on Rotten Tomatoes and was the #1 movie on their Summer Movie Score Card for 2015.
Synopsis
MEET SHAUN! He's a little sheep with big dreams, and lately, life on Mossy Bottom Farm has become a bit dull. When Shaun takes the day off for some fun in the Big City, he gets a lot more action than he bargained for. Now Shaun and his flock must use their wits to hatch a baaaa-rilliant plan to get back home in an adventure the whole family will love.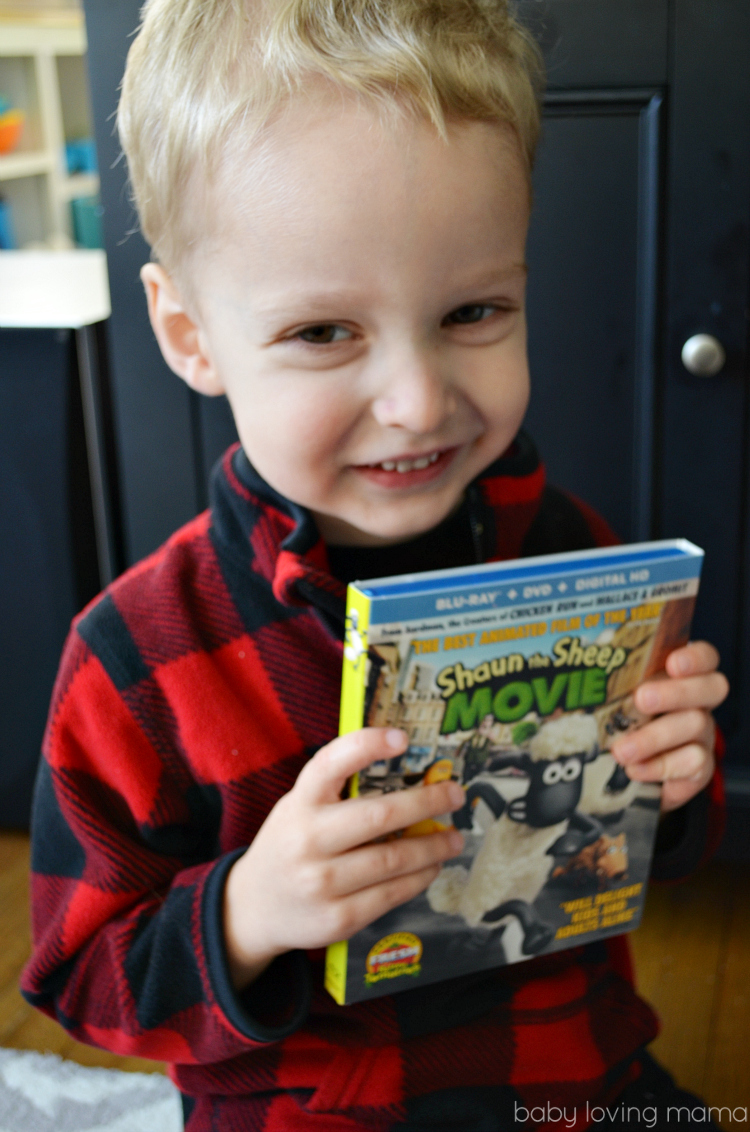 Our Thoughts
Once again the creators have given us a heart warming story with plenty of laughs. We've all had those moments when we get a bit bored and take what we have for granted. This movie is a great reminder to appreciate the people in our lives with the typical Shaun the Sheep humor and dialogue needed.  One of our favorite scenes was watching the group of sheep mimic a celebrity in a restaurant. My kids were giggling throughout.
This is movie appropriate for all ages and a great addition to your movie collection.
The special features give a great behind the scenes look at just what it takes to make Shaun the Sheep Movie come alive!
BLU-RAY/DVD/DIGITAL HD SPECIAL FEATURES
"Making the Shaun Movie" Featurette
"Meet the Characters" Featurette
"Join Shaun Behind the Scenes" Featurette
"Meet the Crew" Featurette"
 Parody Poster Gallery
BUY IT:
Look for Shaun the Sheep The Movie available now at retailer's nationwide, including Amazon, Target and Walmart.
GIVEAWAY:
I have one prize pack with a DVD (plus Digital) copy of Shaun the Sheep, t-shirt and headband with cute sheep ears to give away to a lucky reader!