With Sunday hitting us with daylight savings time, our schedule felt entirely off. When lunchtime rolled around, I realized it was rather late. I wanted something that could feed my entire family that was something a little different and would make for an early dinner. After digging in my refridgerator, I realized I had the makings for pizza, but I didn't feel like making a homemade crust. When I noticed I also had a can of biscuits, I knew I'd be able to find a recipe that used the biscuits instead. After just a minute of searching, I found this recipe  from Pillsbury and knew it would be perfect for my pizza loving family. I did put a few tweaks on this Pepperoni Pizza Biscuit Bake for my family's preferences.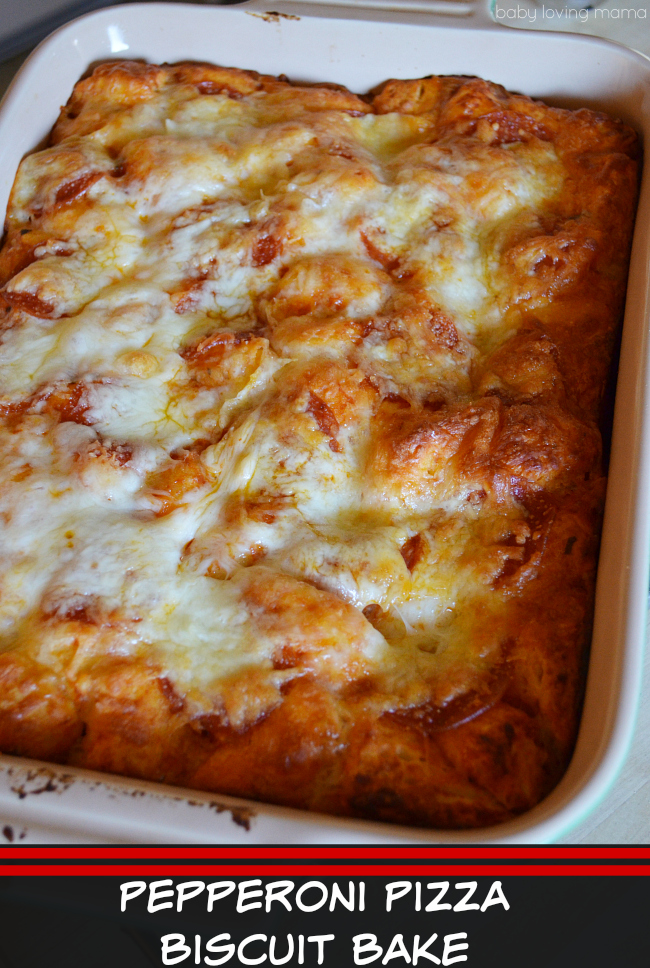 Pepperoni was a simple choice, but try other toppings such as mushrooms, canadian bacon or italian sausage. The possibilities are endless!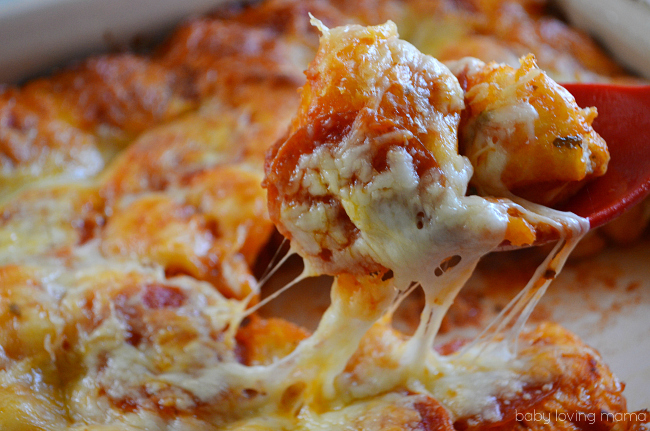 This one dish meal is quick and easy. It can be put together in the time it takes for your oven to preheat. I got ours on the table in less than 30 minutes from start to finish. What a perfect weeknight dinner solution with minimal cleanup. Serve it with your favorite salad and you are good to go!
Have you tried this recipe or a similar one? What did your family think of this meal?