Thank you to baby deedee for sponsoring this post.
As summer rolls to an end I wanted one last little getaway with my girls. I pulled out the luggage and started packing. Top on my list was the perfect all season cotton baby pajamas from baby deedee. Their sleepsie lite pajamas are a favorite for both sleep and play!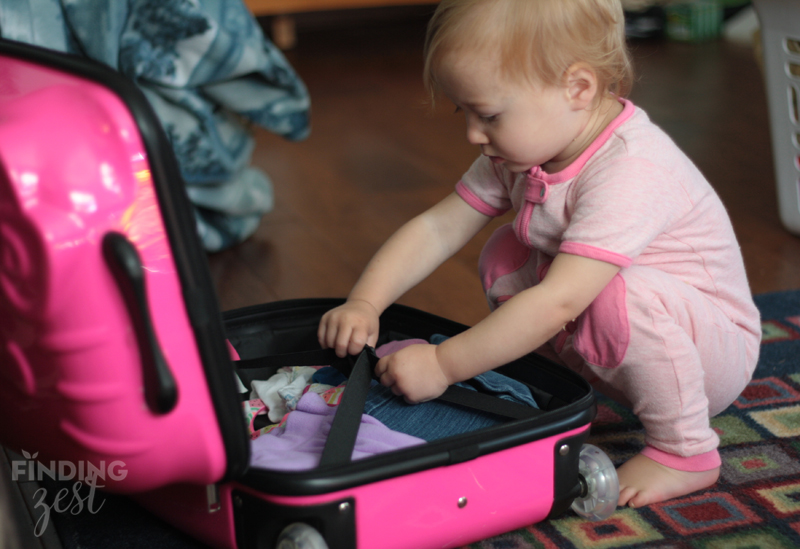 My daughter has a longer torso and these jammies have plenty of room for her to sleep or play comfortably. I love that they have the added knee patches for little ones who are crawling, giving them added durability.
The sleepsie lite pajamas are made from the absolute softest double layered indian jersey cotton. I'd do just about anything to have my own pair of pajamas made from this fabric. This also makes them cozy for play time around the house. We've found several days where daddy comes home from work and someone is still in her jammies.
Part of the reason is the incredible ease of diaper changes. If I'm not going anywhere why make it harder to endure the changing table for either of us? The sleepsie lite has a zipper that runs on the inner side of the legs!
No more fumbling for snaps in the middle of the night or unzipping jammies from the top (brrr). Zip open the legs, change the diaper, zip up, done.
That makes for a happy baby and a happy mommy! I can't say enough about how much we love our baby deedee sleepsie lite pajamas. Pack them for any trip as they work for all temperatures and would be awesome for air travel. Add a long-sleeve shirt under them for cooler weather or check out the other sleep products from baby deedee to layer.
Sleepsie lite comes in a variety of colors and sizes ranging from 3 months to 2T. Consider it the next time you're packing for a trip (or simply staying home to snuggle).
BUY IT:
Buy your own baby deedee sleepsie lite online for $29 and be sure to use this unique code for an added 20% off! code = findingzest
WIN IT:
Enter to win your own sleepsie lite!
a Rafflecopter giveaway


Disclosure: I received pajamas from baby deedee for my time to share this post. All thoughts are my own.