This is a sponsored post in partnership with The Motherhood. All thoughts are my own.
The transition to back to school this year has been fairly smooth so far. My third and fourth grade boys have their routines down after several years. But it is for my youngest that change is coming. Wes will be starting be school readiness (preschool) five days a week for three hours. Up until this point we were attending a class only once a week so it will be a big change for both of us beginning next week. I know it is a great way to transition him to all day kindergarten next year. But that doesn't mean I'm not having problems letting go. I'm going to miss him like crazy and it will mark the first time that for part of the day all my "babies" will be at school.
Office Depot® OfficeMax® know how important it is to help parents of children from K-12 or college gear up for school and get back to great so they're prepared for their very first day. They also believe every little thing you do as a parent matters, so keep inspiring your kids to be great. Ever wonder how your kids view you? These parents found out with this video, Office Depot® OfficeMax® Gearing Parents Up For Great.

Pretty sweet, right? To get an idea of how my littlest views me, I asked Wes, "What does Mommy do?"  At first he looked at me strangely and said he wasn't sure what the right answer was. Once I explained there is no right answer he gave me a list:
"Bakes with me." He smiled big.
"Loves me. And I love you." He gave me a hug with that answer.
"Works??" Said as a question. Since I work from home he does witness this a lot.
"Keeps me safe. Holds my hand when me walk across the street." He had been watching a PBS show talking about safety right before I asked.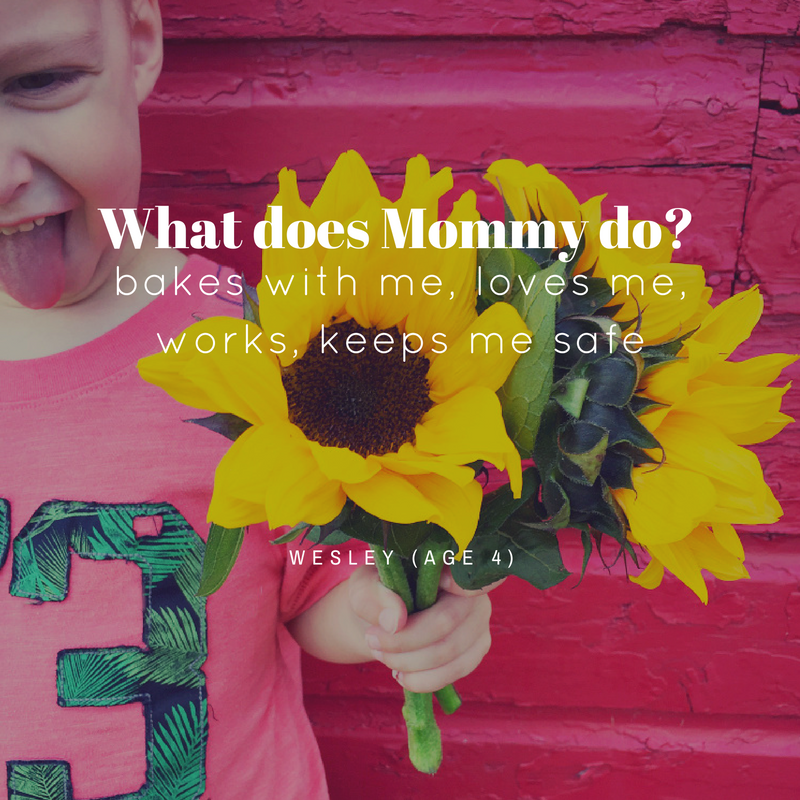 I'm sure these answers would change if I were to ask him tomorrow, next month or next year. But for now, they are enough. Enough to remind me that he is growing up but will always be my boy.
I think I'm ready. I know he is.
Giveaway
To make sure you have everything you need to be geared up for school, I have a $25 gift card to give away to one lucky reader!