Wanna get away?
I do! I really, really do.
I've been thinking about this a lot lately and as much as I love spending time with my family, a chance to relax is almost a foreign concept. Even with the fun blog trips I've been on in the past, they've never been relaxing.
That is until now.
Hilton HHonors has heard my silent plea. They've decided to send three bloggers, myself included, to the Embassy Suites Dorado del Mar – Beach & Golf Resort, located in the small town of Dorado, 20 miles from San Juan, Puerto Rico. Yes, you read that correctly.
I'm going to Puerto Rico this weekend!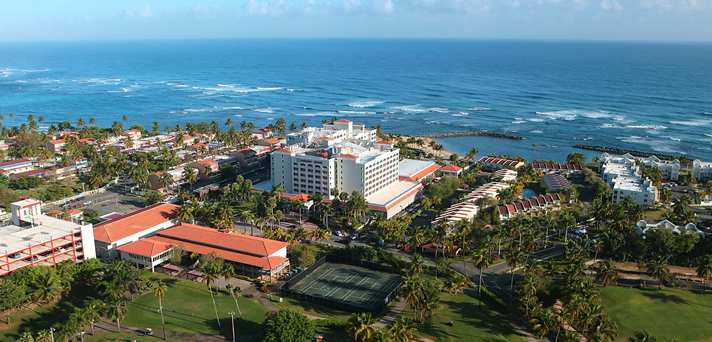 I can barely contain my excitement and I've had to keep this under wraps for several weeks. It hasn't been easy. And I can't wait to share my trip with you, including all of the amenities available.
THE GREAT GETAWAY
Hilton HHonors is sending us on a wonderful getaway in honor of The Great Getaway. Now through September 30,2013, Hilton HHonors is encouraging travelers around the world to save with The Great Getaway,offering hotel rates as low as $100 in the U.S., up to 25 % off stays in Middle East and Africa, and up to 20 % off stays in Asia Pacific when booking within the Hilton Worldwide portfolio. That includes over 3,900 properties in 90 countries. That is a lot of options, making it easy for everyone to find their dream vacation.
WIN YOUR OWN GETAWAY
To encourage members to answer the call and enjoy a well-deserved break, Hilton HHonors has launched the Great Getaway Giveaway, offering members the chance to win one of four different trips now through August 4, 2013.  Each of the four trips focuses on a different leisure-travel passion – relaxation, adventure, culture and food/wine. HHonors members can vote on the prize destination for each trip, with winning destinations revealed every two weeks throughout the summer. Members can vote once daily on their preferred prize.
First up is the Relaxation Getaway! 
Vote June 10 – June 21, 2013 for your favorite:
Boca Beach Club, a Waldorf Astoria Resort – Boca Raton, Florida
Conrad Koh Samui – Koh Samui, Thailand
Hilton Waikoloa Village® – Waikoloa, Hawaii
Embassy Suites Dorado del Mar – Beach & Golf Resort – Dorado, Puerto Rico
You'll also be voting on Adventure, Culture and Food & Wine getaways throughout the summer! From Costa Rica to Turkey to California, there is a getaway waiting for you so don't forget to vote for your favorite from each category. Then simply enter your email address so you can be entered to win one of these amazing prize packages. It really is that simple! (Please see the official rules for more information.)
And don't forget to follow me via social media including Instagram and the #HHGetaway hashtag so you can follow the getaway starting Friday!
__________________________________________________________________________________
Disclosure: This is a sponsored post on behalf of Hilton HHonors however all thoughts remain my own.