A couple of weeks ago, my husband and I set out for an amazing long weekend getaway to Sanibel, courtesy of The Beaches of Fort Myers and Sanibel so we could be #SavedbytheShell. We hadn't been away together since before we had kid over eight years ago. (I am still amazed it took this long!)  Just a week before our 12th wedding anniversary, the timing was perfect.  We had been to Florida already once this summer and stopped in Key West briefly during our honeymoon cruise. But we had never been close to this part of Florida.
It wasn't long before we were in awe of the beauty in our surroundings. Joe didn't waste anytime swimming in the Gulf of Mexico while I got my feet wet to experience the warm water.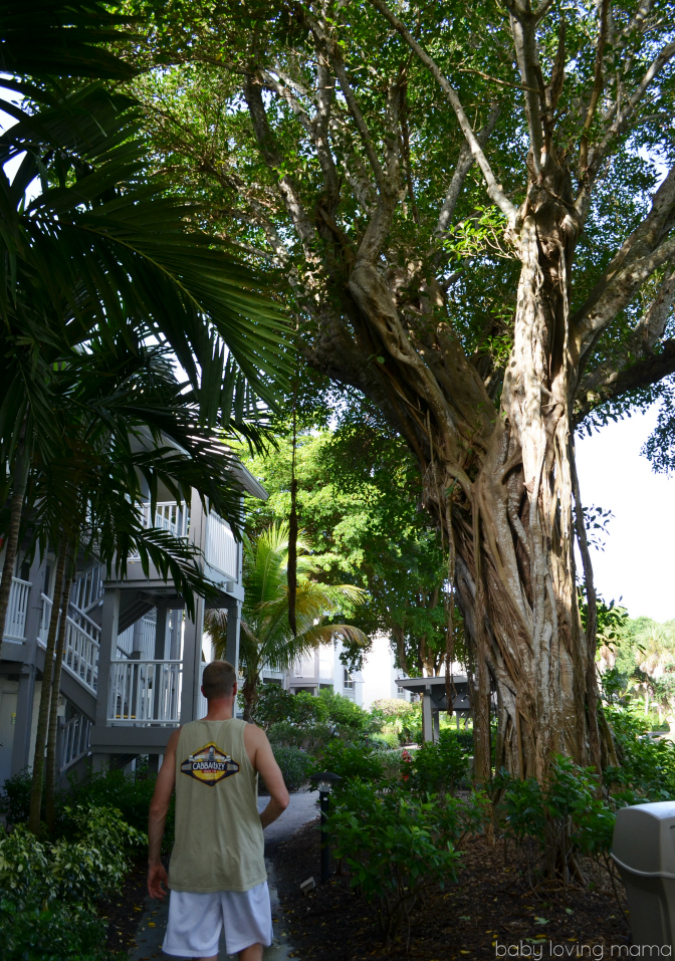 We stayed at Casa Ybel Resort, which offers suites only, right along the beach. Our kind sized bed was so comfortable, I actually looked forward to go to bed at night.
The views of the Gulf of Mexico were breathtaking, even though our lodge was set back a bit. We loved having a screened in balcony which let in the sunshine and breeze, but kept most of the bugs (and other pests) out. We spent a lot of time lounging in this spot.
The suite itself had many amenities, ideal for a longer stay. With a complete living area, kitchen and dining room, it was like a home away from home. We enjoyed the many conveniences including the dishwasher, full refrigerator and separate vanities off the bathroom.
The resort boasts both a restaurant and bar area, right off the large pool and lounge area, complete with arbor ceiling fans.
The grounds themselves offered amazing views, where you looked.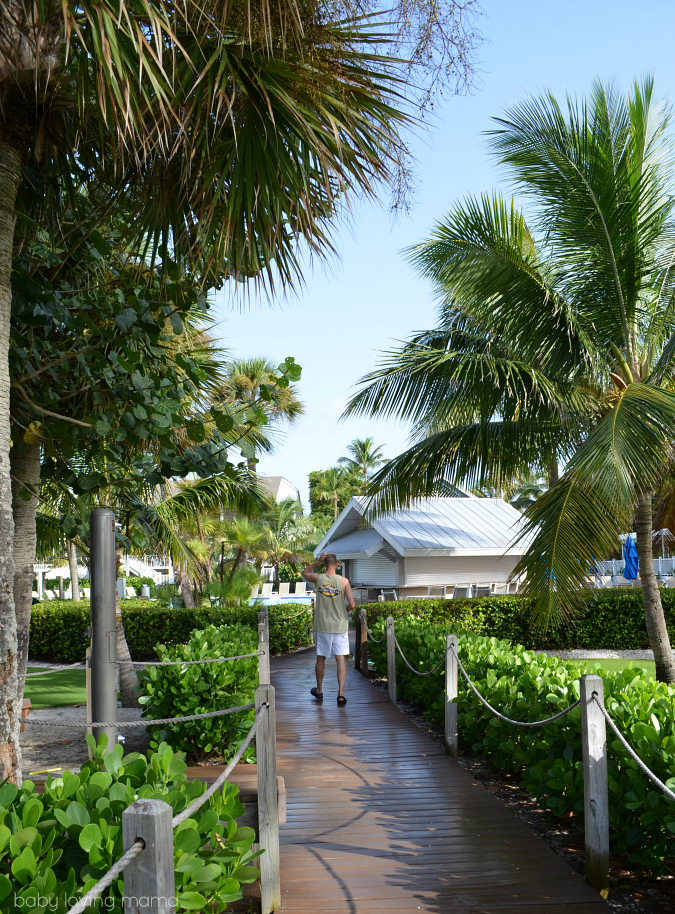 The beach was quick and easy to access. which meant we were on the beach often.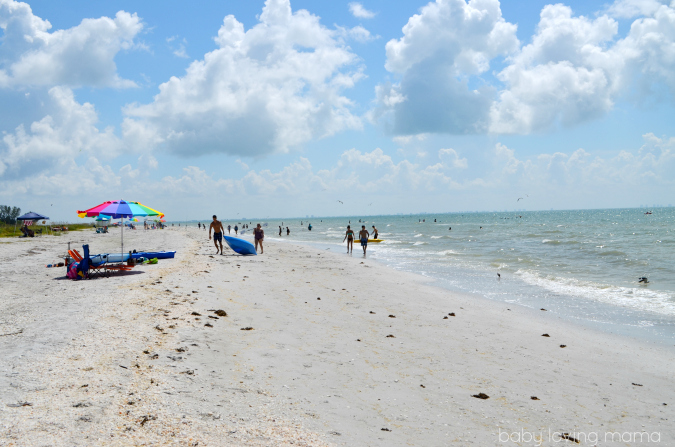 The second day of our getaway, we met with local shelling expert and blogger, Pam from iloveshelling.
And since our resort offered so many great shells right along their beaches, we didn't have to travel in order to shell. If you do go to this area, I recommend going on a shelling excursion with Pam! (See her blog for more details.)
Joe and I  dug through the shells, keeping those that caught our eye. Pam was quick to share tips and information about the shells, which I really enjoyed! Joe took his task very seriously, and took to identifying them with the clip-on identification card we received from Pam.
After 2 hours in the mid-day sun, it was time to head back and cool off.
We spent the rest of the day exploring the island, and on Sunday we headed to Captiva for a day long cruise with Captiva Cruises and to watch the sunset. (More on that excursion to come.)
On the morning of our departure, Joe and I headed back out to the beach to soak up the sun for some last minute rest and relaxation. It was early on a Monday morning and the beach was almost deserted, except for the wildlife you could see everywhere you turned.
From the beautiful birds on the beach to the trees, watching the wildlife in their normal habit was certainly a sight to see.
My husband and I had such a fabulous time on this trip. It was everything we wanted with fun adventures, relaxation and great food. But I think it might be the waves I miss the most since coming back. The sound of them crashing and the colors as the sunlight hits is something to remember.  We can't wait to come back to the beaches of Sanibel. (And we definitely will someday!)
Thank you to The Beach of Fort Myers and Sanibel for choosing us to experience so much of what this area has to offer and for the local business who welcomed us with their hospitality.  It was an unforgettable getaway. As always, all my opinions are my own.