Easy Smores Dessert Pizza with Nutella
The kids had spring break last week and we enjoyed all the sunshine and warmer temperatures. It finally felt like spring, even if our grass is still brown and there aren't any leaves on the trees. Can't be picky right? This morning we were reminded that spring in Minnesota is always unpredictable and we have a chance of a snow/rain mix later today.  Thankfully, whatever comes down won't stick around for long. To celebrate the warmer temperatures, we decided to make a summer favorite with this easy Smores Dessert Pizza. Featuring only 4 ingredients, this smores recipe can be on your table in only 10 mins!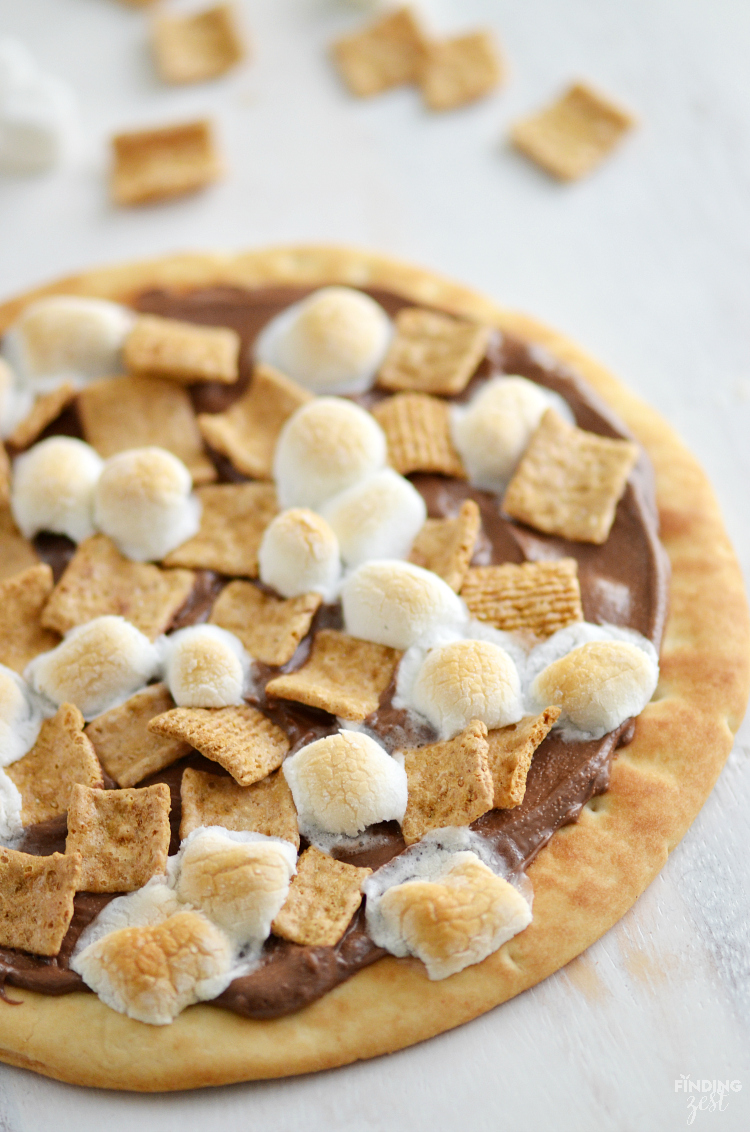 We always have Nutella on hand but I realized we rarely cook with it. For my s'mores dessert pizza I wanted to be able to spread it without the added step of melting chocolate. (Plus, it just tastes so good!)
I let my two youngest boys each add toppings to a piece of flatbread. The dessert pizza toppings are plenty sweet so using flatbread worked great as the base to cut down on the sweetness. Plus, I just love working with flatbread! (Check out all my flatbread recipes!)
Be sure you leave at minimum an inch all the way around so you have something to hold onto when it is finished baking. Also be careful not to add the marshmallows too close to the edge where they can melt and fall off in your oven.
It only takes 3 to 4 minutes to get beautifully golden brown marshmallows.
I cut each smores dessert pizza into quarters. Two pieces is definitely enough for a single person, but if you can't resist an extra piece, I don't blame you.
This recipe was a huge hit with my kids. My 10 year old said that this is now his favorite way to enjoy s'mores and all gave it two enthusiastic thumbs up.
Easy Smores Dessert Pizza
Ingredients
2

pieces

Greek pita flabread

1/2

cup

Nutella hazelnut chocolate spread

1/3

cup

Golden Grahams cereal

2/3

cup

mini marshmallows
Instructions
Heat oven to 400 degrees.

Spread Nutella evenly on two pieces of flatbread, stopping at least 1 inch from the edge.

Sprinkle mini marshmallows and cereal over top.

Cook flatbread directly on oven rack for 3 to 4 minutes or until marshmallows are golden brown.

Cut into quarters and serve immediately.
While the smores dessert pizza was ooey gooey like any good s'mores recipe should be, it was definitely less mess than traditional s'mores. We'll be making this one again for sure!
What have you been up to with your mini chefs this week?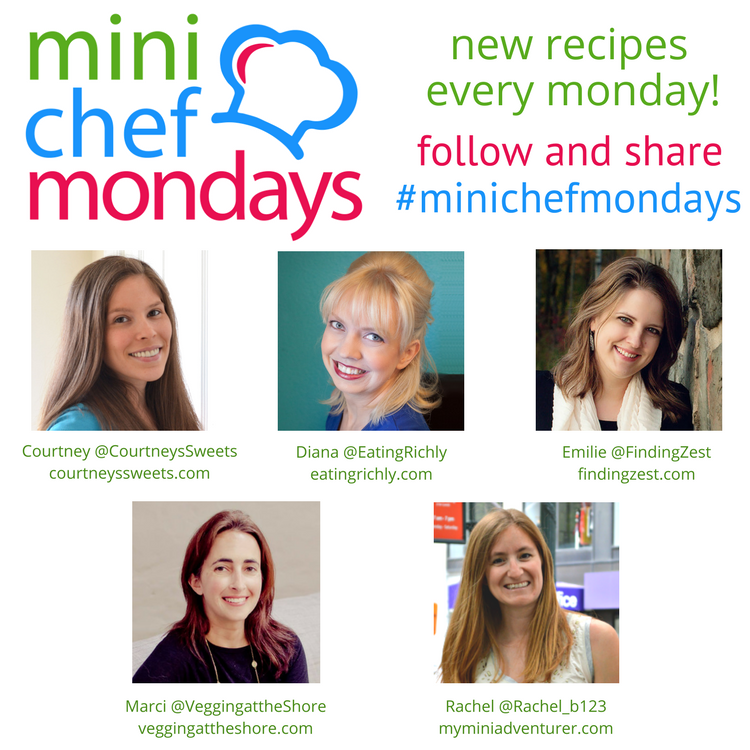 I am hosting Mini Chef Mondays along with 4 fabulous bloggers, find out more about the Mini Chef Mondays Team!
Join our facebook group to find even more recipes and share your own recipes!
Get featured and follow us too!
Be sure to check out each of their Mini Chef posts as well!