Do you ever feel in a rut with dinner? I often do. While I love being in the kitchen, I don't love all the planning and shopping that goes along with it. I tend to stick with recipes that use ingredients I'm familiar with, even though I have pretty adventurous palate.  This past week I was able to try Blue Apron, a delivery service with that brings easy-to-implement recipes using fresh ingredients to your doorstep. Even better, they use sustainable, no waste practices.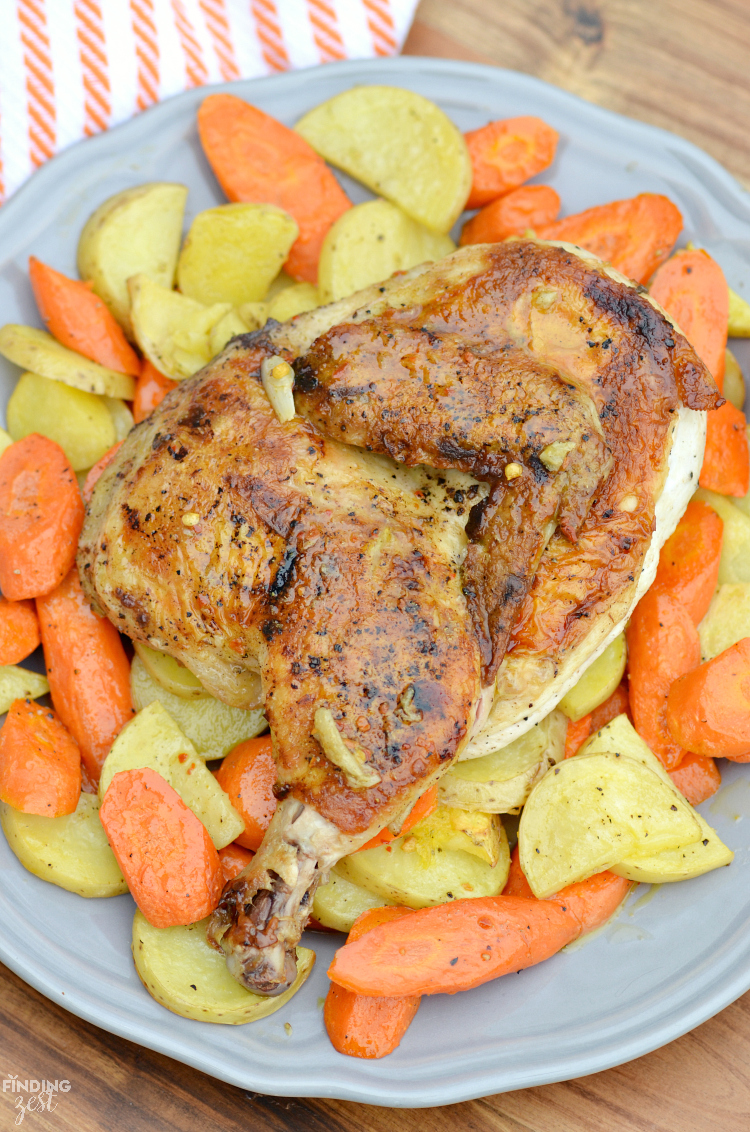 We tried three different meals and all of them used either ingredients or cooking techniques that were unique to me. Blue Apron made cooking dinner fun!
I was able to choose from six different meal choices which arrived to me with perfectly portioned ingredients and step-by-step recipes.
Blue Apron is committed to creating meals that are not only convenient and easy-to-implement, but that also use fresh and locally-sourced ingredients that promote sustainable practices and reduce food waste.
All of my items arrived still very cold and in great condition. I loved all the fresh ingredients in my box!
It was easy to figure out which ingredients went with each recipe. Most items were in packages that were clearly labeled.
I especially liked how my meat and fish arrived. All were vacuum sealed and well packaged to avoid any leakage or spoiling.
I was pleasantly surprised to see how few ingredients were necessary to make the individual meals so they weren't overly complicated but still loaded with flavor.
First up, I made Seared Salmon & Lemon Labneh with Freekeh, Kale & Dates. I had never even heard of freekah before but I'll be adding it to my shopping list. It is delicious! For those of you who also aren't familiar, it is made from green durum wheat that is roasted. 
While I do enjoy cooking with kale, I've only ever used it in soups so pairing it with the freekah reminded me just how versatile it is. We loved this dish! My husband isn't normally a huge fan of salmon but he really enjoyed the lemon labneh over the top to add a bit more flavor. We felt the portion size was generous and we both left the table full.
Next up we made Chicken Under a "Brick" with Roasted Vegetables & Italian Dressing.
For this meal I got my 10 year old son in the kitchen to help me and my husband.
I had never cooked a chicken using the "under a brick" method. (We were instructed to use a pot filled halfway with water instead of a brick.) It was a little tricky getting the pot to stay level but we managed.

While the chicken was cooking, my son helped me peel the carrots while I sliced the potatoes.
Roasted vegetables are such an easy side dish but just a little olive oil, salt and pepper adds so much flavor.
I wish we had a whole chicken for this meal. The carrots and potatoes were enough to feed my family of five but all the kids wanted in on this chicken and we only had enough for two servings. That didn't stop us from sharing! Everyone got to try some and the kids loved how juicy the chicken turned out with this cooking method. We will be doing this again for sure but with a whole chicken split in half.
For the last meal in our box, we made Fontina-Stuffed Pork Chops with Potatoes & Pizzaiola Sauce. I was not familiar with fontina cheese but found it to be similar to mozzarella with a mild flavor that paired well with the pork. We enjoyed this meal but felt that the pizzaiola sauce had a strong of a tomato paste flavor and overwhelmed the sweet peppers.
Overall Thoughts:
We were very happy with Blue Apron. I'd love to see a larger selection of meal choices with meat. Since my husband works out heavily, he needs very high protein meals.  We also both love meat and seafood. Several of the meal choices were vegetarian options and that isn't something we would order.
What I loved most about Blue Apron was the fresh ingredients, organized boxes and easy instructions that were included. They really made it easy to make a delicious meal from scratch with my family!  The Blue Apron instructions had me preparing the ingredients in a way that made sense and making the most of my time in the kitchen. (A previous meal service I tried had mistakes in the recipes and had me prep all ingredients before I started cooking which was horribly inefficient.)
Special Discount:
Click here to learn more about Blue Apron and sign up to receive $30 off your first week of meals!
Let Blue Apron help you cook incredible meals from scratch with perfectly portioned ingredients and step-by-step recipes, allowing you more free time!