When you think of a strawberry jello cake, you probably think of a poke cake. Those are absolutely delicious, but that in not our recipe this week. Wes and I made a mock cake that is literally made out of JELL-O and you won't believe just how easy it is to make with only three must -have ingredients.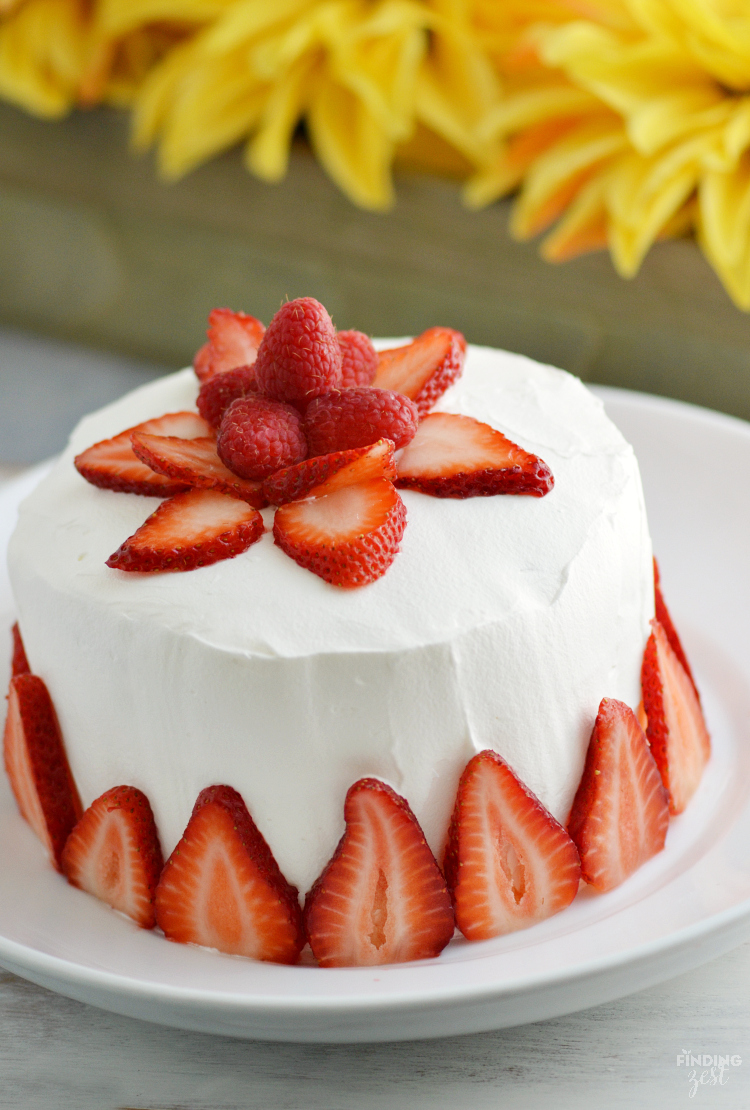 This recipe does take some planning as you'll need at least 8 hours for your gelatin to set. We made ours on separate days. The first part of this recipe you can make several days in advance if needed.
Because you will need to pour the gelatin, I opted for my glass bowl with a curved edge for easing pouring.
Wes loved stirring in all the whipped topping and watching it melt.
No special mold is required for this recipe. Simply wash out your whipped topping tub in order to use it as mold. It works great for transporting as well!
My mom has been making this gelatin this way for years, ever since she saw the recipe in a Kraft magazine. It is quick and easy!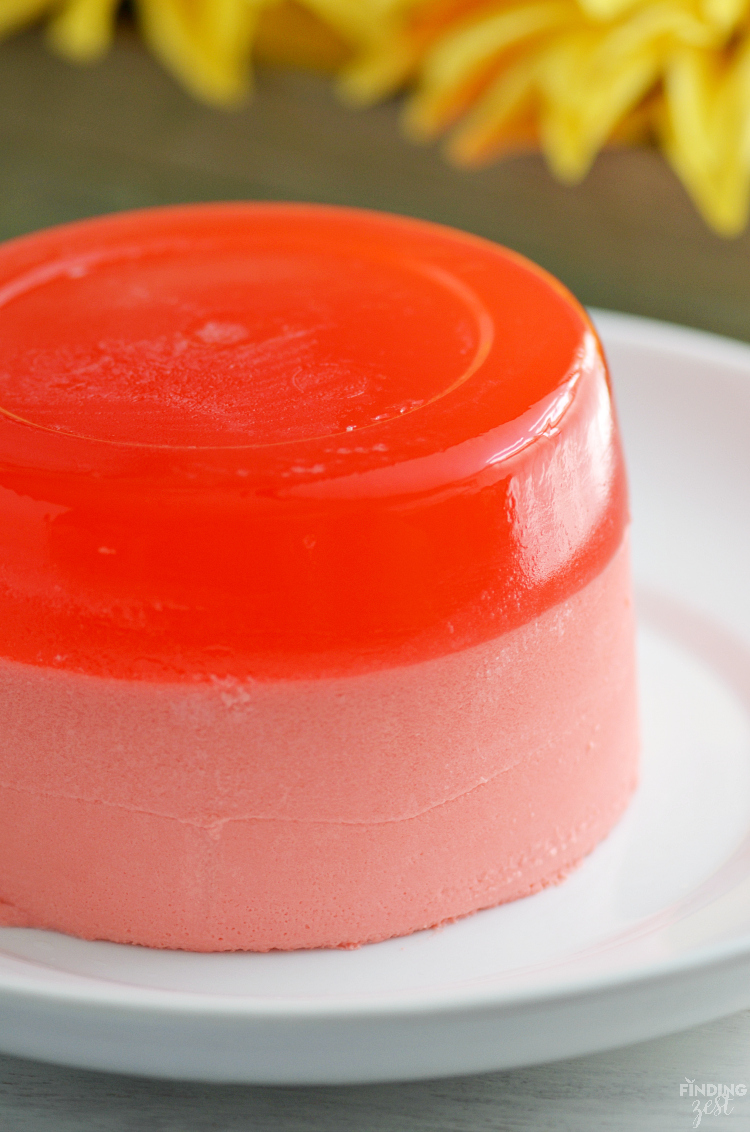 I wanted to make this recipe myself but I thought it would be more fun to dress it up a bit. We decided to make it into a mock strawberry cake instead.
Wesley started to add the whipped topping but it does jiggle a quite a bit. I finished it up for him. (You can add it back into the fridge to firm up again once you remove it from the mold, but I didn't.)
He added the strawberries to the bottom of the cake while I arranged a pretty flower on top. You can just use strawberries or you can add a few raspberries to the center like I did.
Isn't it lovely? Perfect for really any spring or summer celebration like Easter, Mother's Day, or 4th of July. You can garnish with blueberries or even use blue raspberry gelatin to make it more patriotic.
I love that as the gelatin sets in the fridge, the whipped topping layer rises slightly to the top so you get a beautiful two toned gelatin.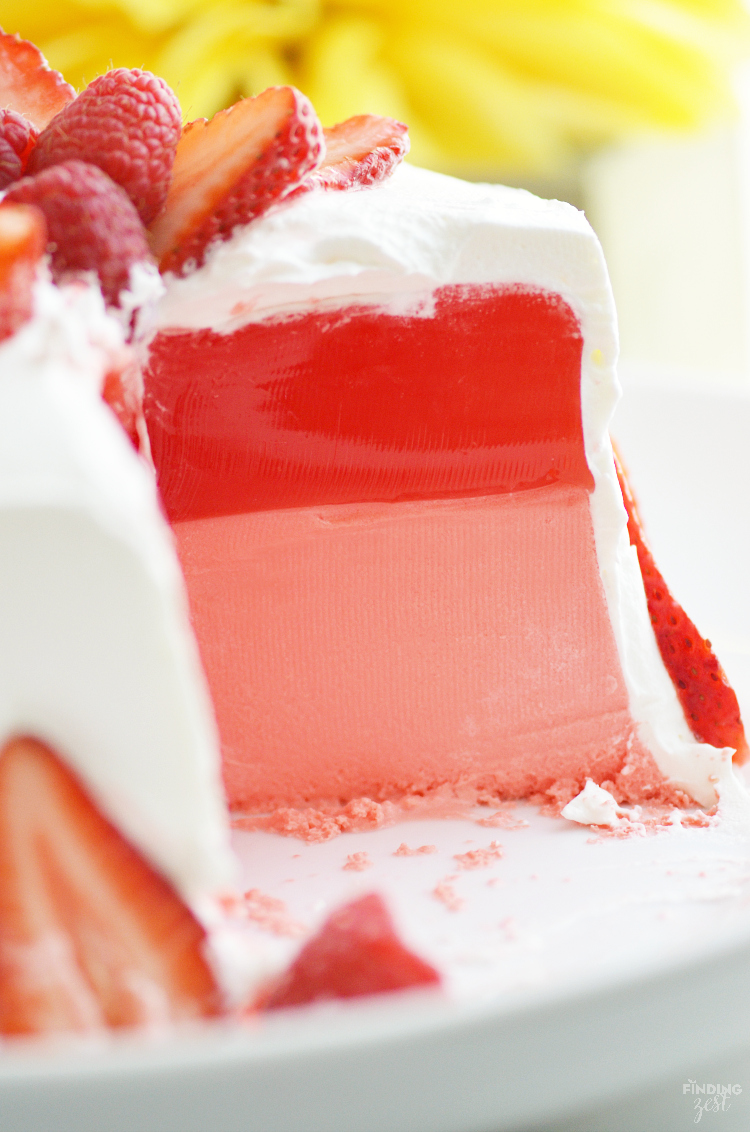 This strawberry jello cake was a huge hit with my kids!

Strawberry Jello Cake
Ingredients
1 pkg (8 serving size) JELL-O gelatin in your choice of flavor
16 oz tub whipped topping, thawed
3 cups boiling water
1½ cups whipped topping
fresh strawberries, sliced
fresh raspberries (optional)
Instructions
Stir gelatin and boiling water in large bowl 2 minutes or until gelatin is completely dissolved.
Add whipped topping to hot gelatin mixture and stir with wire whisk until completely melted and well blended. (Mixture will still be thin).
Wash and dry 16 oz tub, then spray with cooking spray.
Pour gelatin mixture into whipped topping tub and refrigerate at least 8 hours.
Place serving dish over top of tub, flip over and gently work tub to remove molded gelatin.
(If you have issues getting it out of the tub, dip bottom in warm water for 15 seconds.)
Spread additional whipped topping over top and sides of the gelatin "cake".
Garnish with strawberry slices (and raspberries if desired) around bottom of cake and top of cake.
Serve immediately or transfer to fridge for up to two hours before serving.
Notes
The JELL-O mold part of this recipe was found in the Kraft Food & Family magazine, Holiday 2006.
You'll want to be sure that you add the whipped topping and strawberries to your cake within a couple of hours before serving. As with all desserts, the fruit over time will start to bleed a bit into your whipped topping.
What have you been up to with your mini chefs this week?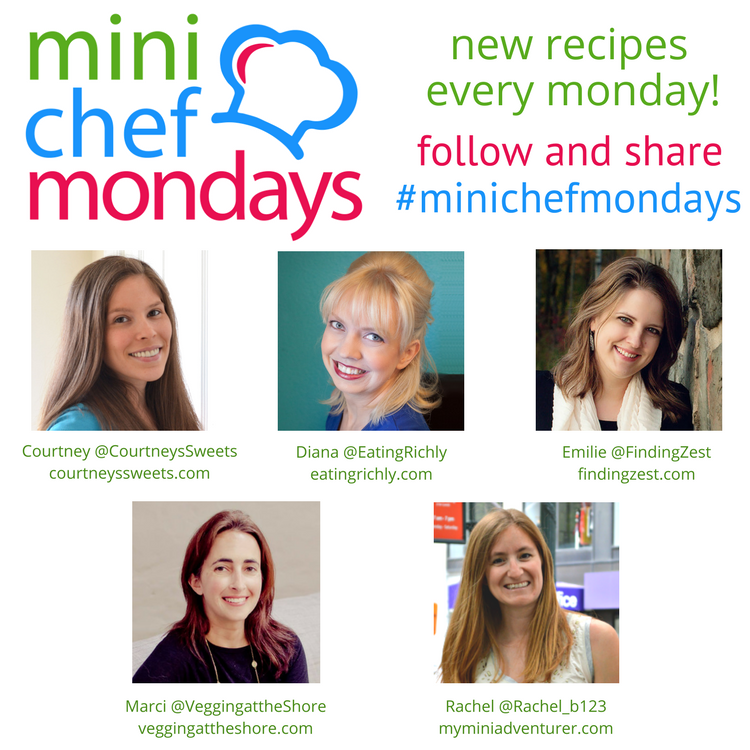 I am hosting Mini Chef Mondays along with 4 fabulous bloggers, find out more about the Mini Chef Mondays Team!
Join our facebook group to find even more recipes and share your own recipes!
Get featured and follow us too!
Be sure to check out each of their Mini Chef posts as well!