Summer! It's almost here. The school year is wrapping up and with that comes the opportunity to give appreciation to those amazing teachers who have filled our kiddos hearts and minds this year. Amidst the craziness of field trips, tests and final projects remember your favorite teachers with a something special. Enjoy this hand-drawn coloring page printable for a fun and easy teacher appreciation gift any time of the year.
My daughter has had the most wonderful teacher for second grade. The older she gets the less craft time she has in school, so she jumps at the chance to be creative at home. She was excited to color something extra-special for her teacher.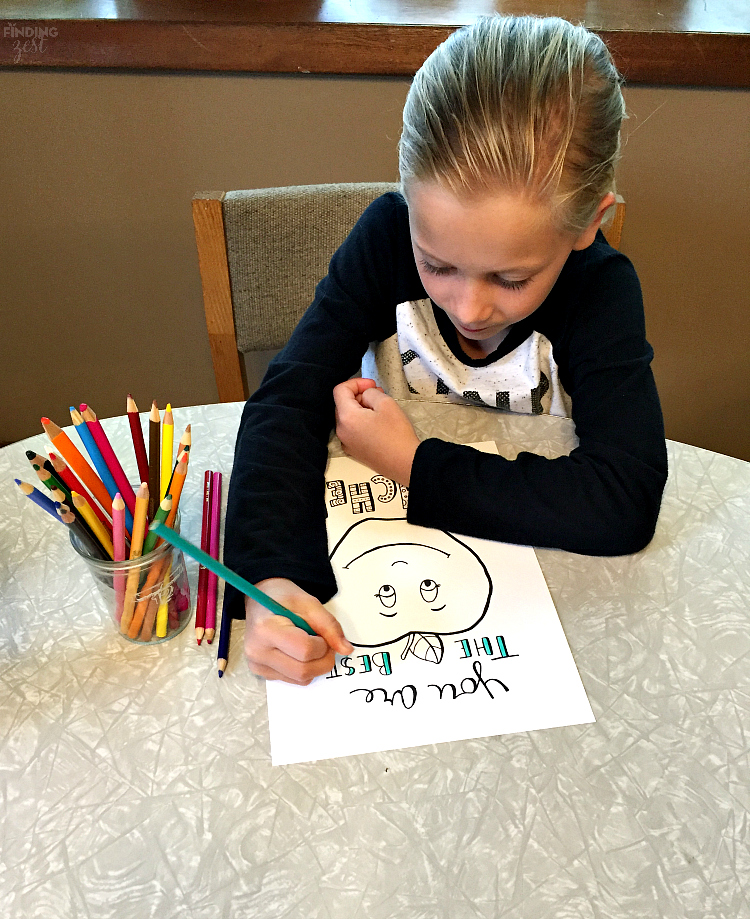 We used quality paper like this Epson Premium Presentation Double Sided paper for our coloring page printable. Adding a simple frame would make this a cute little art piece for the classroom.
Epson Ultra Premium Presentation Paper MATTE (8.5×11 Inches, 50 Sheets) (S041341)
MCS 21178 8×10 Multipurpose Picture Frame ,Black
Prismacolor Premier Soft Core Colored Pencil, Set of 72 Assorted Colors (3599TN) +
Prang Large Triangular Colored Pencil Set, 5.5mm Cores with Sharpener, Set of 12,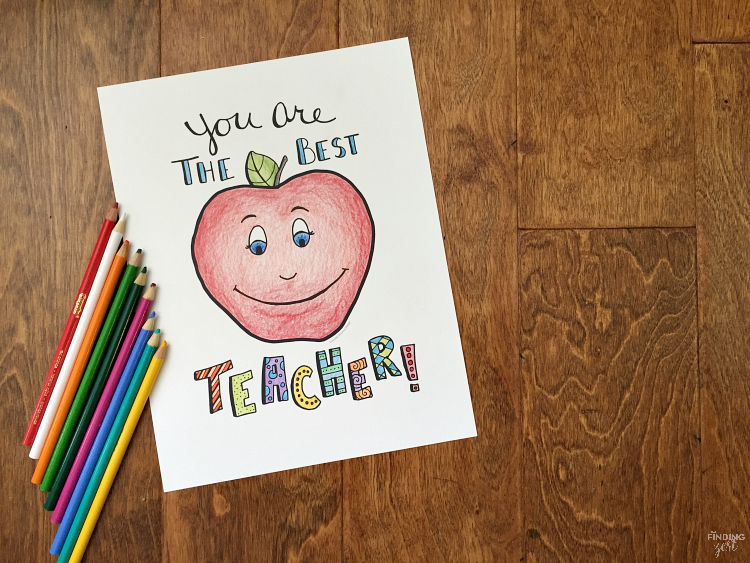 While we were coloring we spent time talking about our favorite school memories from the year. It's fun to look back at all she's learned. It might be fun to add a little note (even the back of your artwork) to list these favorite memories for your teacher. Of course a little gift is always nice as well. Nora's teacher enjoys tea so we'll be sending this little mug and a variety of drink options to enjoy. How will you say thank you to the special teachers in your life?
Please respect my design copyright (©Janelle Wourms Design) for this coloring page, as well as the original link to Finding Zest where I'm sharing this printable.  I am offering it for free but do not take the file and upload it anywhere for sale or distribution. If you share this design please give me credit and link to the original post. Thank you!
Be sure to subscribe so you don't miss out on any free printables!