This post is sponsored by Scott Brand, but the content and opinions expressed here are my own.
Over the years I've become more and more accustomed to convenience. It started just with more and more companies offering free shipping and more products available online at affordable prices. But Amazon Prime has totally gotten me hooked on two-day shipping. Some days I just know I'm never going to make it to the store in time before I run out of something important like laundry soap or dare I say it, special savings. That one is a biggie.
My kids love to play with the bigger boxes that arrive on my doorstep. My youngest loves to use the boxes for his creative play. He'll build himself a something fun like a spaceship or use it as a sleeping fort for a few days before I finally break it down for recycling. Since he knows more boxes will eventually come he doesn't get too upset to see his creations go.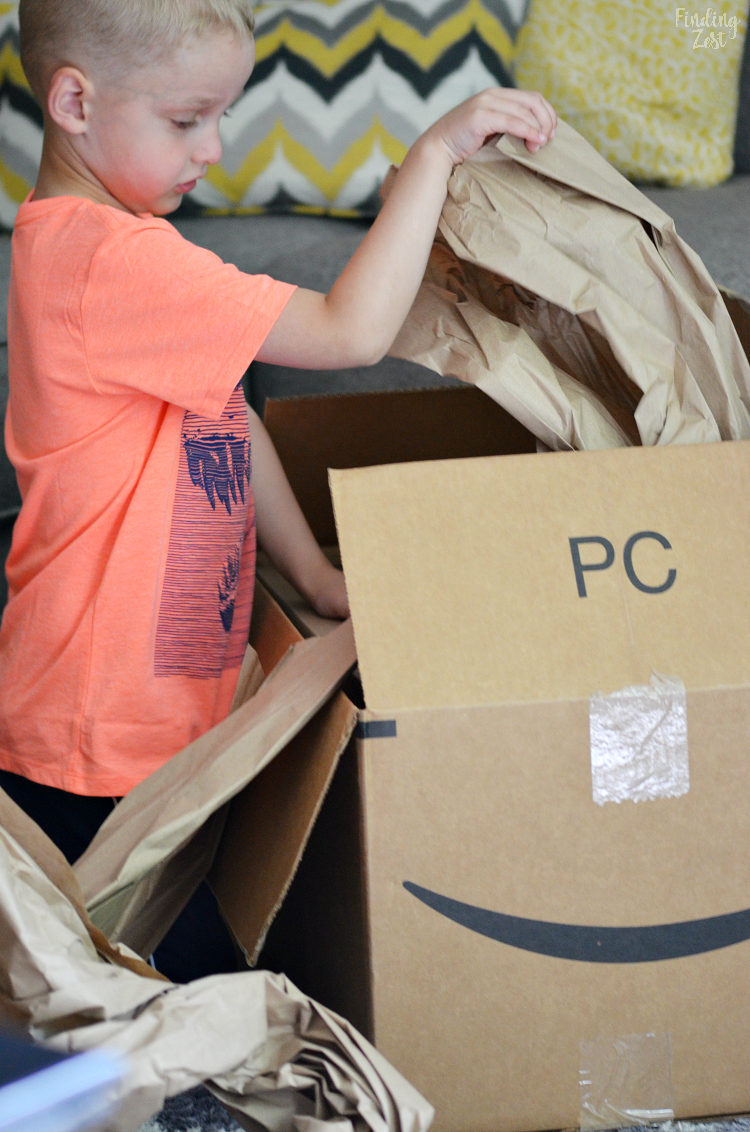 New Product, Special Savings
There are plenty of great brands offering essentials on Amazon. Right now you can buy Scott Comfort Plus on Amazon and save $1.50 + up to 15% and free shipping with Subscribe & Save!  I hadn't seen this product yet in stores but with the special savings it was the perfect time to try it out. After all, it was tested for strength but designed for comfort. That is my kind of toilet paper!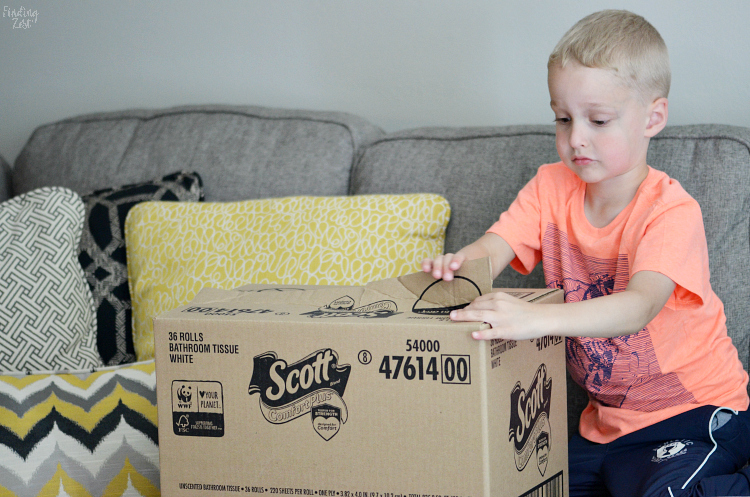 OFF TO THE RACES SWEEPSTAKES
In honor of the new Scott Comfort Plus product, you can enter for the chance to win an all-expense paid trip to the race of your choice in 2018 or 2019! Yes, you read that right racing fans. One grand prize winner will receive a race trip for two (2) to a MENCS race weekend of their choice in 2018 or 2019. But hurry, contest ends June 30, 2018! Click here to enter!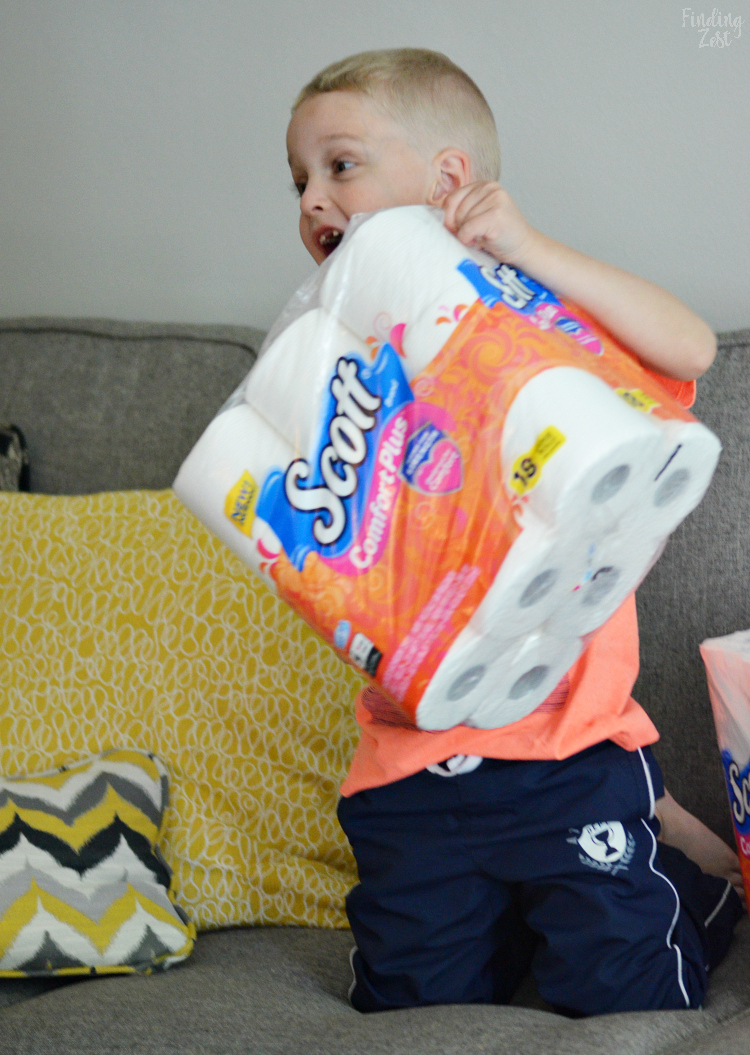 Wesley and I made a deal when our package of Scott Comfort Plus arrived on our doorstep only two days after ordering it on Amazon. I told him he could have the box if he opened it all up for me. He wasn't exactly sure what would be inside but he thought it was pretty funny when it turned out to be toilet paper.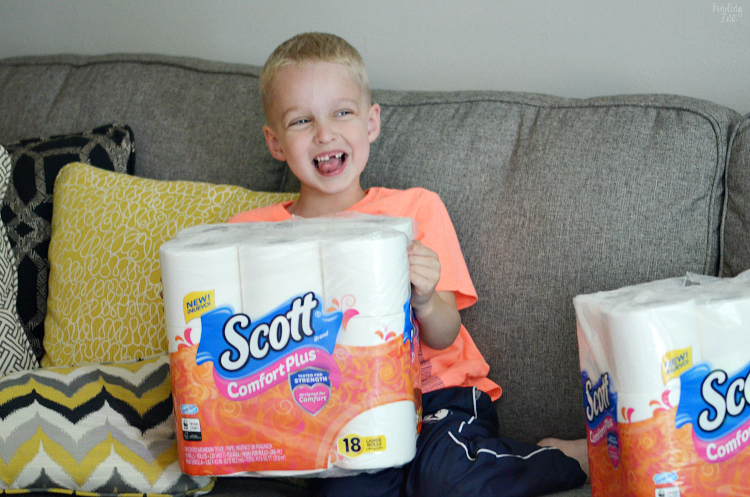 And he was pretty darn excited about his new box. (This one was turned into a bed with a blanket and pillow.)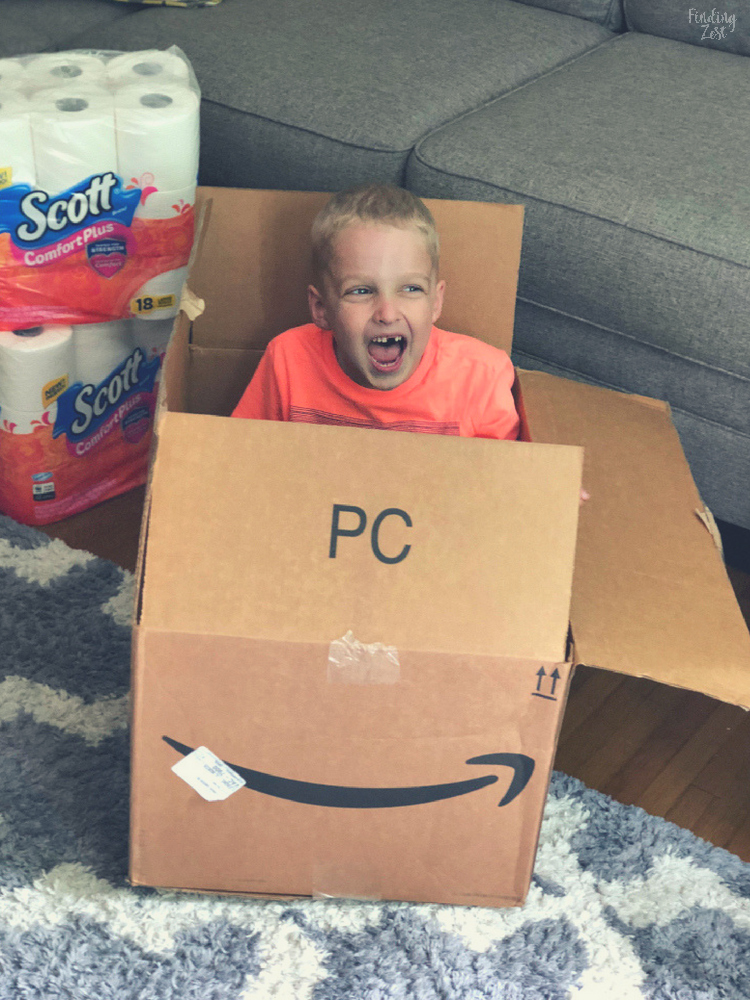 Don't forget to check out all the other Scott products currently available on Amazon for a great deal and be sure to enter to win a trip to the race of your choice in the Scott sweepstakes!