As spring starts to emerge from the sludge of winter, I'm starting to think about my garden. This year, I'm all about rhubarb. If you've eyed those those red stalks at the grocery store but wondered what is rhubarb, never fear! I'm going to give you the low-down on rhubarb.
For whatever reason, this plant is shrouded in mystery for a lot of people. But don't let that be the case for you! The rhubarb plant should have an important place in your garden and kitchen – with a few tips your relationship with rhubarb will be a more rewarding one.
What is rhubarb?
Maybe you've seen the stalks on the top produce shelf at your grocery store or had a neighbor offer you some from their garden. Perhaps you even have a plant with giant leaves and red or green stalks lurking in the corner of your yard. Either way, you've met rhubarb. (Hey, rhubarb, nice to meet you). You just might not know exactly what is rhubarb.
It's technically a vegetable, but because people usually cook it like a fruit (in pies and crisps, etc.) it was declared a fruit in New York in 1947. Apparently, this helped rhubarb sellers from paying additional veggie taxes.
While we often think of rhubarb as red, rhubarb stalks can come in pink and even light green shades.
Is rhubarb poisonous?
While the stalks are perfectly harmless, rhubarb leaves are poisonous. The leaves contain extremely high levels of oxalic acid, which is actually present in lower amounts in lots of vegetables we eat regularly.
If you were to eat rhubarb leaves, it is unlikely actually to kill you (the first thing I think of when I hear the word "poison") but eating a significant amount could become dangerous. More likely you'll experience some symptoms long before your life is threatened – burning in your mouth and throat, difficulty breathing, gastrointestinal distress, vomiting, eye pain, and even red-colored urine.
If you were to continue to eat the leaves, kidney damage, seizures, and coma are possible.
Just stay away from the leaves, and you'll be perfectly fine.
What does rhubarb taste like?
Raw rhubarb is incredibly tart. Think the texture of a stalk of celery coupled with a sharp tartness beyond what you might find in the sauciest granny smith apple.
Once you get this flavor out of your mouth, you'll understand why most people elect to cook it like a fruit coupled with sugar to soften the sharp flavor.
How can I grow rhubarb?
The rhubarb season is a spring one – it's ready to harvest mid-spring through early summer. But the plant will continue to produce stalks until later in the year. In July and August, rhubarb plants start storing energy for winter.
If you're starting rhubarb in your garden, plant in spring as soon as you can physically get it into the soil. It will be cold, but the ground should be thawed at the surface – rhubarb thrives in cold weather climates. For the first year, don't harvest any stalks, this allows the plant to establish its roots and mature.
Once you have a mature rhubarb plant (or maybe you inherited some wild rhubarb in your garden), you can harvest stalks as soon as they become 12 – 18 inches in length. Waiting longer makes it more likely the plant will flower. This saps the plant's energy, so it isn't focused on giving you the lovely big stalks you're after.
Don't worry about waiting for the stalks to turn a particular color – harvest based on length rather than appearance.
Rhubarb plants grow best in full sun – yielding thicker stalks. You can also use stalk thickness as a sign of your rhubarb plant's health. If you notice stalks becoming thinner through the growing season, cut back on your harvesting.
How do I harvest rhubarb?
Harvesting rhubarb is pretty straightforward – simply grasp the stalk at the ground and twist it. It should break from the root easily.
Once you've removed the stalk, cut away the leaves and put these in your compost heap or trash. Don't bring leaves into the house! Also, don't leave them lying on the ground for pets or other animals to discover.
Always leave at least a few stalks on the plant when harvesting to keep it growing properly. The rule of thumb is to harvest 1/3 of the plant in the spring and leave at least 2/3 of the plant at the end of the growing season.
What do I do with my rhubarb?
So, you've got your stalks and are ready for the next step. I've got some great rhubarb recipes including homemade rhubarb sauce to share with you in an upcoming post, but you'll likely be needing a long-term storage solution.

Luckily rhubarb freezes great – maintaining it's flavor and texture. I like to chop it into 1 – 2-inch pieces, put it in a freezer bag and lay it flat in the freezer. It can be kept in there up to a year, but 6 – 8 months is more ideal.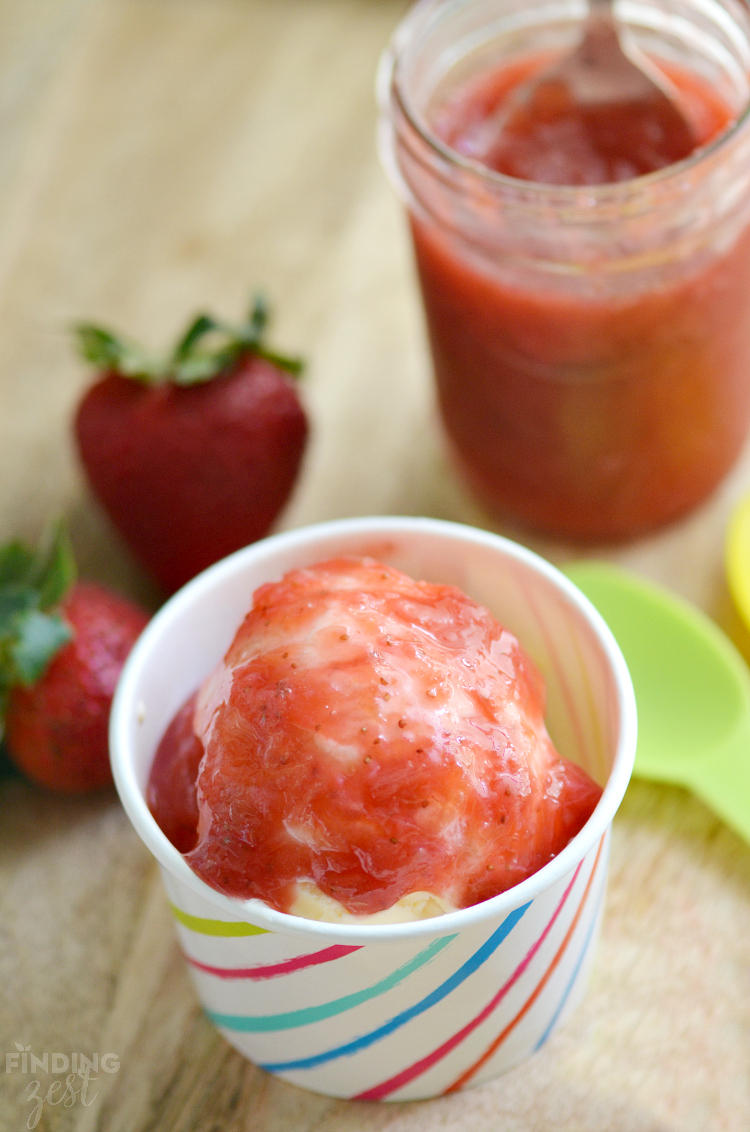 I hope I've fully explained what is rhubarb. Ideally, rhubarb is a mystery no more – up next is the best part. Eating your rhubarb!