My parents offered me some fresh rhubarb on my last visit and how could I possibly say no? While I love the tartness of rhubarb by itself, nothing beats the combination of strawberries and rhubarb. This past week I made a homemade strawberry rhubarb sauce that turned out amazing! All my kids devoured it and my oldest son enthusiastically gave it 10 out of 10 stars.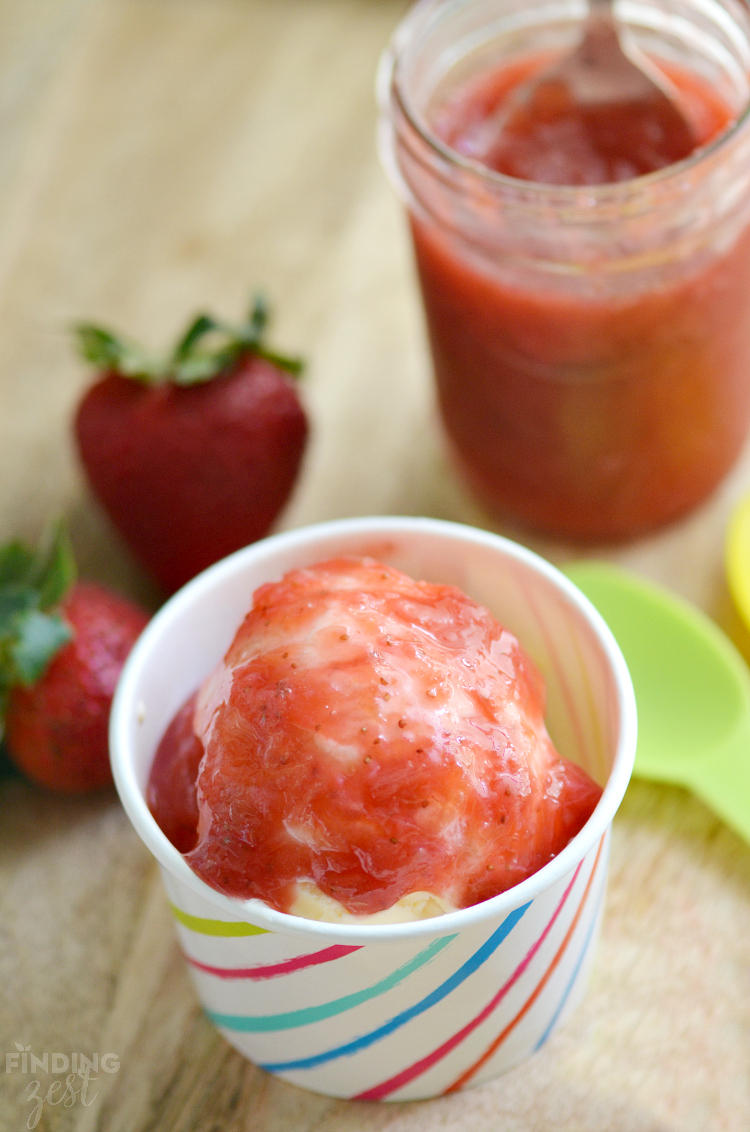 If you have are blessed to have a lot of rhubarb to use up, this recipe is a great way to do it.
I like to chop my fruit rather than dice it so that I get a more chunky sauce. If you find it is too chunky you can always mash with a potato masher as it is cooking to break it down even more.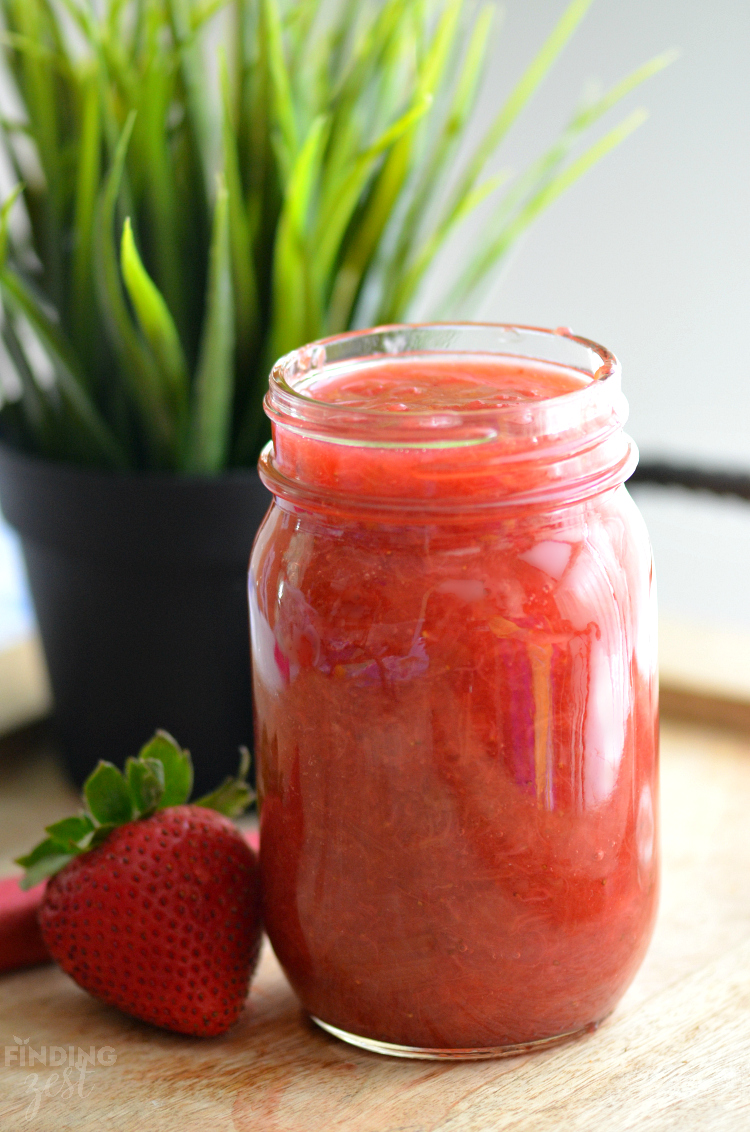 The results are pretty spectacular. Use this homemade strawberry rhubarb sauce to accompany desserts like cake or ice cream or as delicious topping for pancakes, waffles or french toast. I like to store mine in mason jars for easy access. I don't bother with canning it since it doesn't last long!
This sauce is sweet with just the right touch of tart and works great to pair with other sweet foods.
Be sure to check out my Mini Chef Monday post tomorrow where I'll be sharing more ideas for using this homemade strawberry rhubarb sauce, including another recipe!