Once again Wilton treated us to a night in Chicago during our visit last week which included a limo ride with complementary bubbly from our awesome limo driver Mario.

Half the fun of visit Chicago is getting there and we always get there in style!
For this trip, Wilton showed us the sites of Chicago from a different angle by taking us on a architectural boat tour on the Chicago River.
The skyline was gorgeous and while the weather had cooled off considerably by the time we got there, it definitely didn't dampen our spirits!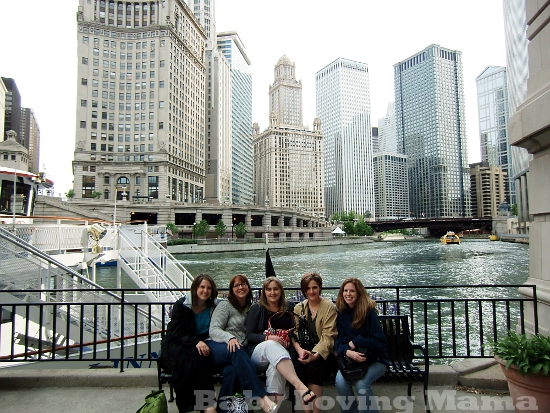 Our tour guide was awesome and shared both historical facts mixed with a little humor to make for an entertaining ride.
I love this shot of Tanya from Mommy Goggles and Jennifer from Momma D and Da Boyz taking picture of me taking a picture of them. Tanya by far got the coolest shot from this angle!
And as bloggers, where would we be without our cameras in tow, capturing the moment to share with all of you like Jennifer from Mom Spotted?
For more Wordless Wednesday check out 3 Kids and Us, Mom Spotted, 5 minutes for Mom and Parenting by Dummies.