Any parent knows that often the best gift under the tree is just the box the gifts come in.
I was looking for Warren the other morning, certain he was hiding somewhere. I neared our breakfast nook (where I keep my packages as they come in) and could hear giggles.
And here was Warren. Hiding in a box.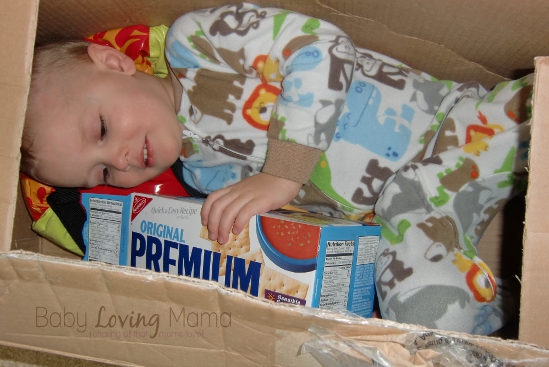 Holding a completely random package of saltine crackers (yes the box has crackers in them). He didn't even ask for any. He apparently just wanted to hold a box inside a box. Or something…
When I asked Warren why he was holding a box a crackers what was his response?
"Because I do that. That's all, mommy."
Um, ok. If it entertains that is good enough for me!
For more Wordless Wednesday check out  The Shopping Mama , 3 Kids and Us, Mom Spotted, 5 minutes for Mom and Parenting by Dummies