Sometimes when I think about my baby being three I get a little sad. Two years old is still a toddler but once you say three you are talking about a little boy.  Yet when I look at these pictures with Warren wearing his daddy's baseball cap,  I can see both the little boy he is becoming and my baby boy.
He is still little. He still needs me. He still loves to cuddle and still gives me hugs and kisses all day, every day.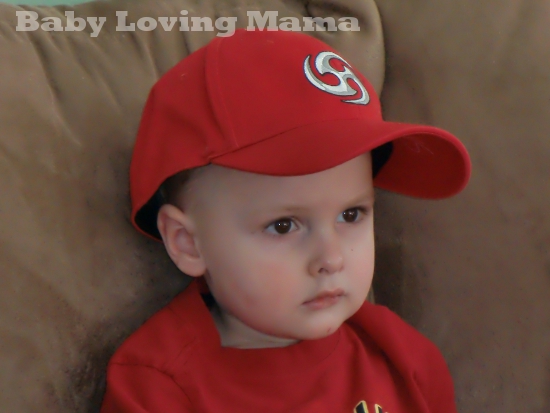 And he will always be my baby.
For more Wordless Wednesday check out 3 Kids and Us, Mom Spotted, 5 minutes for Mom and Parenting by Dummies.