If there is one thing my boys love to do it is being in the outdoors. Lately we've been going on trail walks and they just love it! The downside however is the mud and of course bug bites!
In early July I captured these shots near a park and pond a few miles from our house. The trail wraps around the pond and afterward the boys had a blast in the park!
My husband took them on a long trail walk this past weekend where I had to drop them off and pick them up because they were too far out.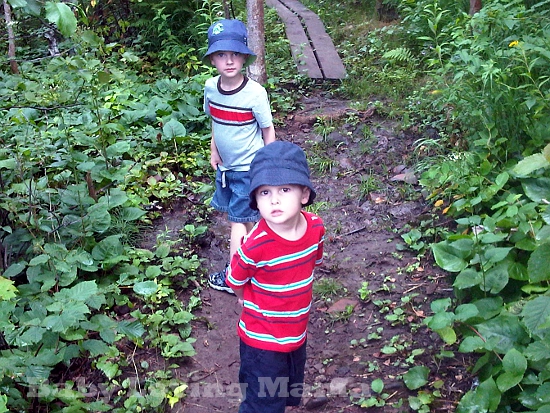 It was hot and apparently Warren ran almost the whole way. Neither of the boys complained! It is such a great way to burn off energy and they took great naps when the got home!
I only wish it were this easy in the winter!
Do you go on trail walks?
For more Wordless Wednesday check out 3 Kids and Us, Mom Spotted, 5 minutes for Mom and Parenting by Dummies.