*This is a sponsored opportunity with Foodie.com. All thoughts are my own.*
Nothing beats a nice, home-cooked meal, especially on a lazy Sunday.  That is why I've selected a collection of  recipes, perfect for Sunday dinner. And I've put a favorite ingredient of mine center stage – bacon! Seriously, who doesn't love bacon? I know those people do exist out there,  but it must be a sad life without bacon. For taste bud awesomeness, nothing beats out bacon for me and my family.
Come check out all 15 recipes in my Foodie Collection to get great ideas for Sunday dinner!
With Easter coming up, now is the perfect time to consider what to make for your special meal. This collection of 15 recipes on Foodie has a plenty of great options for you which all have one thing in common. Yes, you guessed it, bacon.
Of course it showcases my newest love, Bacon-Wrapped Pork Tenderloin. Oh wow, this is good. Like crazy good.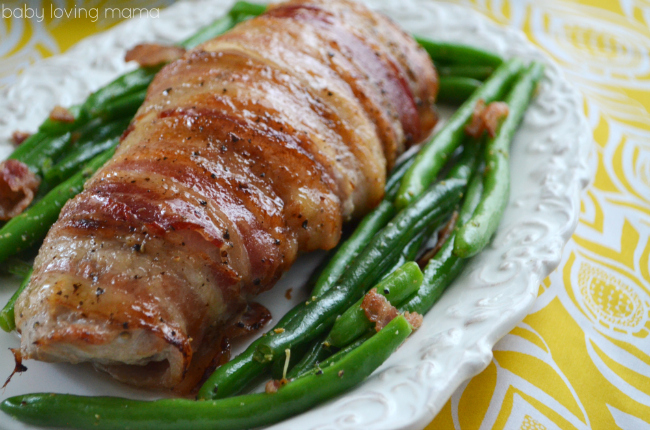 This super easy Bacon and Basil Pasta Salad is perfect for a crowd and features sweet cherry tomatoes!
And if you want a great side dish but are short on time, these Baked and Loaded Mashed Potatoes taste awesome. Trust me.
What is your favorite way to eat bacon?