Thanks to eBay for sponsoring today's post! Thoughts are my own.
If you've been under the assumption that eBay mostly deals auction style listings from sellers trying to get rid of things they have around the house, you need to go back and take a second look. There large businesses who deal in high quantities of goods that sell on eBay
in addition to their own websites and brick and mortar stores. What I found even more surprising is that in addition to great prices, virtually all furniture had free shipping! If you are looking for ways to freshen up your space, here are 8 affordable chairs to rock your living room!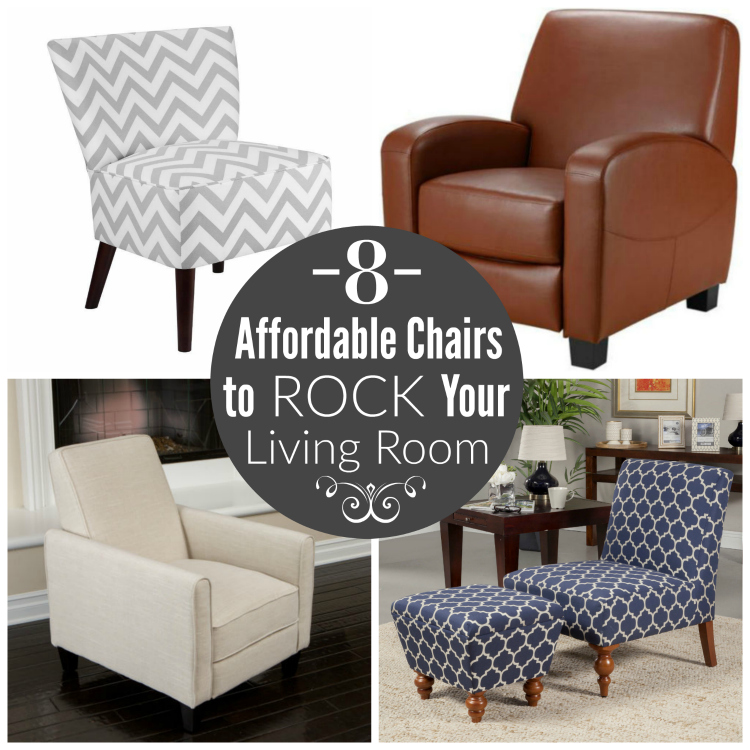 If you are short on space, this Chevron Gray Accent Chair
is a great option and could easily be moved into a bedroom or as extra seating in a dining room.
If you want something ultra sleek try this Modern Home Faux Leather Brown Recliner
.
This Darvis Light Beige Fabric Recliner Club Chair
is a great way to brighten up any space.
If you are looking for a chair that you can kick your feet up, this HomePop Slipper Blue/ Cream Quatrefoil Accent Chair and Ottoman
 is a stylish way to do it!
The Gray Faux Leather Club Chair
 is another great neutral choice that is available for under $200.
If you have a lot of space, this Soft Gray Velour Fabric Tufted Lounge Chaise
 would be a fabulous reading chair.
This gorgeous Wonda White Bonded Leather Accent Chair
 with wood arms actually makes me swoon a little.
And if you love a more traditional recliner that you can kick back and watch the game on Sunday with, this Microfiber Recliner Chair
 is a very affordable option.
My husband really wanted a chair like this to relax in so we picked this one. While it wouldn't be my first choice in terms of style, it definitely offers the comfort we were looking for.
The chair arrived quickly in one large box. Putting it together was a snap since it came in just two pieces.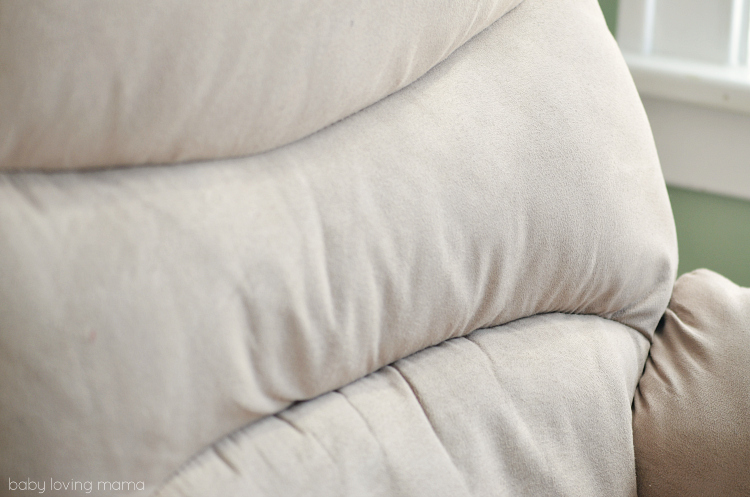 The microfiber is soft and easy to clean. Overall the chair is very firm and offers great support. I love that it has a more compact design that doesn't take up a lot of room with our limited space.
The only downsides for me is that once it is in the reclining position, I struggle to close it. My husband can do it easily but apparently I lack the strength which hasn't happened to me with other recliners. The back is also a bit shorter so my tall husband can't rest his head fully on the back. Also keep in mind that this is not a glider but a recliner only. I do think it is a great value!
When it comes to design, I know what I like. I watch home improvement shows like Fixer Upper religiously and dream of a house that looks that good. The reality is much different. Most of the furniture and decor in my home has been purchased here and there. It creates more of an eclectic look rather than the cohesive design I actually want. I often sacrifice my own personal style to fit what my husband wants which doesn't help. Plus, remaking an entire room over from top to bottom takes some time and money. Why let time and money stop you? Be sure to check out the deals on both furniture and decor on eBay
 so you can shop from the comfort of your home!
Which of these chairs is your favorite?