I participated in an Influencer Activation on behalf of Influence Central for American Express Serve. I applied for the Serve Cash Back card to facilitate my review and received a promotional item to thank me for my participation.
Last month I shared with you my desire to keep better track of my discretionary spending. My husband and I are definite planners and don't make big purchases without careful consideration, our day-to-day spending habits could really use some attention. While it is easy for us to budget for regular bills like our mortgage, utilities and car insurance, other areas like eating out, groceries and clothing, are not as easily tracked. Since our spending habits are so similar, we rarely fight about money. But we still need to make our budget a priority. Our savings has slowly dwindled and is not at nearly the same levels as it used to be a few years ago.
When I heard about the American Express Serve Cash Back prepaid debit card, I thought it would be a great way to keep track of discretionary spending only. We can add a pre-determined, budgeted amount into this prepaid debit account and once it is gone, it is gone. With it being prepaid, we don't have to worry about building up any more debt by not paying it off fully each month. As an added bonus, I can earn 1% cash back on all purchases!
I used the American Express Serve Cash Back card for approximately two weeks on everything from a stop at TJ Maxx for some seasonal decor to a salad for lunch from a drive-thru. I even used it at one of my biggest weaknesses, Target. I was often tempted, especially with adorable toys like this Chewbacca begging to come home with me. It was a great way to see some of the little purchases add up like this Starbucks purchase. (Seriously, their Mango Black Tea Lemonade is amazing! The bakery sample was a sweet surprise.) I set up my account to receive a daily balance summary so I could easily keep track of how much money was remaining.
In case you didn't catch my last post sharing the details of this card, here is a refresher! The American Express Serve® Cash Back card is a full service reloadable prepaid debit account that offers convenient and easy access to money management tools at no or low cost PLUS cash back on everyday purchases. American Express Serve® Cash Back is the only prepaid debit account with 1% cash back on purchases.
How Does it Work?
It is so easy to get 1% Cash Back. Here is how you do it!
Get 1% Cash Back for every dollar you spend when you shop in store or online.
Cash Back is added to your Account promptly after your purchase and is ready to spend when you choose.
Log in to redeem the amount you've earned on your next purchase.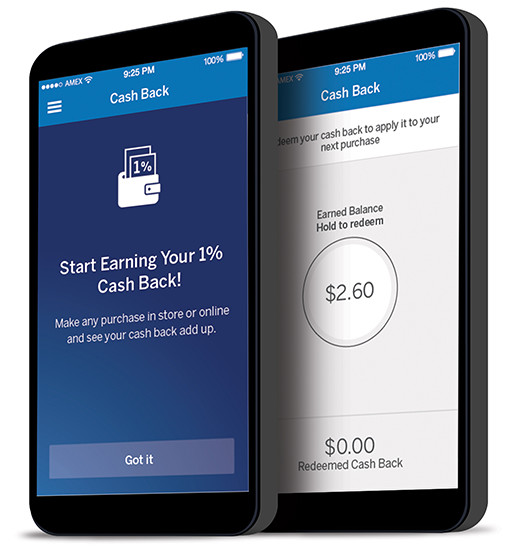 How to Apply:
You can register on-line to get a prepaid card in the mail for free. You can alternatively purchase the card at a retailer for up to $3.95 depending on the retailer. There are no credit checks, minimum balances or hidden fees.
Low or No Cost
For a low monthly fee of $5.95 American Express Serve® Cash Back card holders have free direct deposit, free online bill pay, and free in-network ATM withdrawals. A $2.50 American Express Serve Cash Back fee applies for out of network ATM withdrawals.
Add Money to Your Account:
There are several ways to add money into your American Express Serve® Cash Back prepaid debit account.
Direct Deposit
Cash Reload It (over 1,000 locations in select cities/fees may apply)
Mobile Check Deposit
Bank Transfer
How to Use It
Whether you use your pay bills, buy groceries, shop online, withdraw cash from over 24,000 MoneyPass® ATMs, you can use your card virtually anywhere American Express Cards are accepted. Use the American Express Serve Mobile app to check your balance and recent transactions, pay bills on the go, deposit checks and send money to family or friends (18 years or older) who have a Serve account.
Additional Benefits of Membership
You can enjoy additional features available as part of the American Express network including:
World Class 24/7 American Express Customer Service: 1-800-954-0559.
Access to special offers, content and more from top brands on Facebook, Foursquare, and Twitter at sync.americanexpress.com.
Purchase Protection, which protects eligible purchases made with the Card against accidental damage and theft for up to 90 days from the date of purchase.
Roadside Assistance Hotline you can call in case of emergency for reliable service.
Register for American Express Serve Cash Back
Like what you've seen? I hope you'll join me and register to try it out the American Express Serve Cash Back prepaid debit card.  You can also follow American Express Serve on social media including Facebook and Twitter.