Wesley is always asking me how long it is until snack time. He naturally doesn't eat a lot at one sitting so I want him to be hungry by mealtime.  Having set times and having snacks on hand that are healthy and won't interfere with dinner does help. These Chocolate Chip Frozen Yogurt Bites are small but pack a sweet and satisfying punch, perfect to tide him over.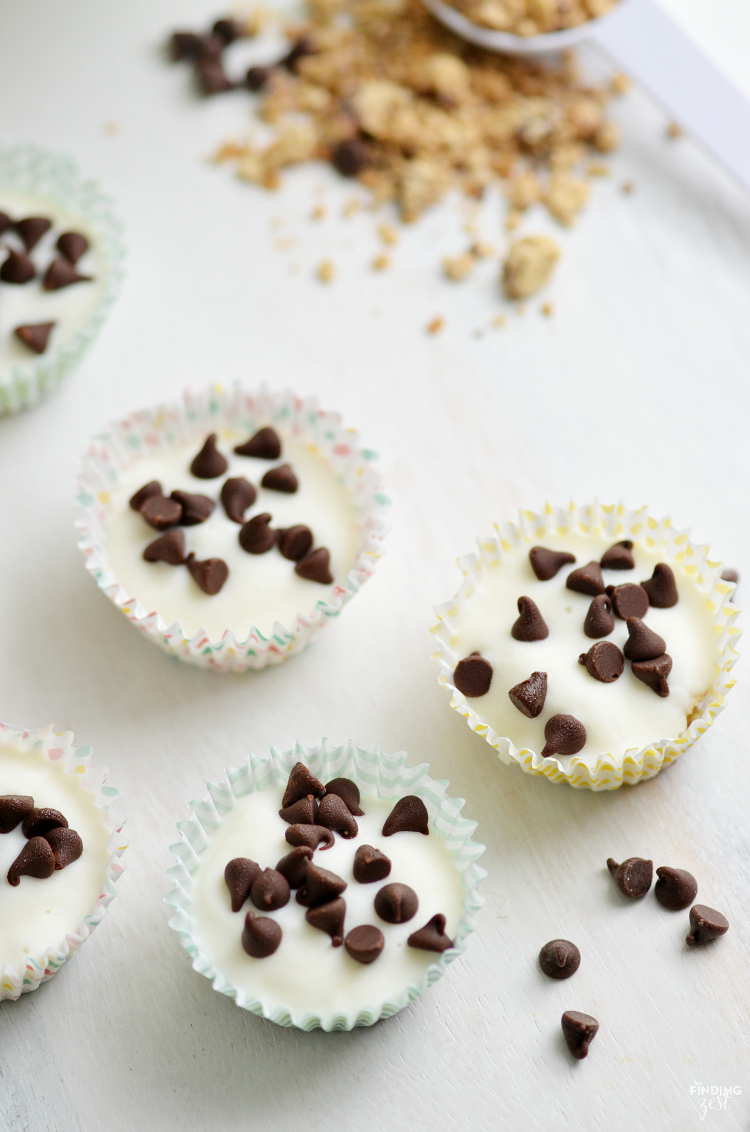 Wesley lined our mini muffin pan with colorful liners. I do recommend doubling up on the liners if you have them. When you thaw them out before eating they do get a bit damp so two layers helps with that.
You'll want to add enough granola to fully cover the bottom, about 1/2 tablespoon. We used Nature Valley Oats 'n Dark Chocolate Protein Granola. It is Wesley's favorite!
Top with a heaping tablespoon of yogurt. They will settle a bit after they freeze so feel free to fill to the top.
We topped with mini chocolate chips but you can top it with anything you like such as fresh berries, shredded coconut, nuts, or mini M&Ms.
Aren't they cute?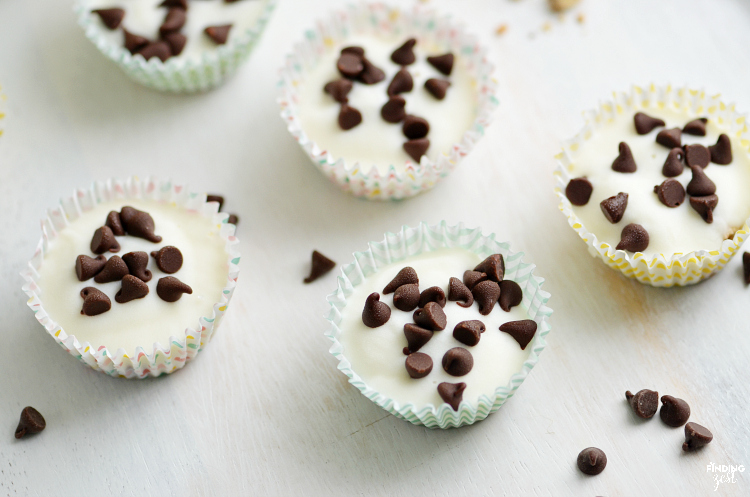 They would be fun to serve at a party or play date. Just be sure to give them a chance to thaw a bit and serve immediately so they maintain their shape. Once they thaw too much they will get awkward to eat.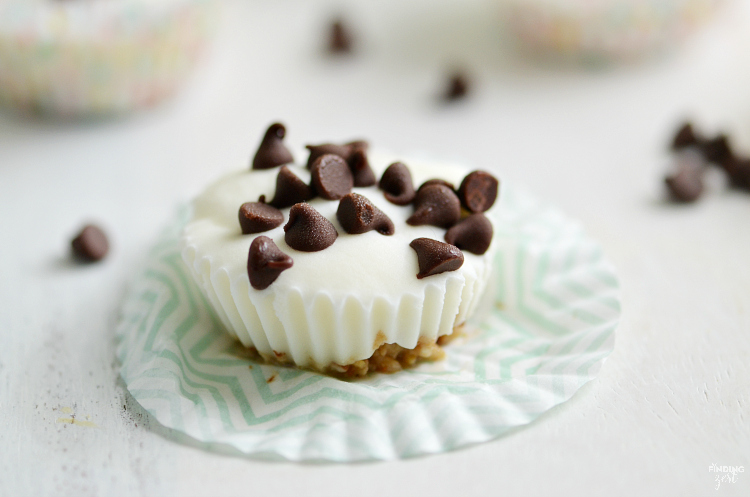 Chocolate Chip Frozen Yogurt Bites
Author:
Emilie at FindingZest.com
Ingredients
1 cup vanilla whole milk yogurt (or your favorite flavor)
½ cup granola (broken into very small pieces)
⅓ cup mini chocolate chips
Instructions
Add 16 cupcake liners to mini cupcake pan. (I recommend doubling up the liner.)
Add crushed granola to liners so bottom is completely covered.
Top with yogurt and mini chocolate chips.
Freeze until solid, at least two hours.
Store in freezer bag until ready to eat.
Thaw for 10 minutes before serving.
Play around with different types of granola, flavors of yogurt and topping options.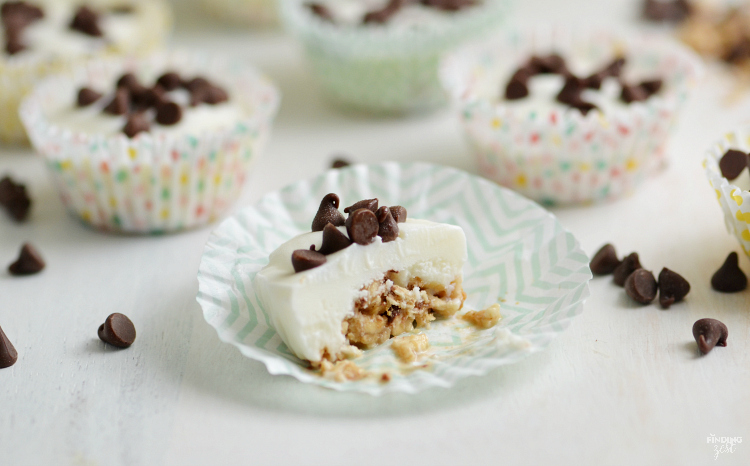 What have you been up to with your mini chefs?
I am hosting Mini Chef Mondays along with 4 fabulous bloggers,
find out more about the Mini Chef Mondays Team!
Join our facebook group to find even more recipes and share your own recipes!
Get featured and follow us too!
Be sure to check out each of their Mini Chef posts as well!