I like serving my family home cooked meals. I grew up with a mom who loved to cook and we always sat down together as a family to eat dinner together. It was the perfect opportunity to talk about our day and I loved this time. My husband and I have carried on this family tradition of making meals together a priority.  Unfortunately I don't always feel like cooking. Sometimes we need something fast and easy and I'm not ashamed to say I become a Freezer Wizard.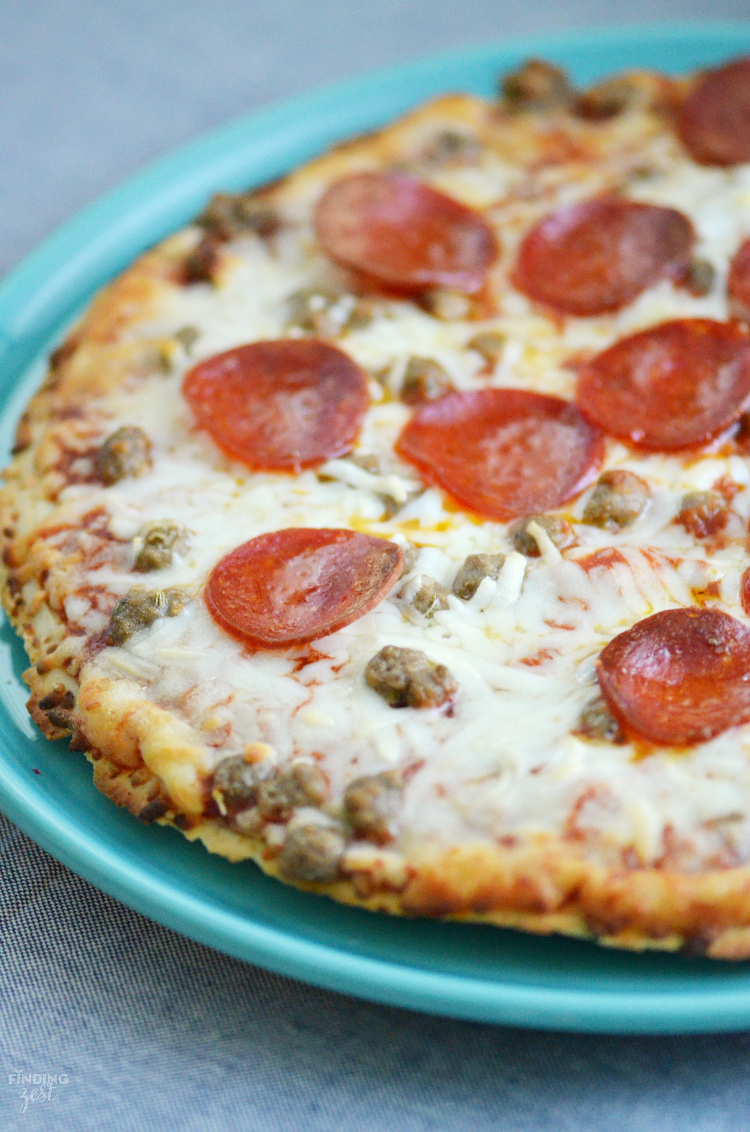 My kids have decided they love Red Baron pizza so much that it is regularly found in our freezer. It feels like a weekday win to have any meal they can all agree on that takes me no time at all to prepare.
Last week after a long day, my kids came running into the kitchen to ask me what was for dinner. When they saw it was two Red Baron pizzas, they were all excited. I try not to let the fact that they would sometimes rather have a frozen pizza than my own home cooking bother me. Instead I see it as an opportunity to shine in their eyes. They see me as a Freezer Wizard!
I've even earned this Freezer Wizard badge for my weekly efforts. 
Did You Know?
After 40 years, Red Baron — the iconic male brand character of the national Freezer Wizard brand — is stepping aside to make way for the Baroness, a female brand character who personifies the real lives of busy moms today. Have you seen her on social media? She is the official "wing mom" of mealtime chaos.
The Baroness has introduced fun parenting patches to symbolize parenting war stories. From "Running on Fumes" to "Napkin Ninja" the patches reflect all the different roles moms play on any given day. Patches are social currency that the Baroness likes to share with moms, and moms can share with other moms!
My kids have their own special desires when it comes to their pizza and Red Baron helps me out during the week when I need a break. My oldest will eat almost any brand of pizza. He is a true pizza lover.
Warren on the other hand is super picky, especially about sauce. He would rather eat Red Baron than any takeout or even my own flatbread pizza.
My youngest wants his Red Baron cut into squares. Not triangles or rectangles but perfect squares, preferably with one piece of pepperoni in the middle and an end piece he can hold on to.
With different tastes and needs it is no wonder I can appreciate the convenience of Red Baron. I like being a "wizard" in the eyes of my kids. I like to serve mine with a salad, cottage cheese and sliced apples.
Be sure to follow the Baroness on Facebook and Twitter to interact with her and other moms!
What would your patch be to sum up your day?
Giveaway
I am able to offer 3 FREE pizza coupons to give away to readers, just for sharing your own war stories! Head on over to the Baroness Twitter page and share your parenting "war story" with the hashtag #wingmama. Be sure to leave me a link to your tweet in a comment below or tag me @FindingZest to enter. I'll randomly choose three winners to receive a Red Baron free product coupon.
Don't have twitter? No problem! Leave your war story in a comment below.
Update: Congrats to our winners, Audrey, Kesha and Angie!