Cool Slime Recipe: Beating Heart (Circulatory System)
Blow their minds with this cool slime recipe that resembles the circulatory system. Manipulate this liquid starch slime and watch it mimic veins, blood and a beating heart! This is one slime you won't soon forget!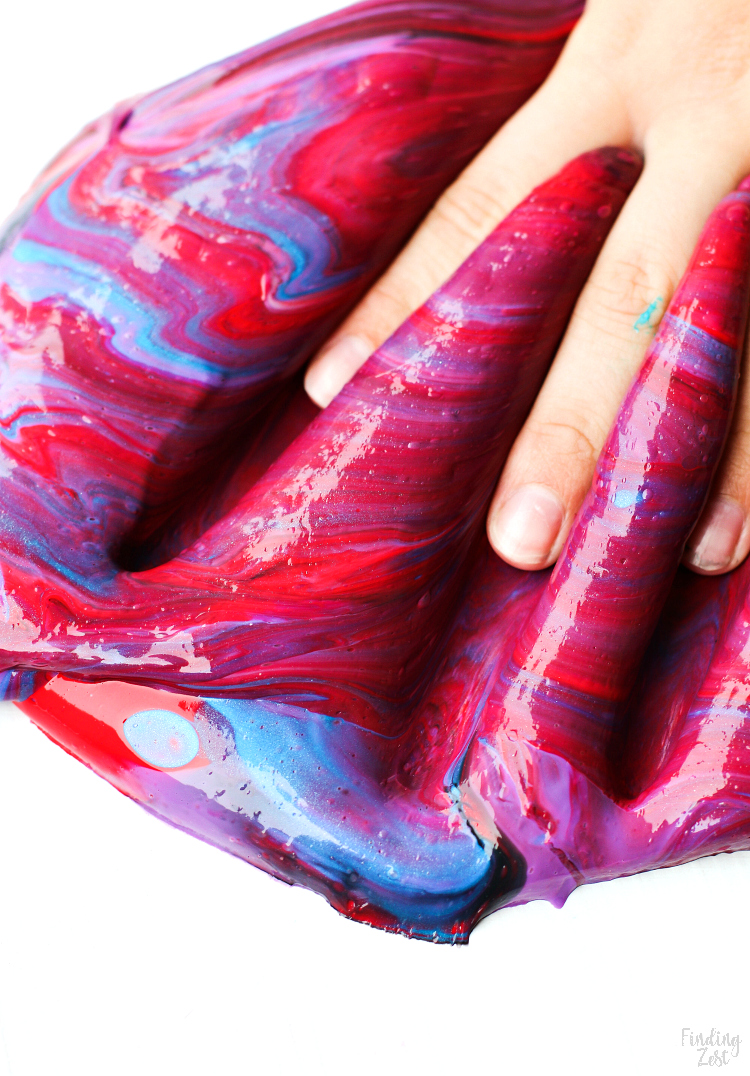 If your kids are anything like mine, they love playing with slime! My 10 year old is always looking for new cool slime recipes to switch things up. Thinking outside the box certainly makes for more engaged and exciting play. He especially loves anything gross that resembles something in the human body like snot or blood so this circulatory system slime is right up his alley!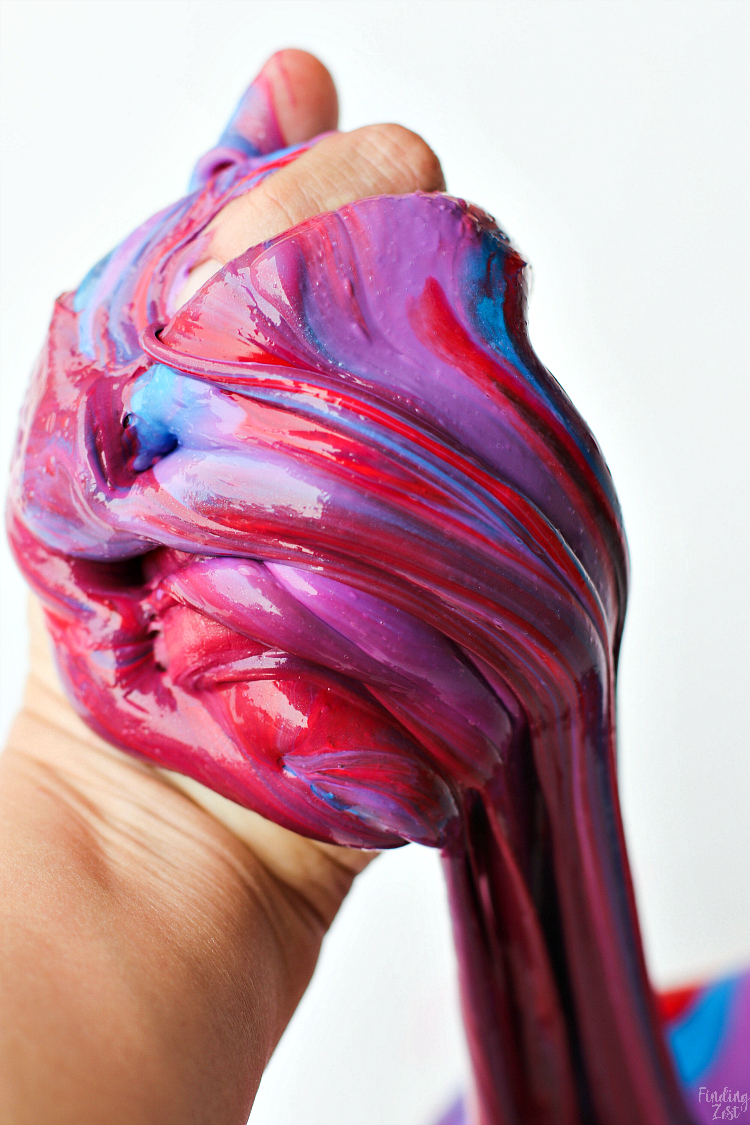 How to Make Liquid Starch Slime
There are so many different ways to make slime. We've always made our slime without borax and instead opted for liquid starch slime. Not only is it considered safer, it eliminates the need for water. Skipping that step makes it easier to get the right consistency.
To make this cool slime recipe you'll need:
Liquid Starch Slime Recipe
8 oz. white glue
1/4 cup to 1/3 cup liquid starch (depending upon how sticky/stretchy you want your slime)
One to two tablespoons acrylic paint
Stir together all ingredients until the right consistency so that it doesn't stick to your hands and has a stretchy flow that slowly falls if you hold it out. If it is too sticky add more starch. If it is lacking stretch, add more glue. This recipe yields one cup of slime.
For this beating heart slime, you'll want equal amounts of red, purple and blue slime but approximately 1/3 that amount of black. The black slime is an accent and you don't want it to over power the other colors. Mixing the slime can be a lot of fun when working with such vibrant colors!
When we first started making slime in my house we stuck mostly to one color. I always let them choose their own and they enjoyed using different combinations of food dye to try and get the right shade.  But using paint to color your slime makes it much easier to achieve the desired color you want, especially with difficult colors like red and black.
When all of your colors have been mixed to the right consistency, you'll want to lay your colors out in an alternating striped pattern, using a extra thin strip of black slime over the red slime.
When you pick up your slime you'll want to be careful not to overwork the colors together right away. The goal is to play with the slime and in doing so, slowly mix the colors.
Isn't this color combination amazing? It looks so much like a blue vein with blood. You could even call this "inside out" slime!
As you continue to manipulate the slime, you can create fun shapes like a real heart. Isn't this a cool slime recipe, just like I promised?
As you play with your slime, the colors will change and you'll find the deeper purple with spots of red and blue coming through to look more and more like a beating heart.
I hope you'll discover this circulatory slime to be a great addition to your collection of cool slime recipes. It is certainly a fun one to play with and goes beyond the traditional slime recipes you'll find online!