Holiday brunches are a must in my house, especially for Christmas and Easter. And while I love to wow my crowd, I don't like spending the whole morning in the kitchen when I could be spending it with my family. That is why I look for simple recipes I know my family will love like these Easy Easter Cinnamon Rolls that I made with Wesley. Since Wes turned 5 last Friday and his brothers had the day off from school, it seemed like a perfect time to create a special breakfast!
We had a package of Pillsbury Flaky Supreme Cinnamon Rolls that could easily be made into some fun shapes. I have seen a ton of cinnamon roll bunnies on Pinterest but not Easter eggs. We decided to make both!
Most of the bunny ears with cinnamon rolls point upwards but Wesley really wanted floppy ears so that is what we went with. If I were to do them again I would fold them over really droopy or extend them further out a bit.
When it was finished baking the ears stayed curled and puffed in a bit, making the ears look a bit more rounded. But Wesley loved them!
We used fresh berries to create a face and added just a few sprinkles.
For the Easter eggs we sprinkled some pastel nonpareils to make them a bit more festive and filled them with fresh berries. You could could also fill with yogurt if you like!
Easter Cinnamon Rolls
Author:
Emilie from FindingZest (Inspired by Pillsbury)
Ingredients
1 package (13 oz) Flaky Supreme Pillsbury Cinnamon Rolls with Cinnabon Cinnamon and Icing
blueberries
raspberries
blackberries
sprinkles (optional)
Instructions
Preheat oven to 350 degrees F.
Spray large cooking sheet with cooking spray.
Unroll dough to form Easter egg shape, pinching seams together.
Or use two rolls to create a bunny with one roll as the head. Unroll the second cinnamon roll and cut in half to create bunny ears. Press lightly to the top of the bunny head before baking.
Bake for 10 to 13 minutes or until golden brown.
Immediately spread icing on top and add sprinkles (if desired.)
Fill Easter eggs with fresh berries and/ or use to create a bunny face.
Serve immediately.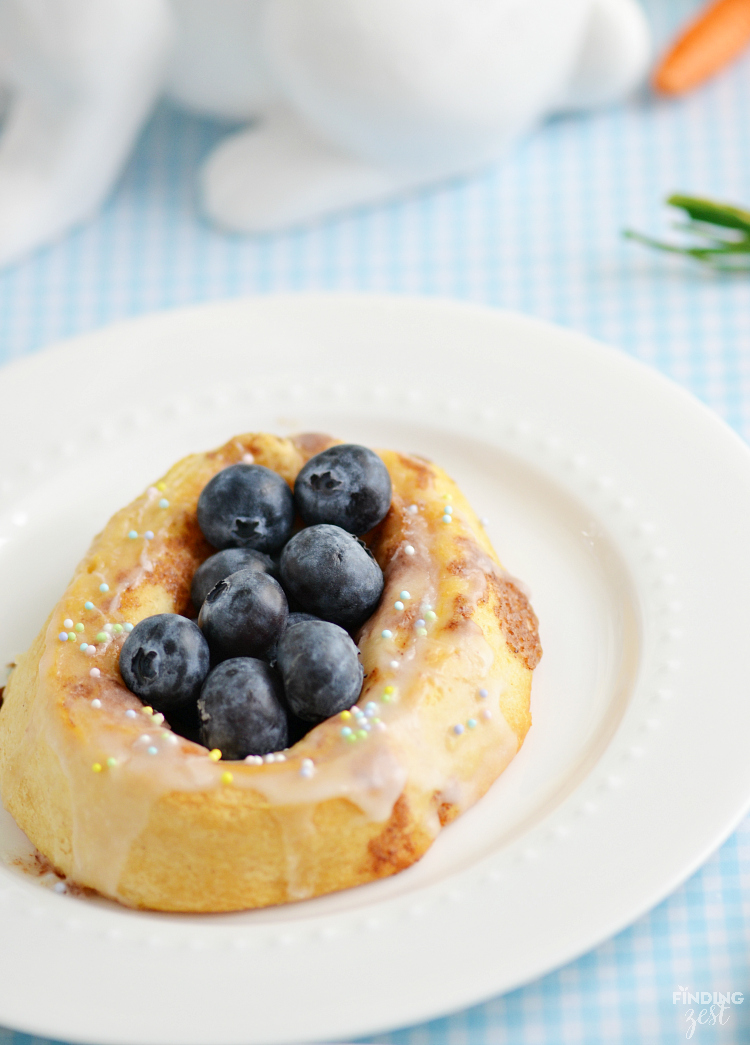 My boys loved picking the fresh berries out of their Easter cinnamon rolls.
What have you been up to with your mini chefs this week?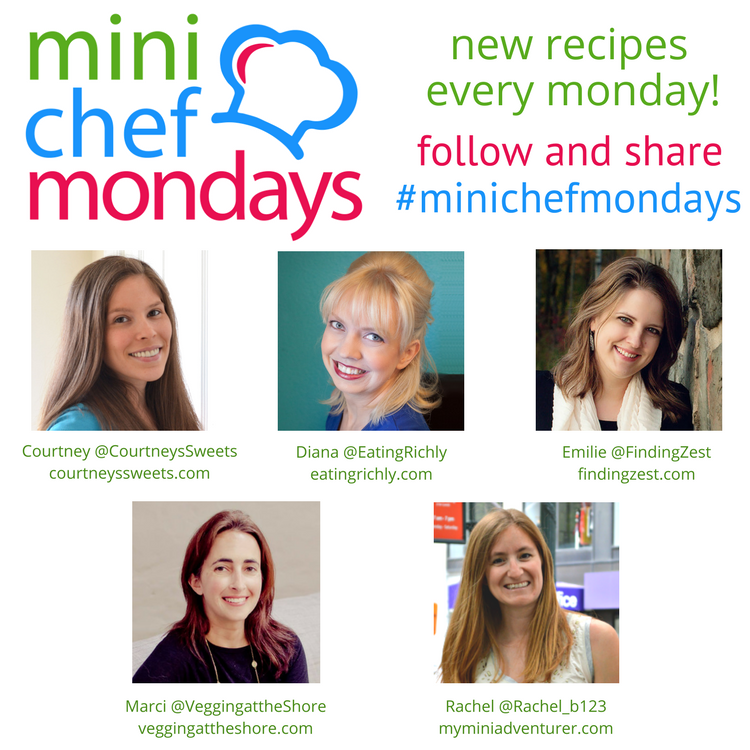 I am hosting Mini Chef Mondays along with 4 fabulous bloggers, find out more about the Mini Chef Mondays Team!
Join our facebook group to find even more recipes and share your own recipes!
Get featured and follow us too!
Be sure to check out each of their Mini Chef posts as well!