Post sponsored by Mirum but all opinions are my own.
The big game is almost here. Are you ready?? I'm still putting some last minute touches on my menu, but thankfully I've got a lot of tasty options to choose from, including this Easy Southwestern Chicken Soup I created using leftover rotisserie chicken. This meal is the perfect way to to use up leftovers. This tasty soup is loaded with flavor and yet requires no seasoning whatsoever!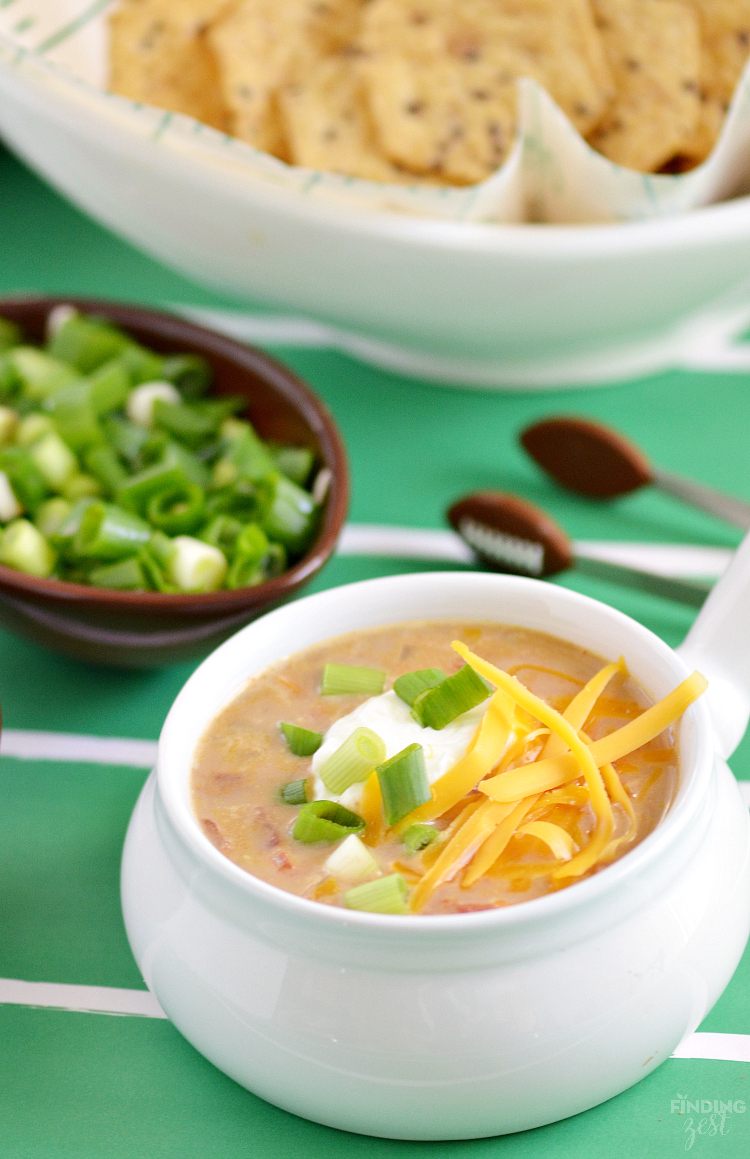 For this recipe, all the flavor comes from these two small cans.  This includes Rosarita Traditional Refried Beans,  the original-recipe Mexican-style refried beans – authentic and delicious.  And not surprising, a can of Ro*Tel Original Diced Tomatoes & Green Chilies which features the original Texas family recipe – made with a signature blend of vine-ripened tomatoes and zesty green chilies and a savory mixture of secret spices.
I headed out to my local Walmart to pick them up. Not sure where they are located? I spotted the Rosarita Traditional Refried Beans in the Mexican food aisle while Ro*Tel Original Diced Tomatoes & Green Chilies was with the canned diced tomatoes.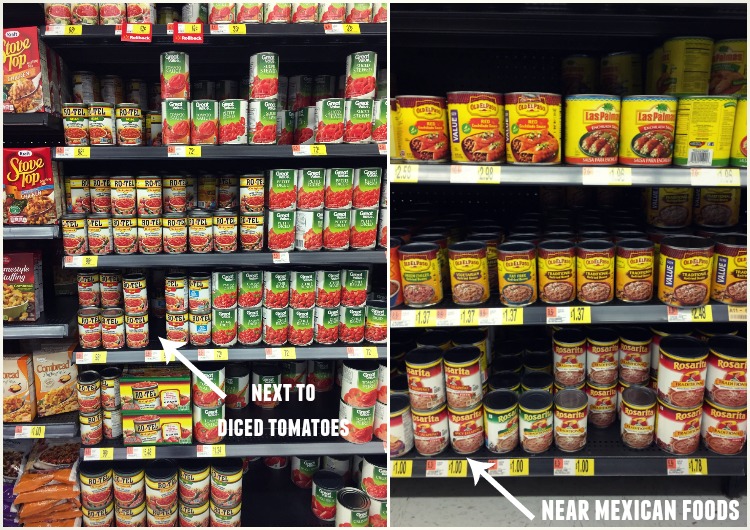 I love starting out any soup with sauteed onions and this recipe was no exception. I also included chopped sweet peppers for more color and flavor.
Adding in the remaining ingredients is very fast. With several canned goods and chicken broth, this soup is almost effortless.
The refried beans ended up being a very secret ingredient that added great texture and a more traditional Mexican taste. (At least according to my mother-in-law who lived in Texas for 7 years. This Minnesota gal is going to trust her on this.)
This Easy Southwester Chicken Soup has some bite but that can easily be removed by using Ro*Tel Mild Diced Tomatoes & Green Chilies.
I added some additional toppings for garnish and taste. Nothing beats shredded cheese on a hot soup!

If it would taste good in a taco, it would taste great as a garnish on this soup.
The hardest part is decided whether to fully mix in the toppings or scoop them out with some tortilla chips!
My soup will win over any crowd on game day!

Easy Southwestern Chicken Soup
Author:
Emilie at FindingZest.com
Ingredients
1 large sweet pepper (orange, red, or yellow), chopped
½ cup chopped onion
2 teaspoons oil
1 can (15 oz) black beans
1 can (16 oz) Rosarita Traditional Refried Beans
1 can (10 oz) Ro*Tel Original Diced Tomatoes & Green Chilies
2 teaspoons olive oil
32 oz chicken broth
8 oz Velveeta, cut into cubes
2 cups rotisserie chicken, chopped
sour cream, chopped green onion, shredded cheese for garnish
Tortilla chips (optional)
Instructions
Saute chopped onions and peppers in large pot over medium heat until tender.
Stir in undrained tomatoes, undrained black beans, broth and refried beans.
Bring to a boil.
Reduce heat to low.
Stir in Velveeta until melted, stirring often.
Add in chicken and simmer 5 minutes, stirring occasionally.
Top with sour cream, green onion and shredded cheese.
Serve immediately with tortilla chips (if desired).
Win a Game Day Party Pack
While winning isn't everything, it sure is fun! How about a friendly contest on the best game day recipes? You can vote on fan favorite recipes for a chance to win one of eight Game Day Party Packs worth $590 including:
Flat screen tv
Slow cooker
Gift card for pro football gear
$50 Walmart gift card
RoTel Rasarita Win a Game Day Party Pack
It isn't too late to enter! Shoppers can enter once each day from now until the giveaway ends on 2/6/17. Plus you can share your favorite recipes to your social channels so everyone can check out the awesome recipes you voted on for game day!
So what are you waiting for? Enter today and be sure to try out my crowd favorite Easy Southwestern Chicken Soup with Ro*Tel and Rosarita for your next game day celebration!