We love Mo Willems books and are so excited to be sponsored by Disney-Hyperion for the #ReadMo Ambassador program!
Mo Willems is at it again with another book from Elephant and Piggie, "We Are in an Art-ivity Book! " My kids all love art and reading, which I think is the perfect combination to stimulate their brains and keep them occupied with a fun activity. We were challenged to come up with our own project inspired by the book and thus these adorable Elephant and Piggie Slime Jars were born!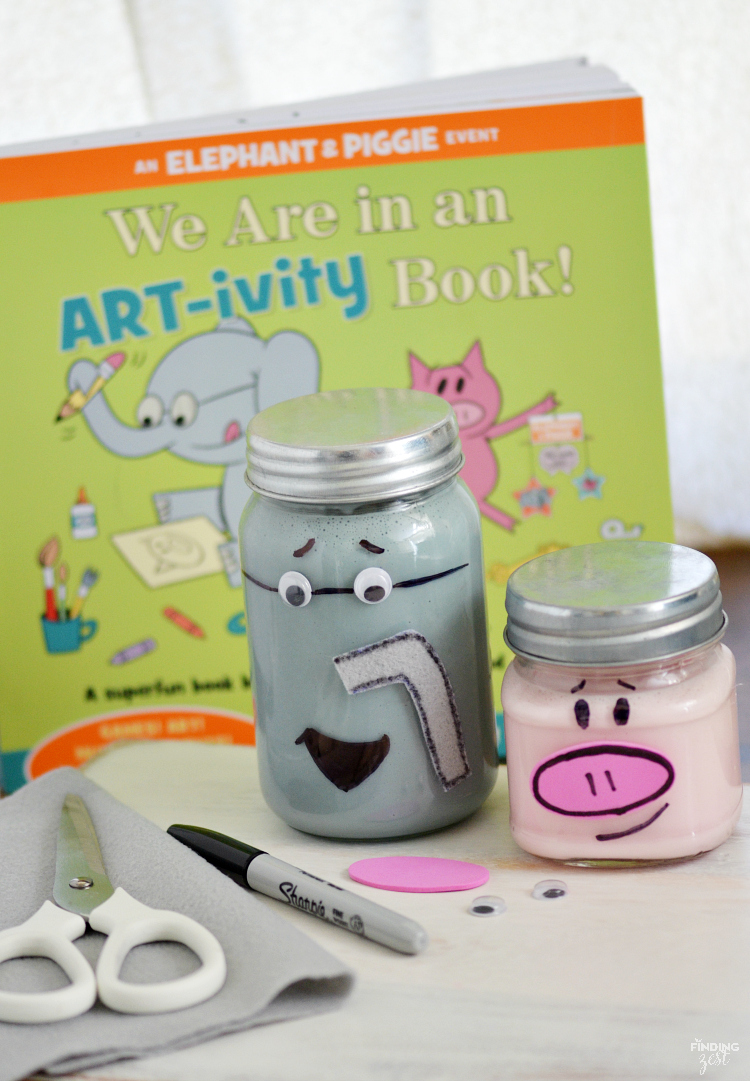 About the Book:
Drawing! Coloring! Sculpting! Gaming! Puzzling! LOLing! It's all here in the first-ever Elephant & Piggie ART-ivity book.
Elephant & Piggie are joined by a new face too: Art Vaark. Art the aardvark introduces Elephant, Piggie (and kids) to an incredible span of artistic styles: a "banana" still life; a color-by-number Piggie "Scream" painting; a scrap-paper collage (for which you earn an official "Collage Diploma"); and so much more.
Wesley was so excited when we received some "Mo Mail" from Mo Willems including this art activity book intended for ages 4 to 8.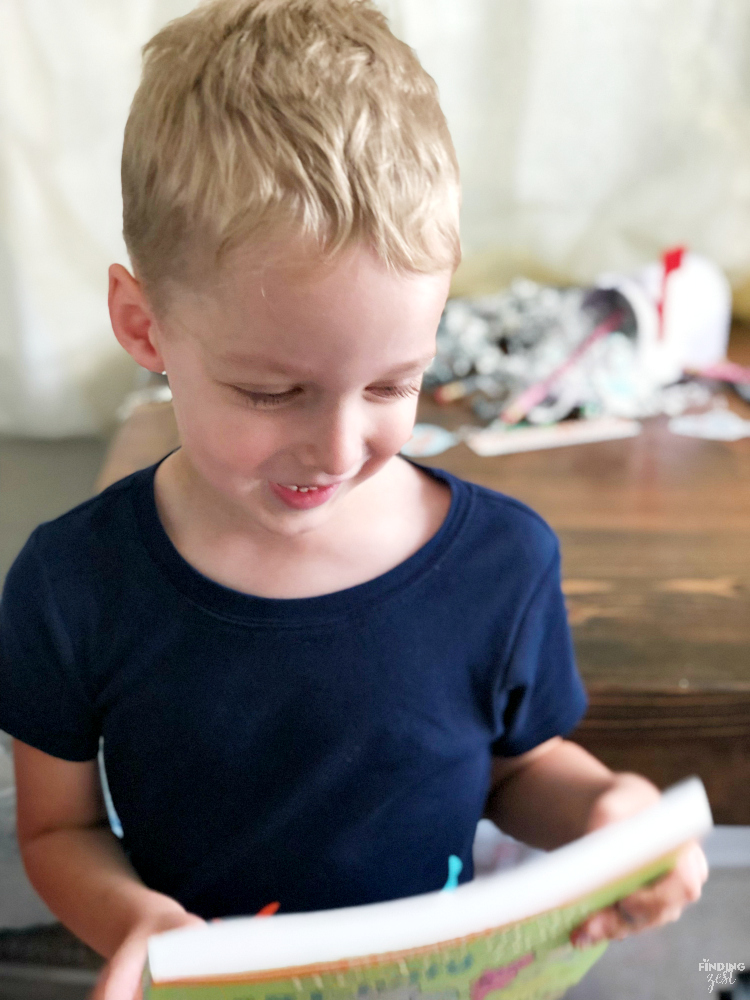 Gerald and Piggie are two of his very favorite book characters so he couldn't wait to get started. Without any prompting he ran to our dining room table and immediately flipped to the page to learn exactly how to draw Piggie.
He took this project very seriously and was super happy when Piggie started to take shape. There are so many fun activities in this book that can be completed on separate paper or directly in the book.
Now on to our special project! Have you gotten into the slime craze with your kids? It is really quite easy to create slime so give it a try if you haven't yet!
Keep in mind that this essentially a science experiment. Please do not make this slime with very young children who may be tempted to ingest. (There are plenty of edible recipes out there as alternatives!) This recipe does not use Borax but you'll want to still provide adult supervision.
Elephant & Piggie Slime Supplies
Elmer's Liquid School Glue, Washable, 1 Gallon, 1 Count – Great For Making Slime
Purex Sta-Flo Concentrated Liquid Starch 128 fl. oz. Plastic Jug
Wilton Color Right Performance Color System, 601-6200
To make your slime, I highly recommend picking up a gallon of Elmer's white glue. It is by far the most inexpensive way to purchase it and Amazon often has it for a great price. You can find liquid starch in any store so if you see it listed for more than a few dollars on Amazon, try to find it locally. Any dye will do but I love the Wilton Color Right system. It works great for everything and includes a handy guide for making various colors and shades.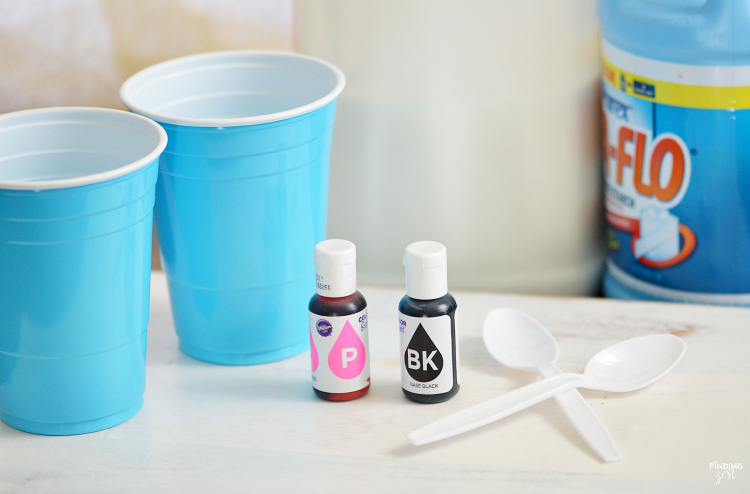 We made slime several times together as a family over the summer. I learned from my friend Trisha over at Mom Dot has a ton of awesome slime recipes. (You should definitely check them out when you get a chance.) She recommends 1/3 of liquid starch for every two cups of glue. But I'm going to be honest. I just eye ball it and add more liquid starch as needed.
I added about one cup of glue, liquid starch and a couple of drop of food coloring and stir. I did create more slime for Gerald because as an elephant he is much larger than Piggie. By using a disposable cup and spoon you can really cut down on cleanup.
Stir until it is well mixed then pour the cup out onto a clean work surface and knead it with your hands. If you find the slime is really sticking to your hand, add a bit more liquid starch. Keep adding liquid starch until it easily peels off your hands.
Once your slime is well mixed you can add them into clear mason jars.
For fun I decided to create an Elephant and Piggie Slime Jar! You don't need many items to create this look. I already had the jars on hand but you can find them at most local craft or dollar stores. Some grey felt, googly eyes, pink foam oval shape (or foam sheet or felt to cut out) and a black permanent marker is sufficient! Alternatively you could use only a black marker to draw on the mason jars.
Elephant and Piggie Slime Jar Supplies
Life Glow 1.5mm Thick DIY Polyester Nonwoven Fabric Soft Square Sheet, 10×10-cm/ 4×4-Inch, 50-Pieces
DECORA 500 Pieces 6mm -12mm Black Wiggle Googly Eyes with Self-adhesive
SHARPIE Permanent Marker, Fine Point, Black, Dozen
Thermoweb Zots Clear Adhesive Dots, Medium, 3/8-Inch-by-1/64-Inch Thick, 300-Pack
Homeford Plain EVA Foam Sheet, 9-1/2-Inch x 12-Inch, 10-Piece (Pink)
I wanted to give them the look like they were drawn, just like in their books so I outlined both Piggie's nose and Gerald's trunk to give that illusion. You can attach them with a glue gun or use adhesive dots like I did.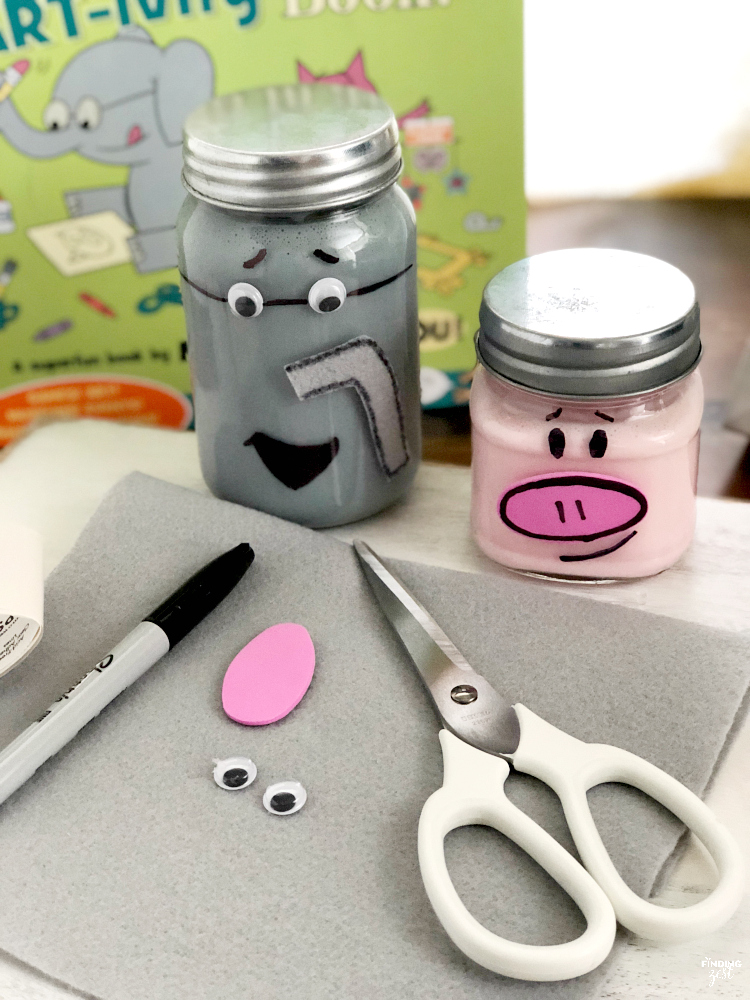 Aren't they cute? My kids absolutely loved them!
Planning a party? Be sure to check out Elephant & Piggie Party post which includes fun printables and decor ideas.
Don't forget to pick up your copy of We are in an Art-ivity Book by Mo Willems!