If your husband (or father) is anything like mine, he loves chocolate. A great way to add a special touch to your Father's Day gift is a Hershey bar wrapped in a thoughtful candy bar wrapper.  This one features a modern space theme, perfect for any dad in your life that is out of this world!  To print it off, simply click on the pdf link below the image!
I'll be adding more free Father's Day printables so  if you aren't already a subscriber, be sure to click the button at the bottom of this post to sign up for email updates.
Check out  my other free candy bar wrapper printables including:
Father's Day Candy Bar Wrapper Amazing Catch Printable
Father's Day Candy Bar Wrapper My Hero  Printable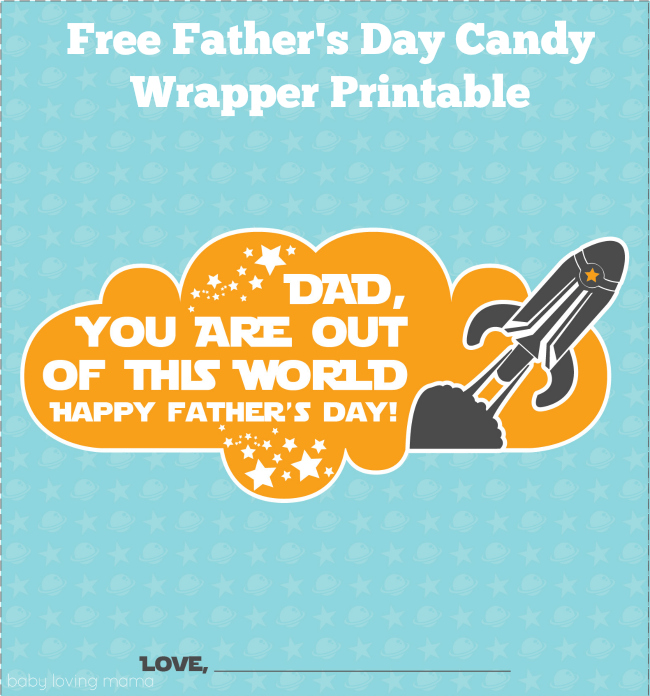 Father's Day Out of This World Rocket Free Printable (pdf)
Note: This printable was custom made at my request. I am offering it at no cost but for personal use only. Feel free to link to this blog post, but do not take the file and upload it anywhere for distribution. Thank you!