Thank you to Buffalo Wild Wings for sponsoring this giveaway and post. All thoughts are my own.
Before having kids, my husband and I loved eating out at restaurants. It was a great way to spend time together and hang out with friends any time of day.  But once our family started to grow, everything changed. Taking a baby or very small children to a restaurant had little appeal and time became more valuable. Suddenly the drive-thru or restaurants that offered easy grab and go options were ideal for those days we just didn't have it in us to cook. It was certainly less stressful.  Now that our kids our getting older, we enjoy going out more but still appreciate being able to take our food to go. Buffalo Wild Wings understands consumers' growing interest in takeout and at-home dining and is now piloting two, new small-format locations in the Minneapolis metro area.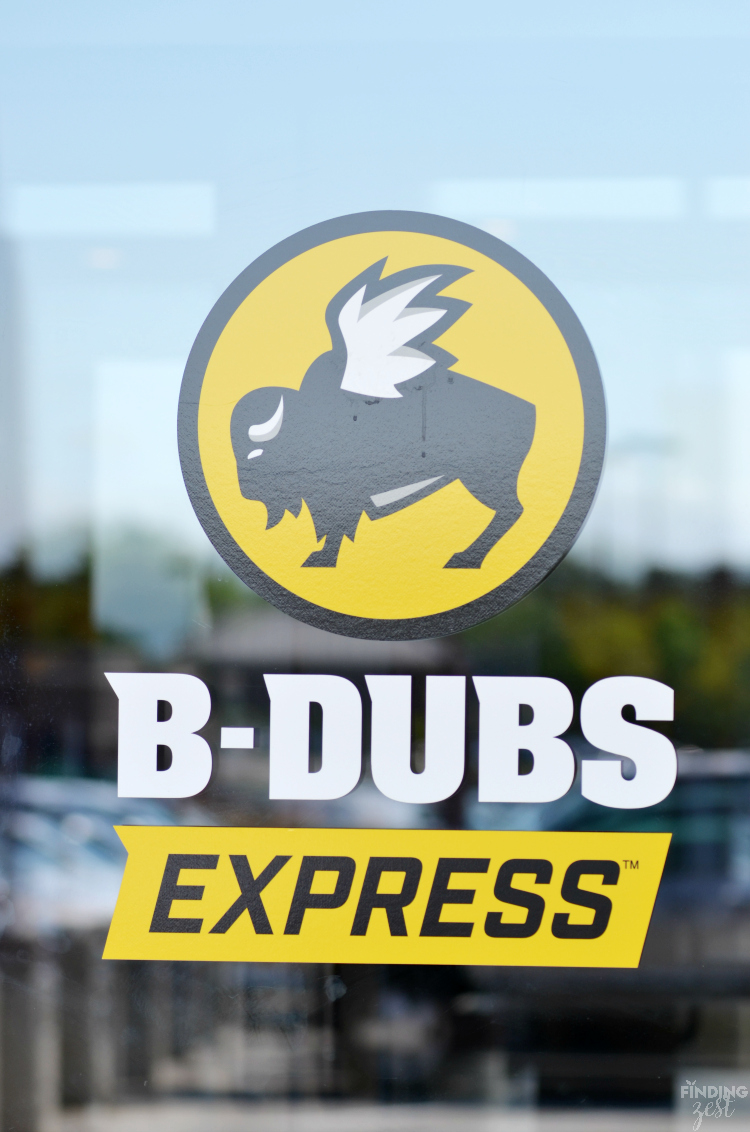 B-Dubs Express just opened this week in Edina, Minnesota with another location in Hopkins, Minnesota to open on August 7th, 2017. My husband and I were invited to a special preview night last Friday to see the Edina location and preview their menu offerings. As Buffalo Wild Wings fans already, we were not disappointed.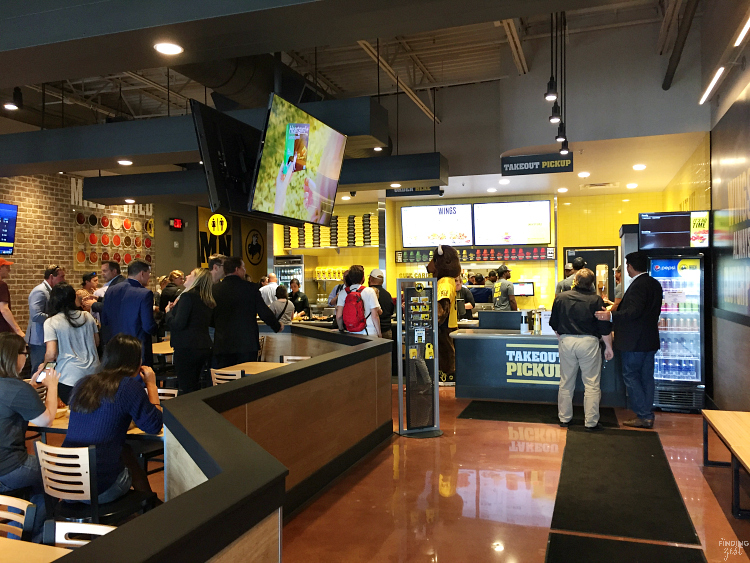 B-Dubs Express offers Buffalo Wild Wings' famous wings and flavors in a streamlined, counter-service, and sports filled environment. That makes it even easier to grab your favorites quickly, whether you choose to take it to go or enjoy in their dine-in section.
In addition to their traditional and boneless wings, B-Dubs Express' menu features chicken tenders, a chicken sandwich, burger, salads, Buffalo mac and cheese along with select sharables and sides.
A selection of adult beverages will be offered including draft and bottled beers, and wine if you choose to dine in. And of course you'll find several televisions throughout the restaurant so you can still watch your favorite sports!
Need it delivered? No problem! Delivery will also be available through a partnership with DoorDash. No need to miss any part of the game or worry about changing out of those lounge pants when a wing craving hits.
B-Dubs Express also includes a self-serve condiment station featuring all 21 Buffalo Wild Wings' signature sauces and seasonings where you can "Be the Boss of Your Sauce." This is great if you like to mix flavors or want your favorite dipping sauce for chicken tenders. I'd love to try a chicken sandwich with my favorite Asian Zing sauce or a Buffalo dry rub wing dipped in hot sauce.
When I think of Buffalo Wild Wings I don't typically think of salads but I couldn't resist this garden salad. I ended up adding my Asian Zing boneless wings to the top and it tasted awesome!
The new B-Dubs Express is an exciting new option for all ages, especially busy families. Now you can get that same great in-restaurant taste faster and easier than ever before.  I can only hope more locations roll out so I can get one in my city!
B-Dubs Express locations:
Edina, Minnesota (7529 France Ave S.) Opened July 24th
Hopkins, Minnesota (525 Blake Rd N.) Opening August 7th
To see all Buffalo Wild Wings locations, visit their store locator.
Giveaway:
To celebrate these new openings, I have a $50 Buffalo Wild Wings gift card (good at any Buffalo Wild Wings or B-Dubs Express location) to give to one of my lucky readers!
a Rafflecopter giveaway