Sam's Club has been my favorite location for produce for a long time. Besides being a great value, I've found that the quality is great. I also love the seasonal varieties. Last month I bought a 10lb bag of navel oranges for only $6.98 that were the best oranges I've ever had.  They were like candy. My in-laws tried the Cara Cara navel oranges and shared some with me. They were unique and equally as delicious so I picked up my own 8lb. bag. That meant I had refridgerator full of oranges! I had to try new ways to enjoy oranges to switch things up so I made these Honey Mint Orange Slices with my mini chef.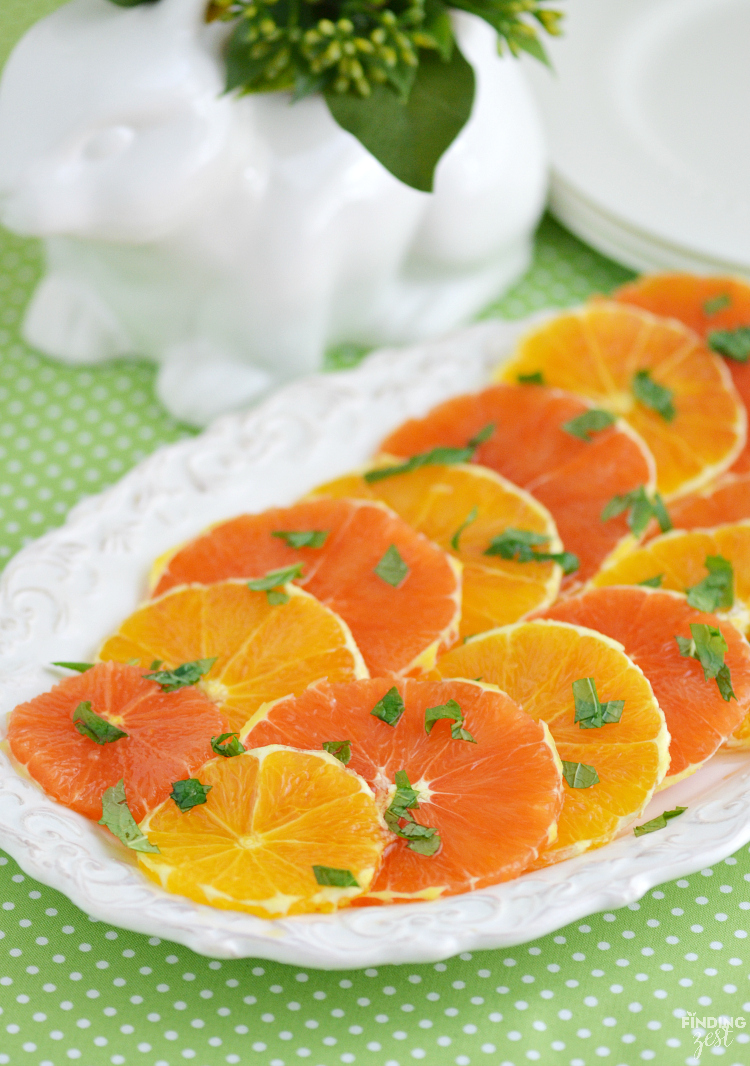 If you have never tried the Cara Cara navel orange, it is very suit but has a slight tartness that isn't there with the traditional navel orange. They are definitely not like grapefruit though.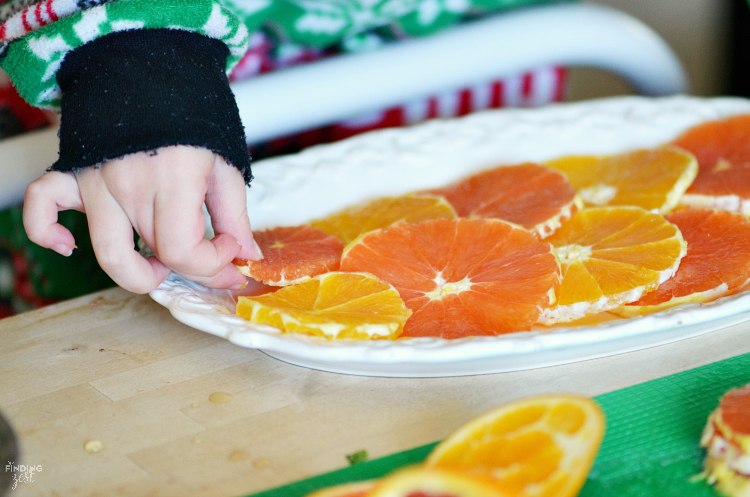 I sliced the oranges while Wesley made this easy glaze with honey and lime juice. If you want it sweet you could add more honey.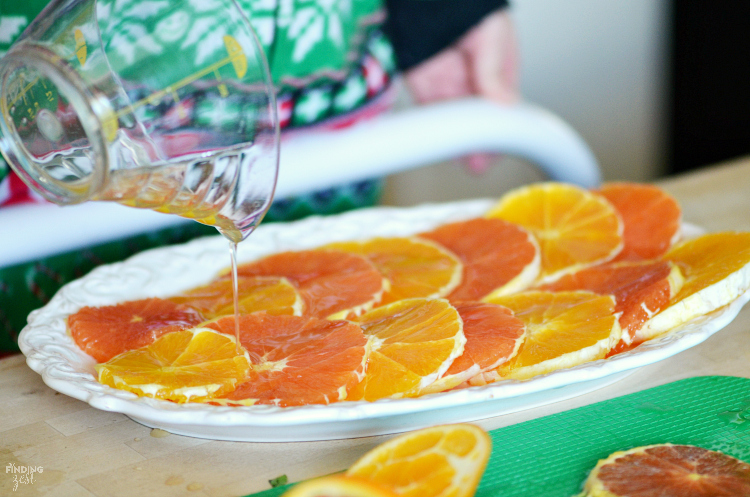 I found the sweetness of the oranges paired well with a slightly strong lime flavor so I did equal parts of honey and lime juice. I keep a few herb plants in my house so I always have mint around. You can skip the mint but it really added some gorgeous color and flavor.
If you want the oranges to really infuse with the honey dressing, you can prepare this in advance and let the flavors blend more.  We served ours immediately. My kids all loved their honey mint orange slices!
Give this recipe a try for your next holiday brunch like Easter or Mother's Day. It also would be a refreshing option for dessert!

Honey Mint Orange Slices
Author:
Emilie from findingzest.com
Ingredients
1 Cara Cara navel orange, sliced and peeled
1 navel orange, sliced and peeled
1 tablespoon honey
1 tablespoon lime juice
2 to 3 large mint leaves, chopped
Instructions
Whisk together honey and lime juice.
Arrange orange slices on small platter.
Drizzle honey mixture over oranges.
Sprinkle mint over top.
Serve immediately or store in refrigerator until ready to serve.
What have you been up to with your mini chefs?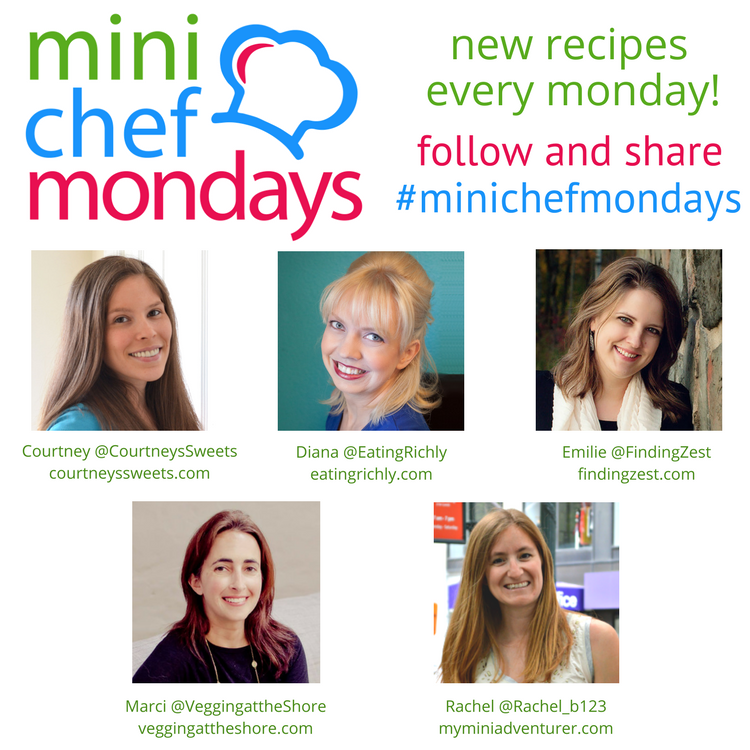 I am hosting Mini Chef Mondays along with 4 fabulous bloggers, find out more about the Mini Chef Mondays Team!
Join our facebook group to find even more recipes and share your own recipes!
Get featured and follow us too!
Be sure to check out each of their Mini Chef posts as well!