Thank you to Mirum for sponsoring today's recipe post. All opinions are my own! 
We've all been stumped with what to serve our family for dinner. Whether you decide last minute or you plan out meals,  one thing we all have in common is the desire to find great tasting meals that our whole family will love. I like to look for recipes that require only a few basic ingredients and can be prepared quickly so that my evenings can be spent with my family instead of in the kitchen.  This Parmesan Crusted Bruschetta Chicken recipe from Hellman's is a perfect easy weeknight dinner option!
I headed out to my local Walmart to pick up ingredients, including Hellman's with Olive Oil Mayonnaise Dressing. (You can find it in the salad dressing aisle.) I hadn't tried that variety before but it tastes delicious! I also picked up fresh chicken breasts, tomatoes, red onion and Italian dressing. All of the other ingredients I had on hand already.

Walmart's Grocery Pickup
With their self checkouts I was in and out quickly with exactly what I needed! You can save even more time if you have Walmart's Grocery Pickup offered at your store. You can get the freshest ingredients the day you need them, at an everyday low price.  Did you know that a Walmart employee will even help load your car? I didn't! I can't wait until it is available in my area.

This recipe can be on your table in 30 minutes if you immediately pre-heat your oven and work getting your chicken ready to bake while it heats up.

I've made Parmesan chicken tenders before using Hellman's Mayonnaise and it is one of my favorite ways to eat chicken! I couldn't wait to try out this version which incorporates the Italian seasoning and bruschetta.

While your chicken cooks is the perfect opportunity to prepare your bruschetta and any other sides with your meal to make the most of your time.

Once your chicken is fully cooked, it is ready to serve! Top it with the bruchetta and garnish with Italian parsley or cilantro if desired.
With the bright colors of the tomatoes and onion combined with the golden brown chicken, this is one dinner that really shines when you serve it!
Parmesan Crusted Bruschetta Chicken: Easy Weeknight Dinner
Ingredients
⅓ cup Hellmann's® or Best Foods® Mayonnaise Dressing with Olive Oil
3 Tbsp. grated Parmesan cheese
4 boneless, skinless chicken breast halves (about 1 lb.)
4 tsp. plain dry bread crumbs
1 Tbsp. Italian seasoning
2 medium tomatoes, seeded and chopped
¼ cup chopped red onion
¼ cup Italian dressing
Instructions
Preheat oven to 425°.
Combine Hellmann's® or Best Foods® Mayonnaise Dressing with Olive Oil with cheese in medium bowl. Arrange chicken on baking sheet. Evenly top with Mayonnaise Dressing mixture, then sprinkle with bread crumbs and Italian seasoning.
Bake 20 minutes or until chicken is thoroughly cooked.
Meanwhile, combine remaining ingredients in medium bowl. Evenly top chicken with bruschetta mixture.
I served my chicken with simple chopped Caesar salad kit I picked up at Walmart. This meal was really delicious and one that I'm definitely making again. It was so quick and easy!
With recipes like these, you can time and energy to focus on being better parents, friends and people with help from the Make Meals That Do More products and recipes.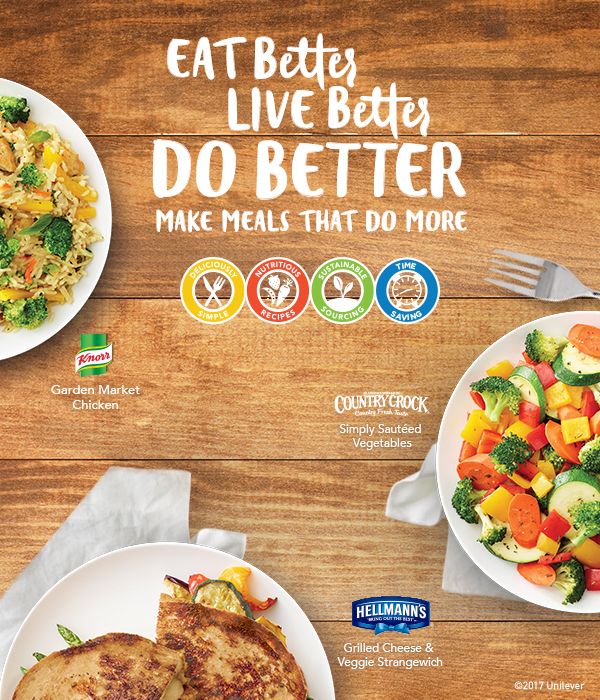 Have you tried Walmart's Grocery Pickup yet? What do you think?