The last two weeks have made it hard share our time in the kitchen with you. We've had a lot of foggy and rainy days which is a great time to bake. The temperatures aren't too hot to run the oven and it gives us something fun to do inside. Unfortunately my kitchen has been very dark and I really love featuring bright photos with natural light. Last week we had a mostly cloudy day where the sun would tease beautiful light before being covered up again. Wes had an itch to bake something so we made a game out of trying to catch the light for photos. The result was these Patriotic Pudding Cookies for Mini Chef Mondays.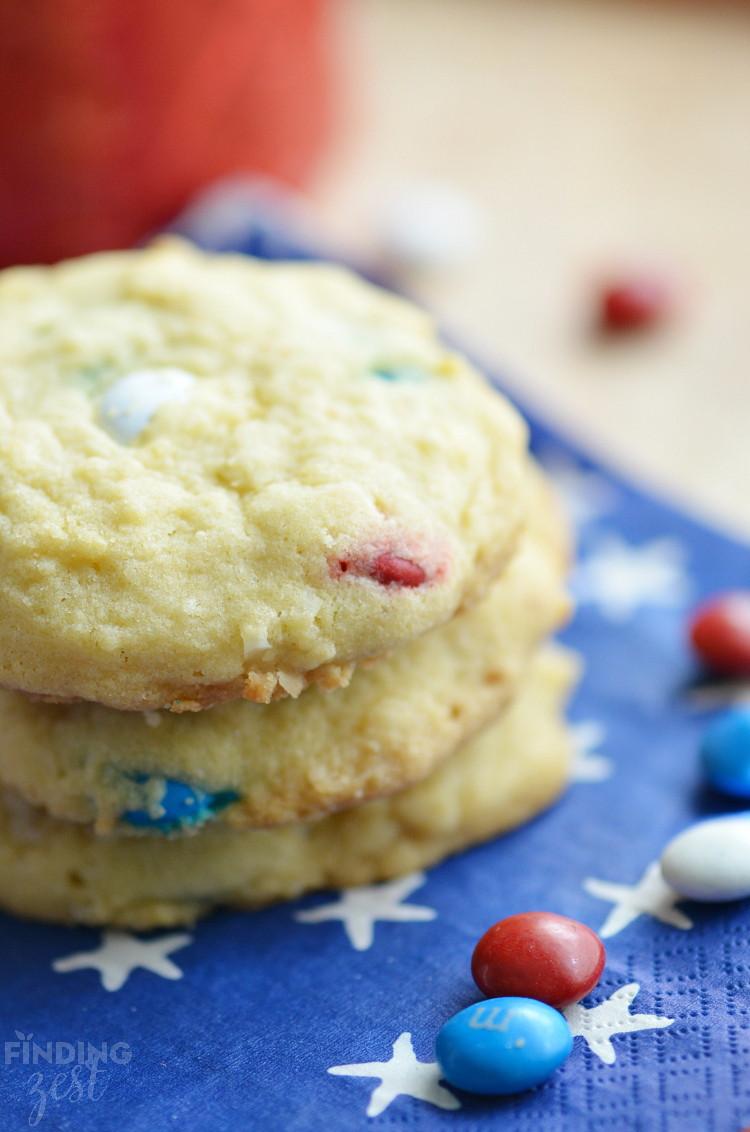 We love thick, chewy cookies which is why a cookie recipe with pudding is one of our favorites. I first featured it on my baking blog with these Chewy Chocolate Chip Coconut Cookies.

This time around we wanted to put a patriotic touch so we swapped out chocolate chips for red, white and blue M&Ms. I also used a vanilla pudding mix and only white sugar since I was out of brown sugar.
Patriotic Pudding Cookies
Ingredients
2 – ¼ cups all-purpose flour
1 teaspoon baking soda
½ teaspoon salt
1 cup butter, softened
1 cup white sugar
1 (3.4 ounce) package instant vanilla pudding mix
2 eggs
1 teaspoon vanilla extract
1 – ½ cups red, white and blue M&M chocolate candies
½ cup shredded coconut
Instructions
Preheat oven to 350 degrees F (175 degrees C).
Stir flour, baking soda and salt into medium bowl. Set aside.
In a large bowl, cream butter and sugar until well combined.
Beat in the instant pudding mix until fully mixed.
Beat in eggs and vanilla.
Slowly add in flour mixture and mix until combined.
Gently stir in the M&Ms and coconut .
Drop cookies by rounded teaspoon onto silicone baking sheet or parchment paper lined cookie sheets. (Ungreased cookie sheets will work as well.)
Bake for 10 to 14 minutes, or until edges are golden brown.
Cool on cookie sheet for one minute before moving to wire rack to cool completely.
These patriotic cookies turned out so soft and chewy. You could easily swap out your favorite pudding flavors such as cheesecake, French vanilla or coconut cream. If you aren't a coconut fan, replace them with more chocolate candies, chocolate chips or nuts.
What have you been up to with your mini chefs?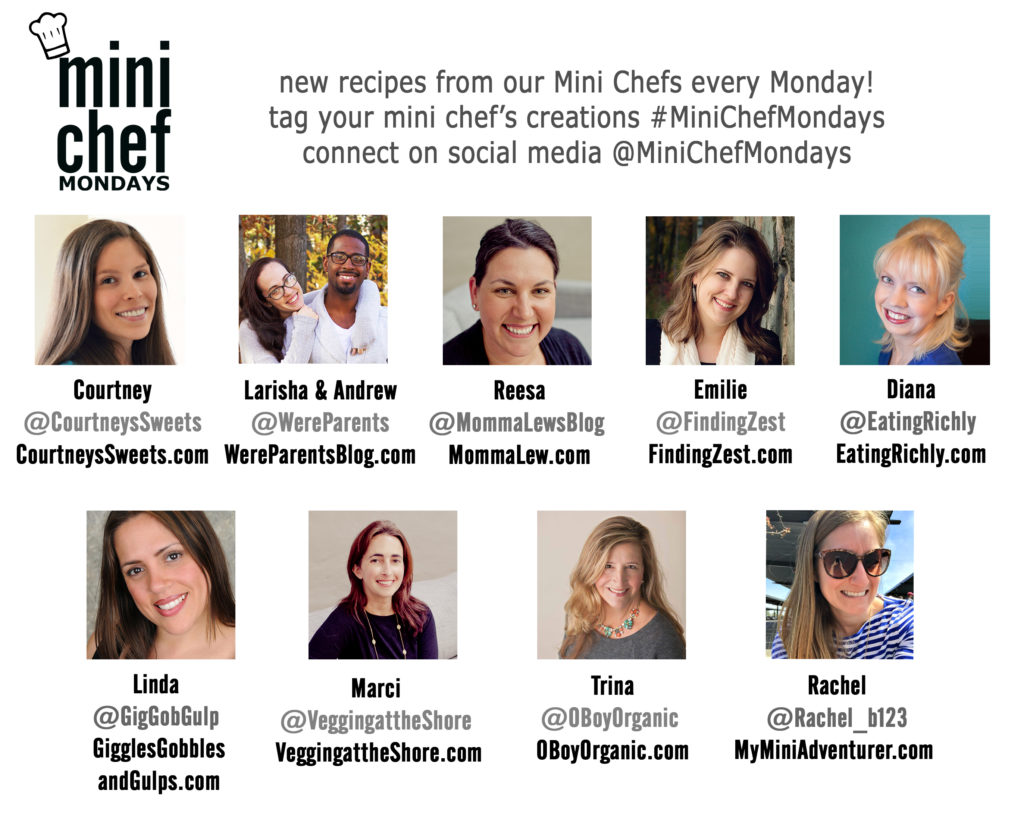 I am hosting Mini Chef Mondays along with 8 fabulous bloggers! Read how Mini Chef Mondays started, plus how to link up!
Join our facebook group to find even more recipes and share recipes too!
Join the Mini Chef Mondays newsletter to get the latest recipes delivered to your email each week! Don't worry, we will only use your email for Mini Chef Mondays recipes, pinky promise!
Get featured and follow us too!
Be sure to check out each of their Mini Chef posts as well!