This is a sponsored post, however all thoughts are my own.
We've been enjoying our winter break this week! No school has meant that our schedule is more flexible and we've been able to sleep in a bit. But it also means we've started to run out of things to do. Our weather has been strange to say the least so outdoor activities are difficult. We have plans to see a matinee tomorrow to break things up. One great option would be to see the new movie, Rock Dog which hits theaters tomorrow!

Synopsis
When a radio falls from the sky into the hands of a wide-eyed Tibetan Mastiff, he leaves home to fulfill his dream of becoming a musician, setting into motion a series of completely unexpected events. ROCK DOG opens in theaters February 24, 2017 starring Luke Wilson (Bodi), Eddie Izzard (Angus), J.K. Simmons (Khampa), Lewis Black (Linnux), Kenan Thompson (Riff), Mae Whitman (Darma), Jorge Garcia (Germur), with Matt Dillon (Trey) and Sam Elliott (Fleetwood Yak).
Rated PG

I think as adults we can all relate to this movie. I want my kids to find happiness, so I am supportive of  chasing their dreams. For years my kids wanted a pet, especially a dog. My middle son told me it was his "dream" to have a pet. My husband is allergic so we had to be careful about what kind of dog we got. Last September we finally brought a dog into our home. Leo has been a joy in our lives. (I'm not sure if I would support Leo becoming a rockstar, but we'll cross that bridge if we come to it.)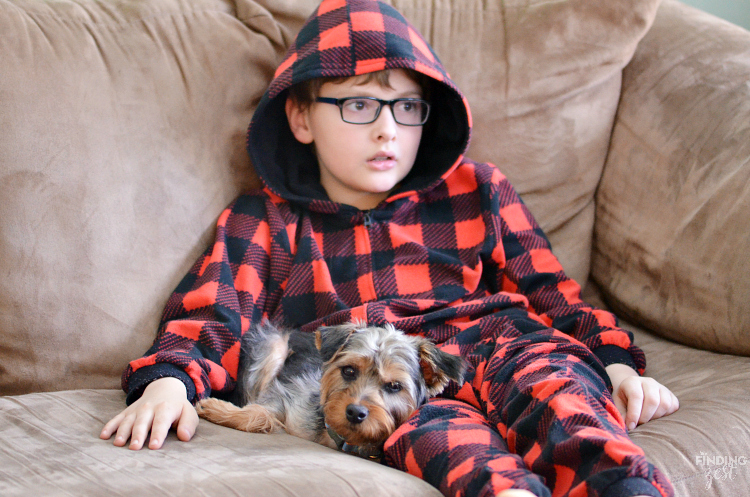 Check out the trailer to learn more about this fun adventure:

Get ready for Rock Dog with these FREE activity and coloring sheets. Click here to get started!
You can also watch this fun new lyric video for the song "Glorious" by Adam Friedman.

Now how about a fun giveaway?
Win It:
Want to see Rock Dog with your family? I've got a giveaway for one lucky reader!
One (1) winner receives:
$50 Visa to see the film in theaters
Beanie, Tambourine and Temporary Tattoo
Open to US mailing addresses only. Prizing and samples courtesy of Lionsgate Premiere.