This Shamrock Smoothie Bowl is very similar to my Heart Smoothie Bowl for Valentine's Day if you caught that last month. A kid-friendly smoothie bowl for every holiday is a nutritious way to celebrate. We created this bright green smoothie, making it as a healthy green food option that is perfect for St. Patrick's Day or any day!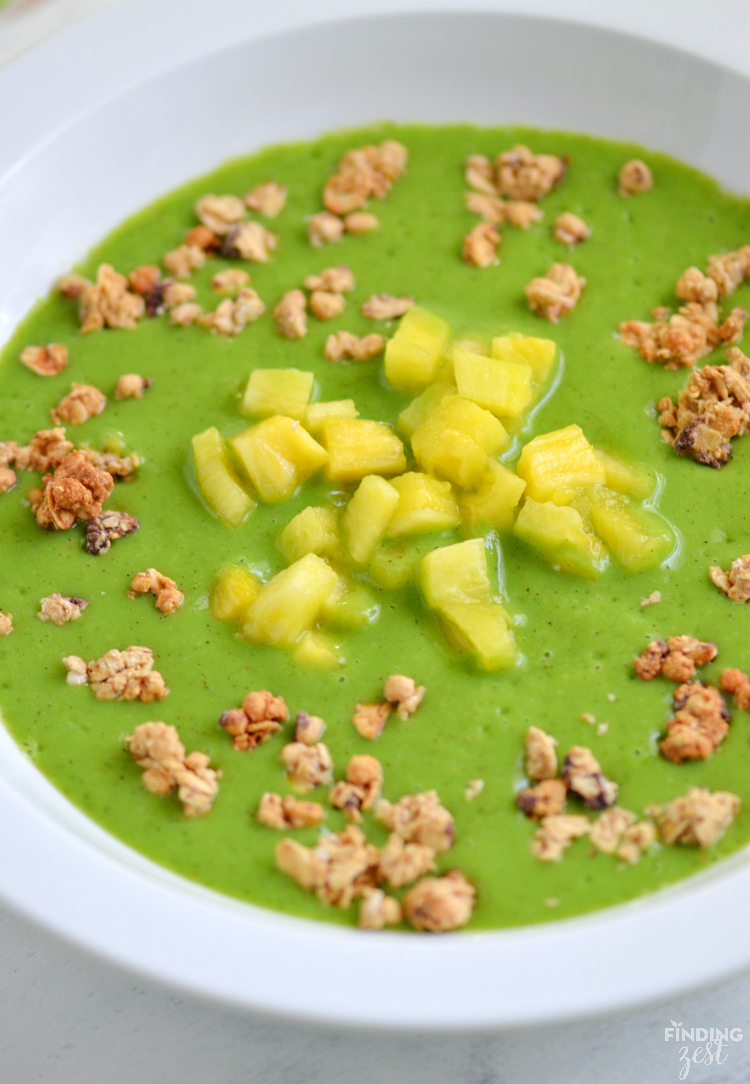 My 9 year old has been asking to make another smoothie featuring fresh spinach so we made these over the weekend that this weekend. If you knew him, you would know he is not a fan of most veggies so this is a big deal. Last time I made a smoothie with spinach we didn't even blog it. While it tasted great, unfortunately the color resembled some not-so-pleasant things.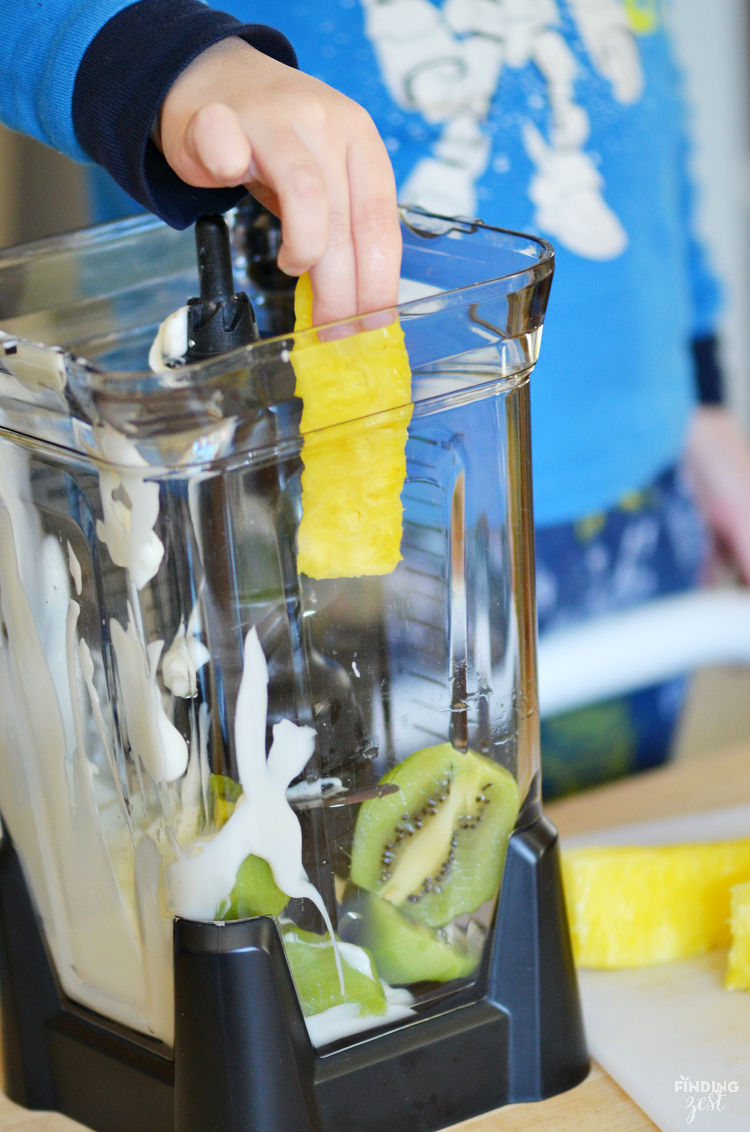 I made sure to stick with green foods or colors that would only compliment. (If you don't have a good blender, I highly recommend a Ninja blender. We have had ours for several years and love it. It crushes ice like it is no big deal. You can find one on Amazon to suit your needs!)
While I admit that the heart shape turned out better last month with pomegranate, I think the pineapple worked. We tried a chia seed version where we created an outline of the shamrock instead and let the green smoothie shine through. Unfortunately many of the chia seeds clung to the shamrock cutter so the shape wasn't as clear.
I used a 3 inch shamrock cookie cutter. You can find a lot of options on Amazon!

Shamrock Smoothie Bowl
Author:
Emilie at FindingZest.com
Recipe Type:
Breakfast/Snack/Drink
Ingredients
1½ cup vanilla yogurt
2 kiwis, peeled
3 pineapple spears, divided
1 large banana
2 cups fresh spinach
additional fresh pineapple cut up small for shamrock
granola
Instructions
Blend all ingredients in blender until completely smooth.
Pour smoothie into three bowls.
Place 3 inch shamrock cookie cutter in center.
Fill with finely chopped pineapple.
Carefully lift up cookie cutter to reveal shamrock.
Sprinkle with granola, if desired.
Wesley really wanted to eat his smoothie as a bowl but Warren liked the idea of still being able to drink it. While this green smoothie bowl is thick, it can easily still fit through a straw.
To dress up our milk jug glasses, I used a gold paper straw and a shamrock sticker I picked up at the dollar store! Warren made me laugh with his reaction to the taste of the smoothie. I'm not going to lie, this smoothie tastes awesome! My kids absolutely loved it.
What have you been up to with your mini chefs this week?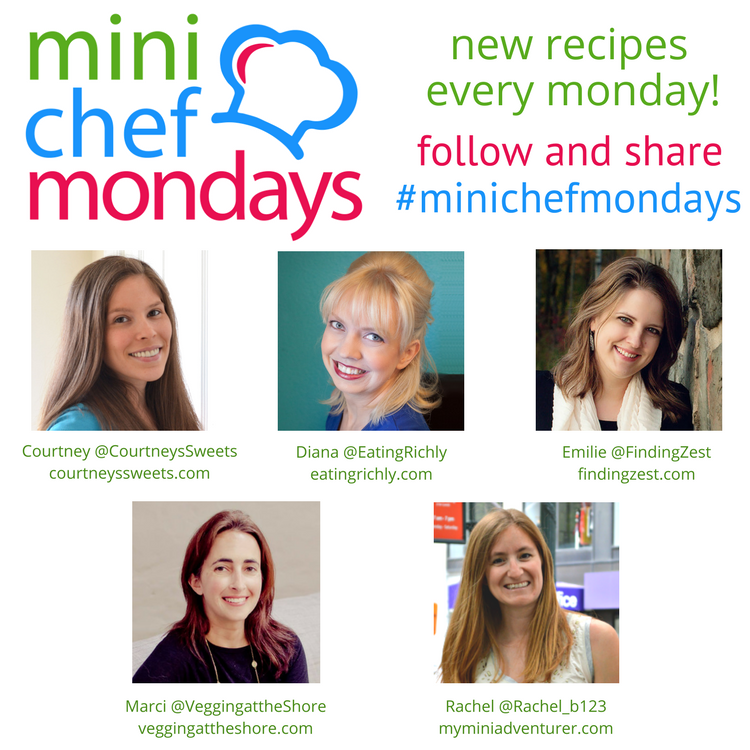 I am hosting Mini Chef Mondays along with 4 fabulous bloggers, find out more about the Mini Chef Mondays Team!
Join our facebook group to find even more recipes and share your own recipes!
Get featured and follow us too!
Be sure to check out each of their Mini Chef posts as well!