When entertaining a group during the holidays, a family favorite has always been apple cider, especially slow cooker apple cider.  Including some sliced oranges and cinnamon sticks adds a little something special and creates an amazing fragrance throughout the house. Wesley and I decided last week it would be fun to change up this recipe a bit by adding in a little tartness with pomegranates and additional orange flavors with orange juice. The results were pretty awesome with this Slow Cooker Orange Pomegranate Cider.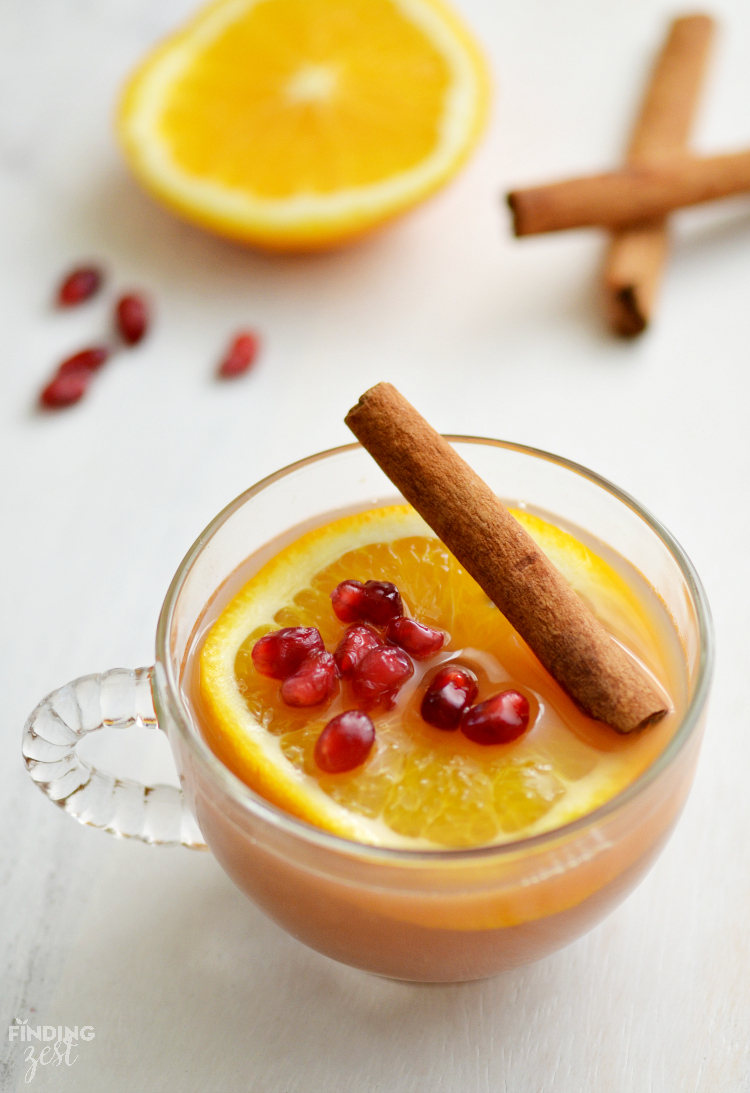 We have been enjoying an unseasonably warm November and it has been amazing. But we all know that is about to change here in Minnesota. I like having recipes like this in my back pocket for something special to warm us up on a cold day.
Crockpot Apple Cider is Kid Friendly
This slow cooker apple cider recipe is perfect for small children.  Wes loved the opportunity to do plenty of pouring, one of his favorite things to do in the kitchen. The slow cooker offers plenty of room so being exact in pouring isn't necessary.

He also loved adding the orange slices and cinnamon sticks into the cider. I normally just toss them in but he was very careful about his placement.
Because we used a pure pressed apple cider, our cider was a little muddy looking even though it tasted great. I highly recommend adding in the extra touches for garnish.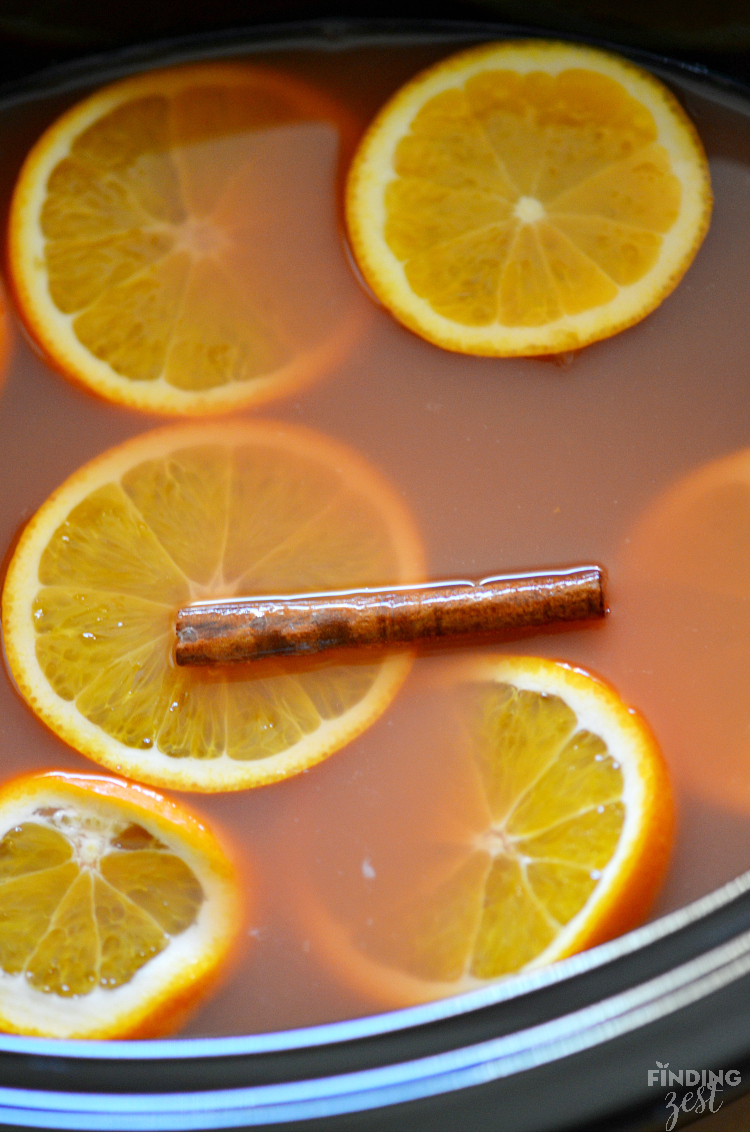 The pomegranate seeds, orange slices and cinnamon sticks really offer a beautiful presentation!
If you find your crockpot apple cider is a bit too sweet or strong for your tastes, simply add in a little hot water.

Slow Cooker Orange Pomegranate Cider
Ingredients
7 cups apple cider
4 cups orange juice
1 cup pomegranate cherry juice
1 orange, sliced
3 cinnamon sticks plus more for garnish, if desired
pomegranate seeds for garnish, if desired
Instructions
Add cider and juices to slow cooker.
Stir.
Add cinnamon sticks
Top with orange slices and cover.
Cook for 4 to 6 hours on low.
Serve with additional cinnamon sticks and pomegranate seeds for garnish, if desired.
If you want a kid friendly cold holiday drink for kids, give this refreshing  
cranberrymocktail
a try!
What have you been up to with your mini chefs?
I am hosting Mini Chef Mondays along with 5 fabulous bloggers, find out more about the Mini Chef Mondays Team!
Be sure to check out each of their Mini Chef posts as well!