When I think of baking for the holidays, I usually think of sugar cookies for the Christmas season and pumpkin pies for Thanksgiving. But who says you can't decorate some fun cookies for Thanksgiving too? When it comes to baking cookies, I say the more the merrier! I love these Turkey Sugar Cookies created by Jill Schultz and inspired by these turkey peanut butter cookies from Bake at 350.  They are colorful and just plain fun.  Imagine showing up to a Thanksgiving get together with these adorable turkeys in tow?  As an added bonus, they would work great as fun activity for kids. Jill gave each of her young kids a cookie to decorate and they loved it!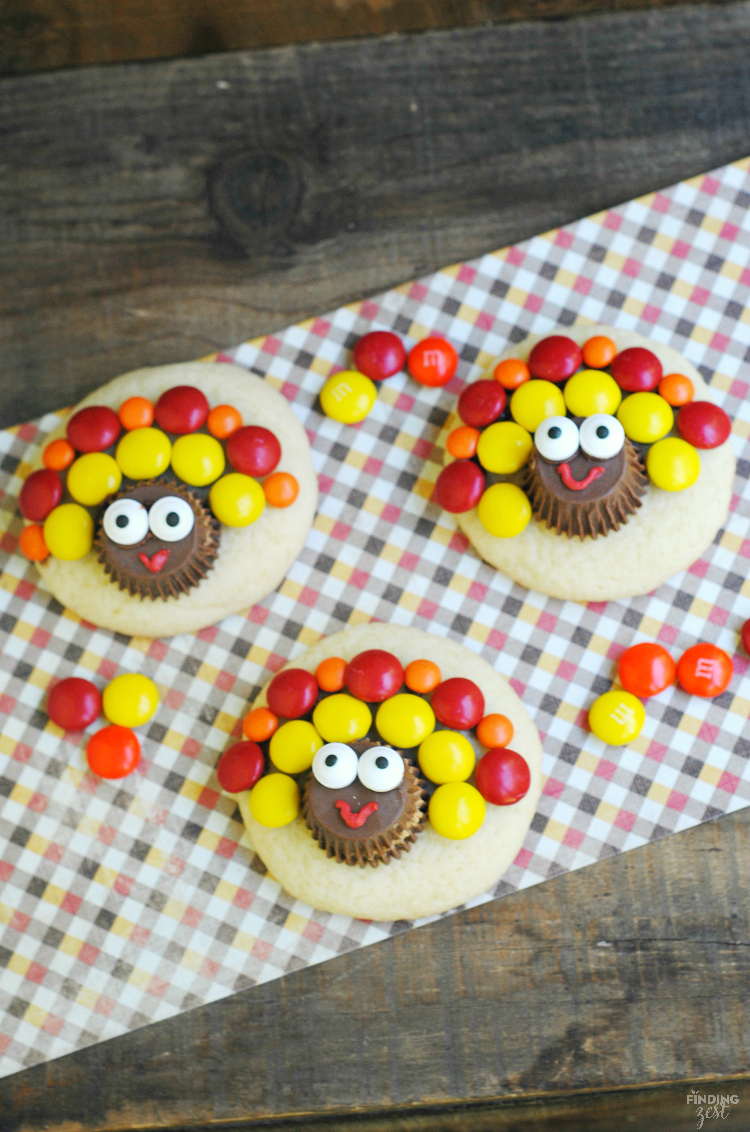 Because this recipe uses a lot of mixes and all ready made products, it is an easy way to focus on the decorating and less on the actual baking. Feel free to change things up to suite your family and your schedule. You can swap out your favorite cookie recipe or even consider purchasing plain sugar cookies from your grocery store bakery to make it even more convenient.

These turkey sugar cookies are a great way to use up that leftover Halloween candy.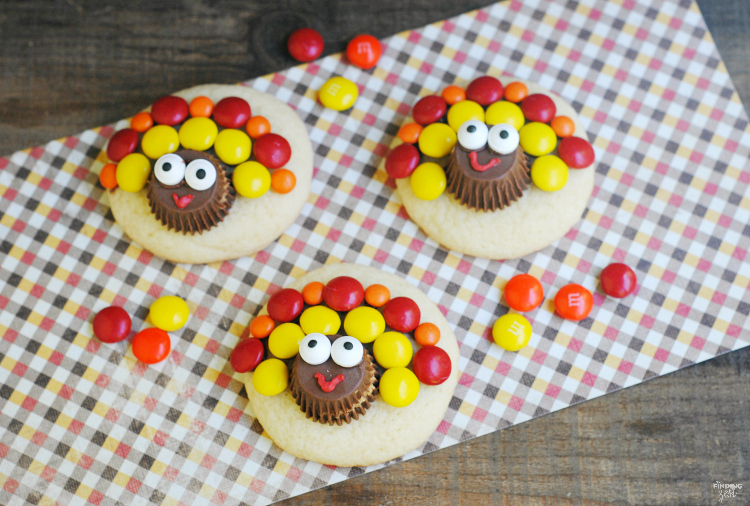 Wilton products can be found in the Wilton baking or seasonal aisle at craft stores and major retailers including Michael's, JoAnnFabrics, Walmart and Target. Likewise, you can purchase Wilton items online, including these candy eyes at Amazon! (Just be careful for items that may have had the prices significantly marked up.) If you can't find the Reese's Pieces Baking Bits, you could substitute M&M Minis.
Happy Thanksgiving! Hope you have fun decorating turkey sugar cookies!