*This post is brought to you in partnership with Wilton as part of the Sweet Treat Team program. All thoughts are my own.*
This past fall I was sent a package of some of the latest goodies from Wilton. Included were Limited Edition Marshmallow Candy Melts, and I knew I needed to come up with something fun to make with them. All of my boys absolutely love marshmallow anything so I knew they would be a hit. I happen to have a box of cake mix that was perfect for making some confetti cookies.  Why top them with traditional frosting when you can top  them with  some marshmallow candy? Yeah, that is what I thought, so these marshmallow confetti cookies were born!
Any sprinkle would really work for the top or could even leave them plain. *gasp* (I'll pretend that the option to skip out on the extra sprinkles wasn't even mentioned. ) I used some jimmies from a box set I had from Wilton, but  you can easily go with what will work for your next birthday or holiday celebration.

Products Needed:
Fun sprinkles are a must! You can buy them individually or get an assorted set. I'm using the Wilton Everyday Sprinkle Set which is a great value and the perfect starter set. Avoid a trip to the store and get them shipped directly to you from Amazon!
Wilton 710-1175 Everyday Mega Sprinkle Set, 4-Pack
Wilton 710-994 Rainbow Jimmies Food Decorative
Wilton 710-4065 Rainbow Nonpareils Food Decorative, 7.5-Ounce
Wilton Jimmies 6 Mix Sprinkle Assortment
Update: Unfortunately with limited edition products like this one, they don't last long and marshmallow flavor is no longer available. However, Wilton is always offering fun flavored candy melts so be sure to look for what special flavors are currently available. For example, Sugar Cookie Candy Melts are now being offered. I think they'd make a great substitute in this recipe. Traditional chocolate flavored candy melts would also taste great. To get the look I have for these cookies, use Bright White Candy Melts!
Wilton 1911-229 Limited Edition Sugar Cookie Candy Melts Candy, 10-Ounce
Wilton 1911-1300 Candy Melts, Bright White
Wilton 1911-424 Candy Melts, 12-Ounce, Bright Pink
Wilton Yellow Candy Melts, 12-Ounce
Wilton Light Cocoa & White Candy Melts Multi Pack, Baker & Decorator Bundle,
Wilton Pink Candy Melts, 12-Ounce, 1911-1361- Discontinued By Manufacturer
Marshmallow Confetti Cookies
Author:
Emilie (Altered Recipe from Pillsbury)
Ingredients
1 (18.9-oz.) pkg. Pillsbury™ Moist Supreme™ Funfetti® Cake Mix
⅓ cup oil
2 eggs
1 pkg (12 oz) Wilton Limited Edition Marshmallow Candy Melts (or other candy melts)
Wilton sprinkles
Instructions
Preheat oven to 375°F. Combine cake mix, oil and eggs in large bowl until well combined. Roll dough into 1-inch balls.
Place 2 inches apart on parchment paper or silicone baking sheet lined cookie sheets. (Alternative, ungreased cookie sheets will also work.)
Dip small glass into flour then flatten cookies to ¼" thickness with glass.
Bake for 6 to 8 minutes or until edges are light golden brown.
Cool 1 minute before transfer to wire rack to cool completely.
Melt candy melts in microwave, using microwave safe bowl.
Start with one minute then stir. Continue to microwave, stopping at 30 second intervals to stir, just until melted. (Do not overheat)
Spread melted candy over cookies. Immediately add sprinkles to top.
Let candy set before storing.
Store in tightly covered container.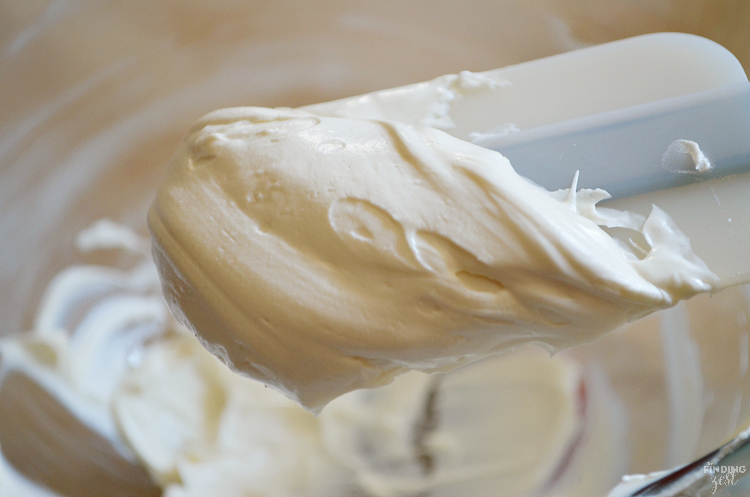 Kitchen Tip:
Once you spread the chocolate candy over the cookies, they will start to set up very fast. Move quickly to add your sprinkles before they will no longer stick.
I found that spreading out the candy on two or three cookies then adding sprinkles worked well for me. Within just a few minutes, your cookies will be hard enough to stack, making them perfect for travel.
Using melted candy  is such a great alternative to traditional frosting and is a nice break in routine. Everyone who tried one of these marshmallow confetti cookies was surprised to find the marshmallow candy and loved the flavor combinations.
Consider these marshmallow confetti cookies for your next celebration as they are sure to be a hit with your guests too. Wilton has a large selection of candy melts available, so if marshmallow isn't your favorite flavor or they become unavailable, try another!
For more fun baking and cake decorating ideas, be sure to check out Wilton.