This orange mango punch is a refreshing drink with no added sugar! Make it with mango flavored lemonade, orange juice and sparkling water instead of soda for a healthier party punch. Garnish with fresh orange slices and colorful straws before serving at your next birthday celebration or holiday gathering. Would work especially well for Easter or Mother's Day.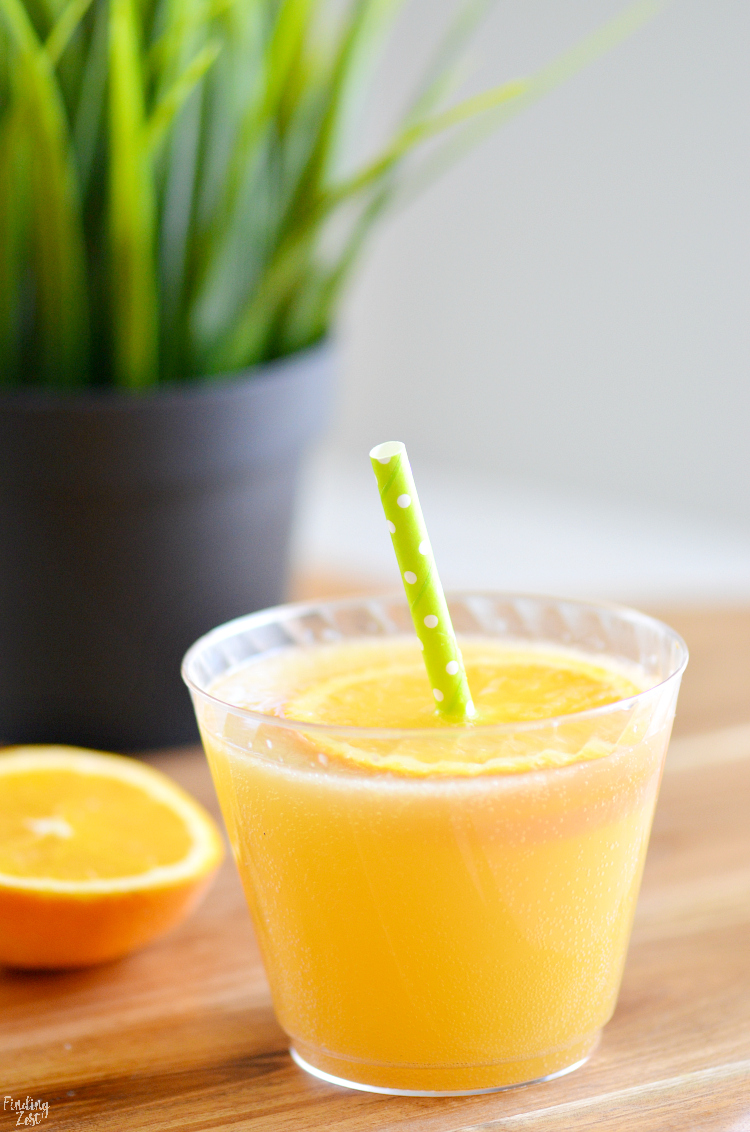 Since my newly turned 4 year old wants to be doing something in the kitchen every day, I like having options that are quick and easy. This week I'm sharing this Orange Mango Party Punch for Mini Chef Monday. We made it on a whim with ingredients we already had on hand.I love that it bubbly without any soda! (Here is another great tropical punch recipe without soda.)
How to Make Orange Mango Punch
Because we were making our punch for only two, I let Wesley pour all the ingredients into a measuring cup in equal parts. I had this Simply Balanced Mango Orange Lemonade in the fridge along with orange juice so it seemed like a perfect combination.
Update: This mango lemonade is no longer sold in stores. I recommend using Simply Orange Lemonade with Mango instead.
I gave up soda last summer and replaced it with unsweetened flavored sparkling water. It took a bit to get used to but now I'm addicted to the lighter taste of sparkling water.  I always have multiple flavors on hand including orange which was a natural choice.
With the sugar already in the juice and lemonade, it was not necessary to sweeten it further with soda.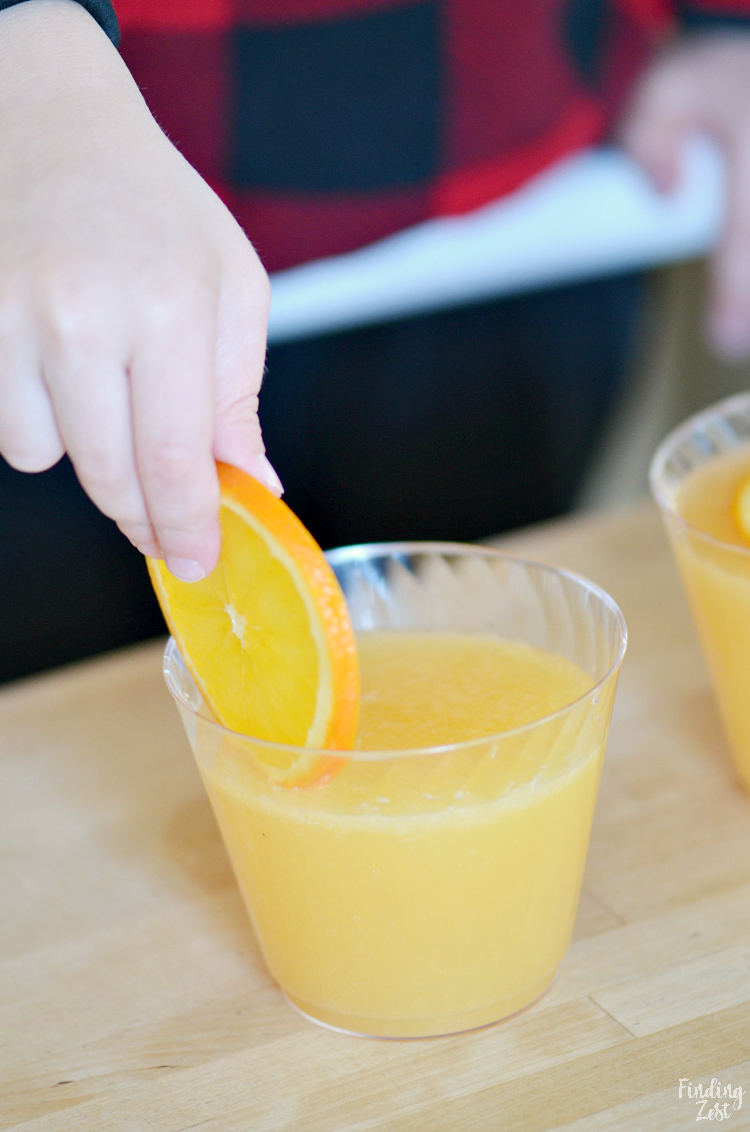 We finished off our orange mango punch with some fresh orange slices! And because I used a shorter punch glass, I cut my paper straws in half to make it easier for Wes to drink. Since the orange slices take up such a large portion of the cup, we put our straw right in the middle of the orange slice. It worked great and Wes loved it!
Orange Mango Party Punch
Ingredients
1 jug (52 oz) Simply Lemonade with Mango
1 jug (59 oz) Simply Orange Juice
5 cans (12 oz) unsweetened sparkling water (orange or mango flavored) or approximately 8 cups sparkling water
orange slices (garnish)
Instructions
Mix mango lemonade and orange juice together. Chill.
Right before serving add sparkling water.
Garnish with orange slices.
I hope you love this orange mango punch recipe as much as we did!  What have you been up to with your mini chef?
I am hosting Mini Chef Mondays along with 11 fabulous bloggers! Read how Mini Chef Mondays started.