My two older boys start school tomorrow. TOMORROW. I am excited about getting back into our school year routine. Late last week I was searching through my fridge and cupboards to make sure I had everything I needed to back lunches. One thing I definitely have on hand is a ton of great fruit. My kids always love fruit and they get it every day in their lunch. One of their absolute favorites is pears. Unfortunately fresh pears don't hold up well in a school lunch. By midday they get bruised and dinged up from being in their lunchbox. If I slice them up instead they are brown. But thinking on it further I realized that pears are one of their favorite fruit cups. Why not try to make my own homemade fruit cup for school lunch?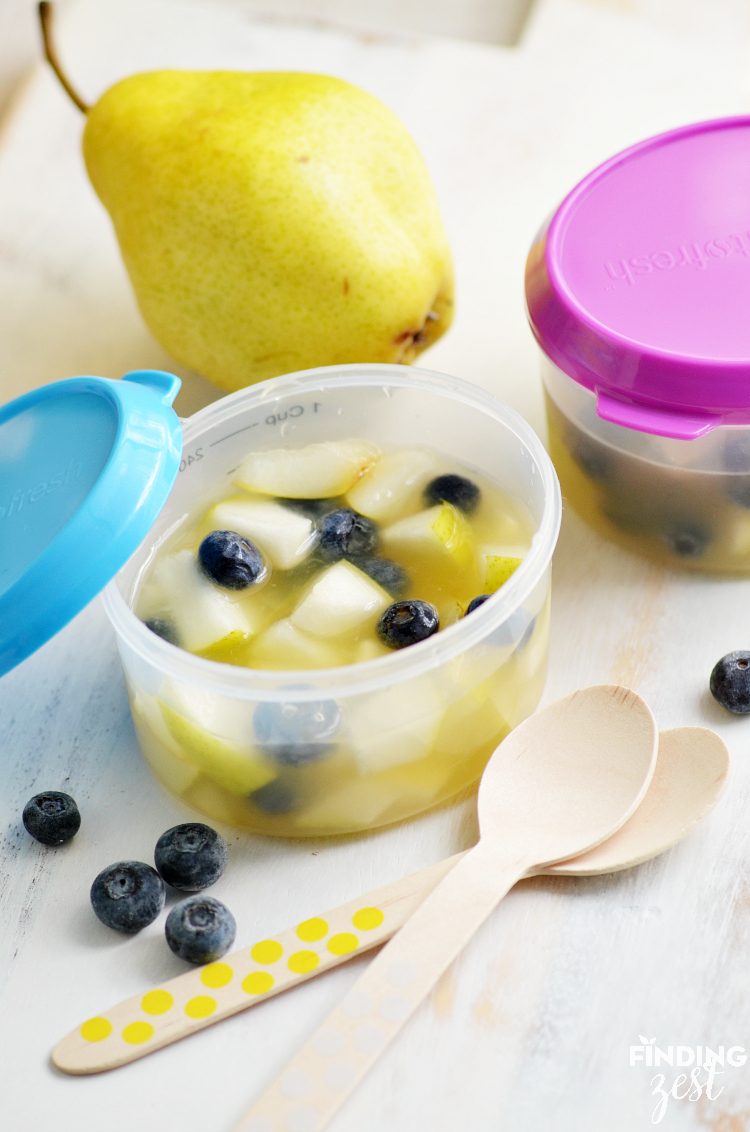 I rarely allow my kids to have soda and we almost never have it on hand so giving the pears a bath in lemon-lime soda isn't a good choice for us. And using lemon juice just makes my kids not want to eat their now sour fruit.  But a great alternative is lemonade. The sugar and lemon found in lemonade does a good job of keeping the fruit from going brown without adding an unwanted flavor.
I cut up a single pear and Wesley filled up two reusable cups with pears. I happen to have frozen some fresh blueberries recently so we used those as well. (I think purchased frozen blueberries would probably stain the pears.)
We love Simply Lemonade with Mango so we used that as our filler. You want to get close to covering the fruit without completely drowning them. I gave the cups a little shake so all pieces got coated.
You'll want to keep the fruit cold until lunch time. I like using containers which have ice pack you can attach right on the lid like these Fit & Fresh Kid's Chilled Containers.
How did these fruit cups hold up? We tested this one 4 hours later and found it to be absolutely delicious. My kids loved that the pear picked up a bit of the lemonade flavor and it kept the pears from browning.
I did try the second cup the next day after being the fridge for 24 hours. The pears picked up a lot of lemonade flavor but still held up and didn't brown. I preferred the flavor and texture 4 hours after much better though. I would suggest making these the night before or the morning of for optimal freshness.

Homemade Fruit Cup for School Lunch
Ingredients
1 fresh pear, cut into chunks
¼ cup fresh blueberries
½ cup to ⅔ cup lemonade
Instructions
Divide ingredients between 2 one- cup storage containers, adding lemonade so it almost covers the fruit.
Stir or gently shake to coat all fruit.
Store in fridge or keep cool with ice pack until ready to serve.
Best served within 24 hours.
What have you been up to with your mini chefs this week?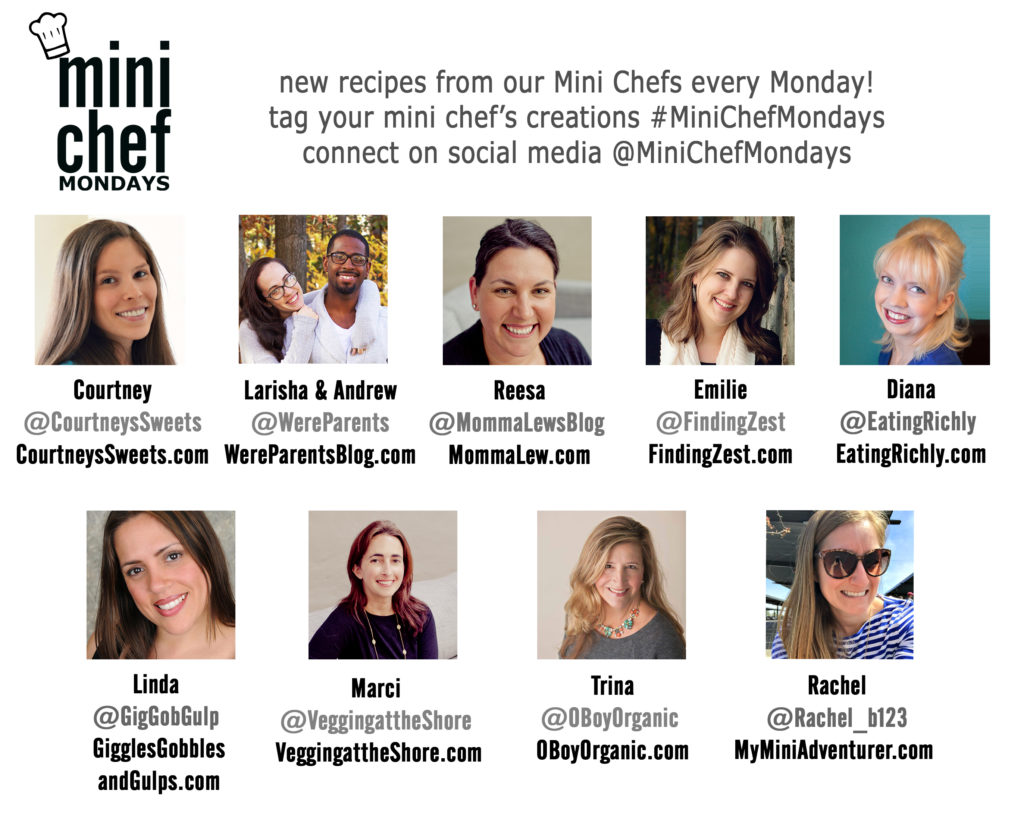 I am hosting Mini Chef Mondays along with 8 fabulous bloggers! Read how Mini Chef Mondays started.
Join our facebook group to find even more recipes and share recipes too!
Join the Mini Chef Mondays newsletter to get the latest recipes delivered to your email each week! Don't worry, we will only use your email for Mini Chef Mondays recipes, pinky promise!
Get featured and follow us too!
Be sure to check out each of their Mini Chef posts as well!