Thank you to Lunchbox for sponsoring this recipe post.  
When it comes to game day or any celebration, I love to surprise my family with something special. And since food is a great way to all of their hearts, I like to present them something tasty while we enjoy our quality time together. While I like being creative in the kitchen, I also love to be inspired. I recently made this Hot Bacon Spinach Dip, which we were convinced was heaven sent. I was able to make this recipe in under 15 minutes and needless to say, it was a huge hit!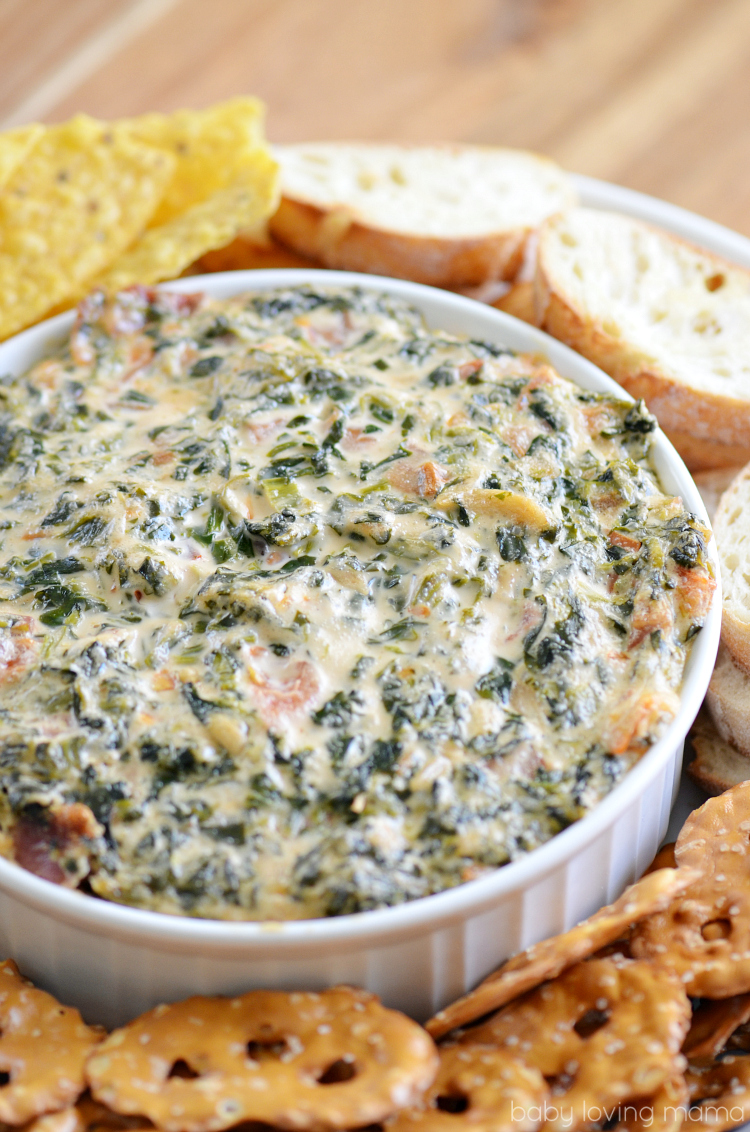 I stopped by my local Walmart to pick up the necessary ingredients. It is amazing how much flavor can be found in packet of Lipton® Recipe Secrets Onion Soup Mix (Look for it in the soup aisle.)  By using pre-cooked bacon, I cut down on the prep time.
The smells that filled my kitchen as it cooked made my mouth water. It did not disappoint.
I decided to offer tortilla chips, pretzel chips and toasted baguette with our dip. Can you see just how creamy this dip actually is? Does it make your mouth water like mine?
I think my favorite dipper was the bread! (Can you blame me?) This dip will now be regularly served at gatherings in my house!
Get Inspired
Feeling inspired, yet? You can host a winning game day with dips from Lipton® Recipe Secrets, too.  After all, this soup mix was the secret to great this tasting dip. All gatherings need some delicious dip options and Lipton® Recipe Secrets has you covered. You can find even more great crowd-pleasing dip recipes like this featured on Walmart.